CASPER, Wyo. — Times of crisis can reveal many things about a people and a community and can also bring to light aspects of large systems that might otherwise go unnoticed.
That's something which Amber Pollock, part-owner of Backwards Distilling Company, can richly elaborate upon. Pollock is perhaps best known for coming up with the creative, circus-inspired cocktails that many in the Casper area have come to enjoy.
But Backwards has been working with an unfamiliar recipe in recent weeks: glycerol, ethanol and hydrogen peroxide. Those are the ingredients the distillery is using to produce hand sanitizer to alleviate shortages medical professionals in the community are facing amid the COVID-19 crisis.
"My life has pretty much been taken over by hand sanitizer over the last week and that has escalated really quickly as well," Pollock said on Friday, March 27.
Backwards has already produced one batch and Pollock said on Tuesday, March 31 that they are working on a second. Distribution of that hand sanitizer to organizations in the community is being coordinated through the Natrona County Emergency Operations Center, located at the Mills Police Department.
Pollock has plenty she can share regarding the immense amount of research and coordination that has gone into producing hand sanitizer. But her experience also points to something many may be dealing with in these strange and challenging times: mental and emotional well-being.
"It definitely was on my mind as soon as we kind of went into this, like okay, here's what I'm going to need to do to to keep sane through all of this," Pollock says. "When we first got into this, the hand sanitizer was not on my radar at all. I started by making a list of things that I wanted to do that I thought would be enjoyable, trying to do something fun every day, something that's a little bit active every day and then something that's kind of social every day."
Pollock has been connecting with friends and Backwards' crew in video hangouts and has been taking extra walks with wife Mallory.
"One of the things that I'd like to do that's on my COVID list is I want to practice my violin," Pollock, a former music teacher says. "I haven't done that in a long time and it's sitting there taunting me. So I'd like to play some music, ukulele or whatever."
However, paying enough attention to her own well-being has been challenging for Pollock, particularly as Backwards began to dive into learning to produce hand sanitizer.
"Just because it's it was so fast and furious, like dealing with mostly hand sanitizer, that's really all I was doing and it was just such a task," she says. "I would basically wake up and start immediately communicating with people about it and would communicate with people until we went to bed. I still did find several times to get to video chat with folks or whatever, but even sometimes I would get interrupted by calls that I had waiting."
"I definitely think it's a challenge to stay sane when your whole thing is disrupted or your whole schedule is disrupted. My entire business model is disrupted. My product is no longer the product that I'm accustomed to making. Everything is disrupted which means I'm having to deal with all new systems and suppliers and things like that. So I think it's really tough, this week has been tougher for sure. "
Nevertheless, Pollock sees opportunity for people in this moment.
"I think this is a great time to try something that you've maybe had on your on your mind," Pollock says, adding that she's seen examples of adaptivity across the community. "You've got community organizations that have increased their capacity so dramatically. I just feel like everybody had to take what they were doing and put it on max blast."
"I just have seen so many people do that and respond quickly and really increase the capacity of what we're able to do. I feel like everybody has to try to ratchet up what they're doing. There's some cool stuff happening in the state right now and in town right now. I hope we can as a community meet the needs together."
Pollock's work in the last few weeks serves as an example of what effort and flexible thinking can get done. Hand sanitizer is just one of many things that have been on her busy mind.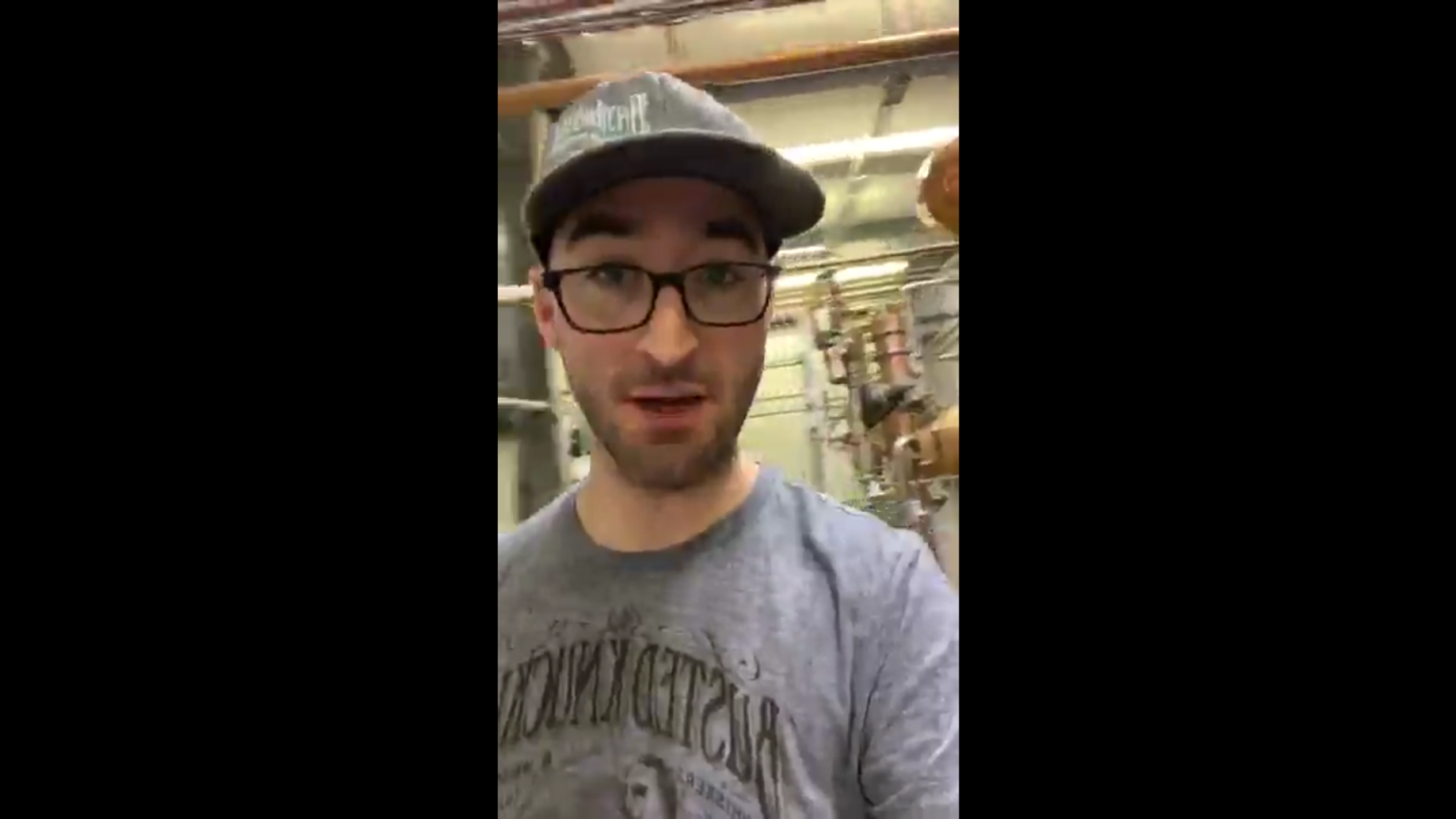 Backwards' ability to adapt to the changing situation is possible in part because Pollock is connected to the craft distilling industry across the country and is accustomed to tracking developments at both the state and national level.
"I sit on the board of the American Craft Spirits Association and I am one of the chairs of their education committee and they asked me to be on their COVID response team," she says. "We have been having calls daily, almost, to deal with a number of things that distillers across the state and across the country are dealing with."
Being tuned into national trends also informed Backwards' decision to close their downtown Casper tasting room ahead of mandated statewide closures announced on March 19.
"Yeah, we did make the decision to close before it was mandated by our local government and a lot of things went into that decision," Pollock says. "I saw a lot of guidance from what other distilleries and breweries were doing around the country."
"I noticed that they were among the first to sort of make the public announcements to say like, 'We are going curb-side' or 'We're closing our taprooms' and things like that. And so I think there was a lot of leadership throughout our industry and I watched other tastings rooms do it and how they had done it."
Pollock was also in touch with health care professionals around the country and was reading a lot about the outbreak and what needed to be done to slow the spread of the virus.
"It's just the critical importance of not overwhelming our hospital and how every day was important in that effort," she says. "And so, you know, pushing [the closure decision] another few days, maybe nothing would have happened. But also maybe it would have and I just really felt the pressure, like the clock was was ticking."
"I just watched community after community have to go to more and more extreme measures and watched their cases, you know, still continue to rise. So it just seemed like, man, every day that we buy time for our healthcare system here locally is more people that will survive. It just was very clear that the longer you wait the worse it will be."
But making that call was not easy.
"Probably the scariest part is I really didn't know what was on the other side of making that decision exactly," Pollock says. "I knew that we would figure it out and we would see what was over there, but it wasn't really the type of thing where I feel like I was able to like get a plan together first."
"It was kind of like you just have to do it and then plan as you go. We're still exploring the options, honestly, and the options are changing. Everything is changing every day. Kind of the approach that we took was that we're just going to keep everybody on payroll for now and try to buy some time as some of these things are coming through, you know, the federal spending package or some state initiatives to help small businesses and things like that."
Since Backwards made the decision to close, things have continued changing rapidly.
"In a very similar manner to when all of these decisions were coming down around the country about closing, a similar thing has been happening with hand sanitizer," Pollock explains. "It starts a little and then it's just been snowballing and snowballing and snowballing to the point where almost every distillery that I know right now is making hand sanitizer for their local communities."
Learning how to make sanitizer and navigate regulations has required a lot of research, communication and effort.
"I've never done it before. I have no experience of how to do it and it was like it's own world," Pollock says. "I couldn't speak the language. It's just so far out of my realm of what I normally do. But you've got hundreds of other people trying to do it who also don't know. I think everybody is just being pushed to the max right now."
Why have distillers been well positioned to jump in and help with the hand sanitizer shortages? In part, it is because they are able to produce ethanol.
"Fortunately, we had about 150 gallons of high-proof ethanol on hand that we were going to turn into 307 Vodka," Pollock said. "Instead, it became the first batch of hand sanitizer that went out and now we've got a whole other batch that is in the works."
Devoting that ethanol toward hand sanitizer will push back Backwards' production of their own products to some degree, Pollock says.
Helping with the hand sanitizer shortages isn't as simple as brewing up a batch and driving it over to a local hospital. State and federal regulations have to be followed, which can come with a variety of hurdles.
"I think distillers are used to dealing with red tape because we are federally regulated and we are regulated by the state," Pollock says. "We already are interacting with multiple layers of government all the time."
"There are some distillers who deal in government contracts. They are chemists by trade. Folks in the distilling industry come from all sorts of different backgrounds so there are so many experts that we've run into and we've just basically been tapping that."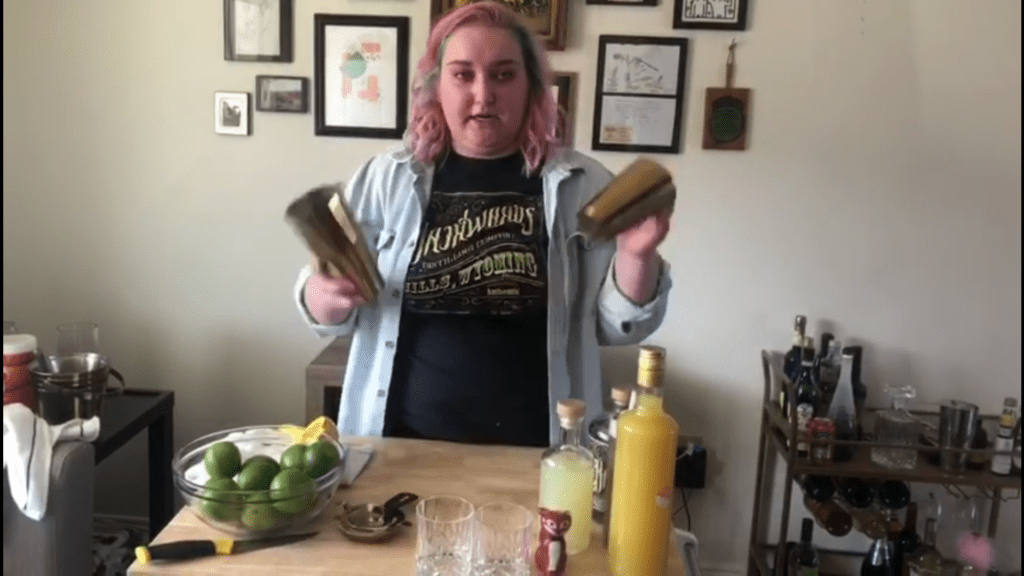 The process to begin producing hand sanitizer has provided lessons in how large systems operate and has put the spotlight on some regulations which might be poorly suited to address crisis situations.
"I think there's probably a lot of it that it didn't seem like red tape until there's thousands of people trying to do the exact same thing at the exact same time," Pollock explains. "Those systems get overloaded. So what process might work in a normal application, you can definitely see how some of those things, they can't handle the volume that they're experiencing right now. So we have definitely seen that."
Pollock says that the American Craft Spirits Association have been instrumental in helping navigate regulatory hurdles at the federal level.
"[Dealing with] folks at the federal level is primarily, you know, what that organization deals with right now," Pollock says. "I've been trying to tweak and improve the guidance on how to make this hand sanitizer to get it out to people [and share] new guidance from the tax bureau to try to streamline this process as well."
"In the grand scheme of things, they're all moving really quickly considering that they are large federal organizations. It still at times feels not fast enough. But generally speaking, a lot has happened in the last week through those conversations."
At the state and local levels, Pollock says there has been a good deal of support to streamline the process, particularly from the Town of Mills, the Wyoming Business Council and the governor's office.
Governor Mark Gordon has directed the WBC to direct some grant funding to help distillers across the state pay for supplies needed to produce hand sanitizer.
"It is the state figuring out how to make it, how to source the stuff," Pollock says. "I mean, the stuff is not easy to come by, otherwise, we wouldn't have this shortage that we have."
Actually seeing the distillery begin to produce hand sanitizer has been important to Pollock.
"You know, it was a big relief to finally get some made and get it out," she says. "But yeah, the pace is intense."
While hand sanitizer has dominated much of Pollock's time, Backwards has other things they must also consider.
"You know, I suspected that the closure would last longer than the original announcement," she says. "I expected that we would be well into April at a minimum before reopening and so we're just trying to buy some time to let some systems work themselves out."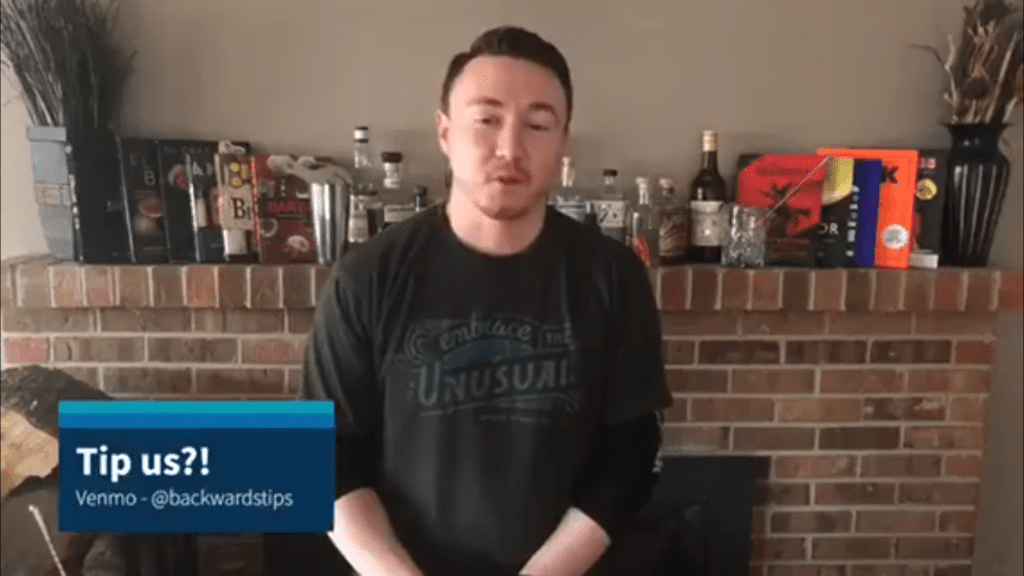 While they've kept staff on payroll, Pollock says that they still have work to do to address that aspect of the business.
"We still actually are not really resolved on [how to continue to pay staff amid the taproom closure] which is scary," she says.
Applying for grants and other funding to keep paying staff and continue the operations at the distillery are other tasks Backwards is focused on "so that when we are able to open again, we've got product and we're ready to go hit the ground running," Pollock says.
"We've obviously got so much lost in in sales that we need to try to come up with that over the rest of the course of the year," she adds. "And so we need to be ready to when we are able to reopen to be able to have product ready and meet the demand that will exist at that point."
"Even during [the crisis] people are still buying bottles of alcohol. And so it's not like we can stop. We have to be able to meet that demand as we go."
If she finds time for it, Pollock also plans to begin working on the taproom's summer menu. While the taproom is closed, Backwards bartenders have been getting in on the creative action, making fun videos showing people how to make different Backwards' cocktails.
Customers are able to tip bartenders online, and Pollock says that the community's support has been extremely valuable.
"Our customer support through this has been amazing," she says. "They have supported all the videos we're launching. They're just really going above and beyond to support our staff and respond to the videos."
"The videos have been going amazingly well. I think the staff has really enjoyed doing those as well. It's given them something to do, something that's fun, you know, not a lot of parameters, so they can use their own creativity. I think it is good for anybody right now to be able to flex a little creativity in this crazy, crazy world."
NOTE: A previous version of this article said that Pollock works closely with the American Craft Brewers Association. It is actually the American Craft Spirits Association which she is involved with. Oil City regrets this error.
---
The Wyoming Department of Health provides COVID-19 case, variant, death, testing, hospital and vaccine data online. The department also shares information about how the data can be interpreted. COVID-19 safety recommendations are available from the CDC.