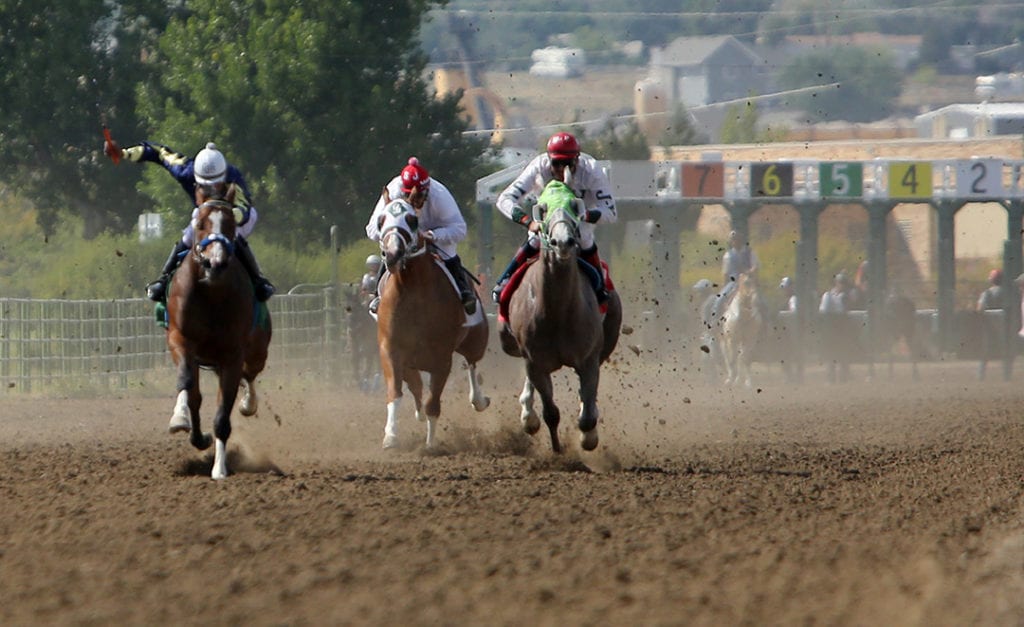 CASPER, Wyo — Soon more locations in Natrona County will be offering simulcast gaming machines that will let residents bet on live horse races taking place at the Wyoming Downs racetrack near Evanston.
The Board of County Commissioners (BOCC) passed a resolution Tuesday, July 7, authorizing Wyoming Downs, LLC to expand pari-mutuel wagering operations on live horse racing, historic horse racing and simulcast events.  Wyoming state statute requires that simulcasting be approved by the board of county commissioners of the county in which it is conducted.
Eric Nelson, general manager of Wyoming Downs, said 14 machines would be going in at Altitude Bar and Grill, and that "5-6 mini-sites" would be getting some as well. 
Article continues below...
The Resolution will now go the Wyoming Gaming Commission, which further regulates each site, operator, and manufacturer.
Jill Jarred, who represented Wyoming Downs at the BOCC work session on Tuesday, said that some "accounts"  were eager for more machines, but they wanted to remain anonymous. "We're moving with some trepidation," she said. She said gaming competitors who operate skill-based games (as opposed to pari-mutuel, or event-based betting) would threaten to pull out of establishments that hosted pari-mutuel gaming.
"There is some competition between skill-based games and operators and the pari-mutuel set," said Nelson.
Current draft legislation in Wyoming would govern the two types of games differently. HB0171, which passed both the Wyoming House and Senate this year, would have restricted the number of skill-based games in an establishment to 4 machines. No such restrictions exist or are pending for pari-mutuel gaming systems.
Furthermore, the bill only granted skill-game operators the authority to operate until June 30, 2021, and games would be removed unless a nationally recognized, independent gaming laboratory authorized the functionality of the machines.
The 65th Legislative adjourned in March before a joint conference committee could submit it to the Governor.
Under current statute, 20% of the the net proceeds (everything except player payouts) of pari-mutuel betting go to the Wyoming Gaming Commission. 45% of those monies are split between the county and the city of operation, 45% goes to the school foundation program account, and 10% to the commission gaming account.
Senate President Drew Perkins, R-Casper, said at the 65th Legislative session that the gaming industry had seen an estimated $800 million come out of Wyoming.