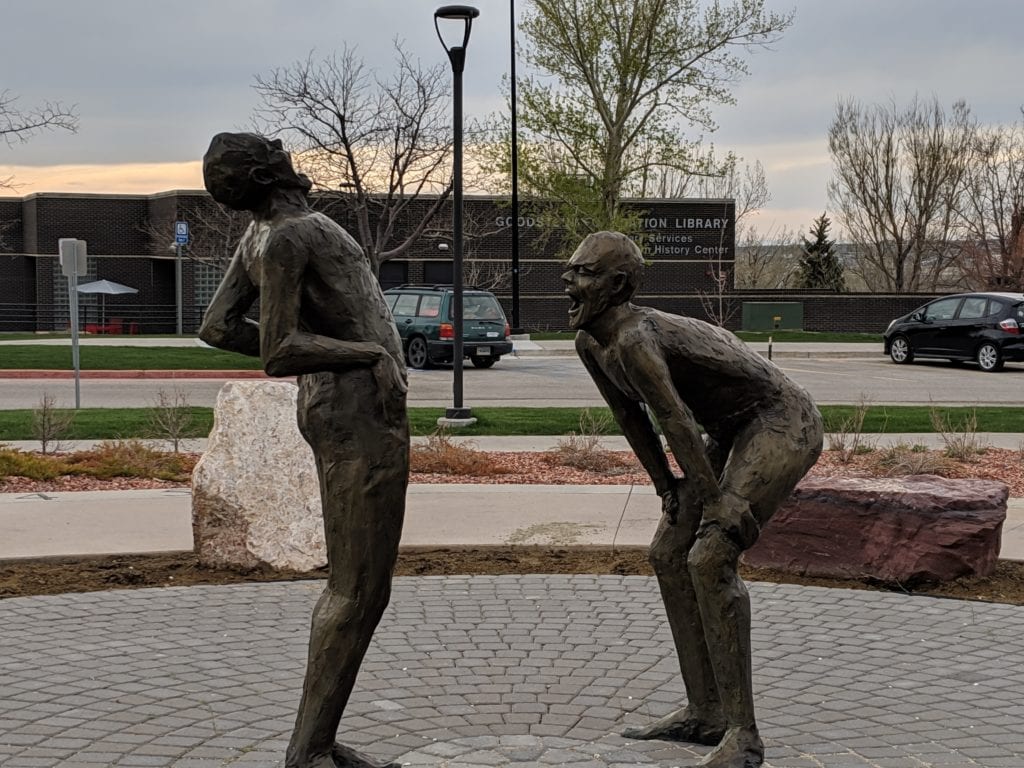 CASPER, Wyo. — Casper College has joined the "Interstate Passport Network" which helps the process for students transferring to other colleges and universities.
"We are very excited to be part of the Interstate Passport Network and the many opportunities it will offer our students that wish to continue their education beyond their associate degree," CC President Dr. Darren Divine said in a release shared on Thursday, July 23.
The Western Interstate Commission for Higher Education says that Casper College is the third institution in Wyoming to join the network.
Article continues below...
"The Interstate Passport program was founded in 2011, and became fully operational in 2016," the release adds. "Students who earn a Passport, which encompasses lower-division general education and is based on learning outcomes instead of course-by-course articulation, can transfer to a Network institution in another state and have their learning recognized and general education credits accepted."
"Since Interstate Passport launched in 2016, member institutions have awarded over 38,800 Passports. All students from Casper College who earn a Passport can now more easily transfer to any Network member institution without having to repeat or take additional coursework to satisfy general education requirements."
About 4 in 10 college students transfer at least once during their college careers, the Western Interstate Commission for Higher Education said, citing National Student Clearinghouse data. About one-fourth of those students transfer to schools in another state.
"We are delighted to welcome Casper College to the Interstate Passport Network, joining founding member Laramie County Community College and the University of Wyoming as members in Wyoming," said Anna Galas, director of academic leadership initiatives at WICHE.  "Interstate Passport will now allow students from Casper College to easily transfer to other Passport institutions, particularly in other Western states, without losing credits or having to repeat lower-division general education coursework."
Institutions which are members of the Interstate Passport Network include:
ALABAMA – Community College of the Air Force; ALASKA – University of Alaska Anchorage, University of Alaska Fairbanks, University of Alaska Southeast
ARKANSAS – University of Arkansas Community College at Batesville
CALIFORNIA – Cerritos College, College of the Siskiyous, East Los Angeles College, Los Angeles City College, Los Angeles Harbor College, Los Angeles Mission College, Los Angeles Pierce College, Los Angeles Southwest College, Los Angeles Trade-Tech College, Los Angeles Valley College, West Los Angeles College;
COLORADO – Adams State University, Western Colorado Univesity
HAWAII – Chaminade University, Hawaiʻi Community College, Honolulu Community College, Kapiʻolani Community College, Kauaʻi Community College, Leeward Community College, Maui College, University of Hawaiʻi Hilo, University of Hawaiʻi Mānoa, University of Hawaiʻi West Oʻahu, and Windward Community College
IDAHO – College of Eastern Idaho, North Idaho College
ILLINOIS – The Chicago School of Professional Psychology
MINNESOTA – Concordia University, St. Paul
NEVADA – Nevada State College, Truckee Meadows Community College, University of Nevada, Reno
NEW MEXICO – New Mexico State University
NORTH DAKOTA – Lake Region State College, North Dakota State College of Science, University of North Dakota
OREGON – Blue Mountain Community College, Western Oregon University
SOUTH DAKOTA – Black Hills State University, Dakota State University, Northern State University, South Dakota School of Mines & Technology, South Dakota State University, University of South Dakota
UTAH – Dixie State University, Salt Lake Community College, Snow College, Southern Utah University, University of Utah, Utah State University, Utah Valley University, Weber State University
WASHINGTON – Washington State University
WYOMING – Casper College, Laramie County Community College, and University of Wyoming.