CASPER, Wyo. — Casper-based "Stateline No. 7 Architects" took home four out of 11 design awards given as part of the "2020 American Institute of Architects (AIA) Wyoming Design and Honor Awards."
AIA Wyoming recognizes excellence in design, planning and construction of projects every three years. Awards are given to Wyoming based architect firms for projects located anywhere in the world. The 2020 awards were presented on Thursday, Sept. 17 at the Central Wyoming Fairgrounds Industrial Building in Casper.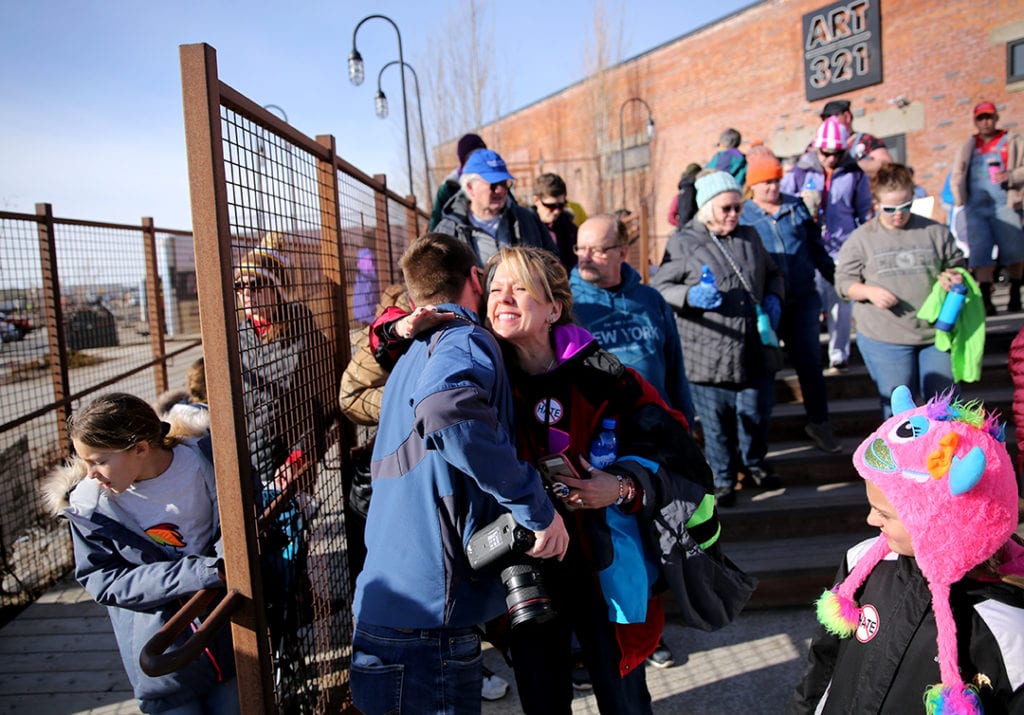 Stateline No. 7 Architects were awarded for the following projects:
Art 321 in Casper
David Street Station in Casper
South Store Fronts in Casper
Barn Loft in Cheyenne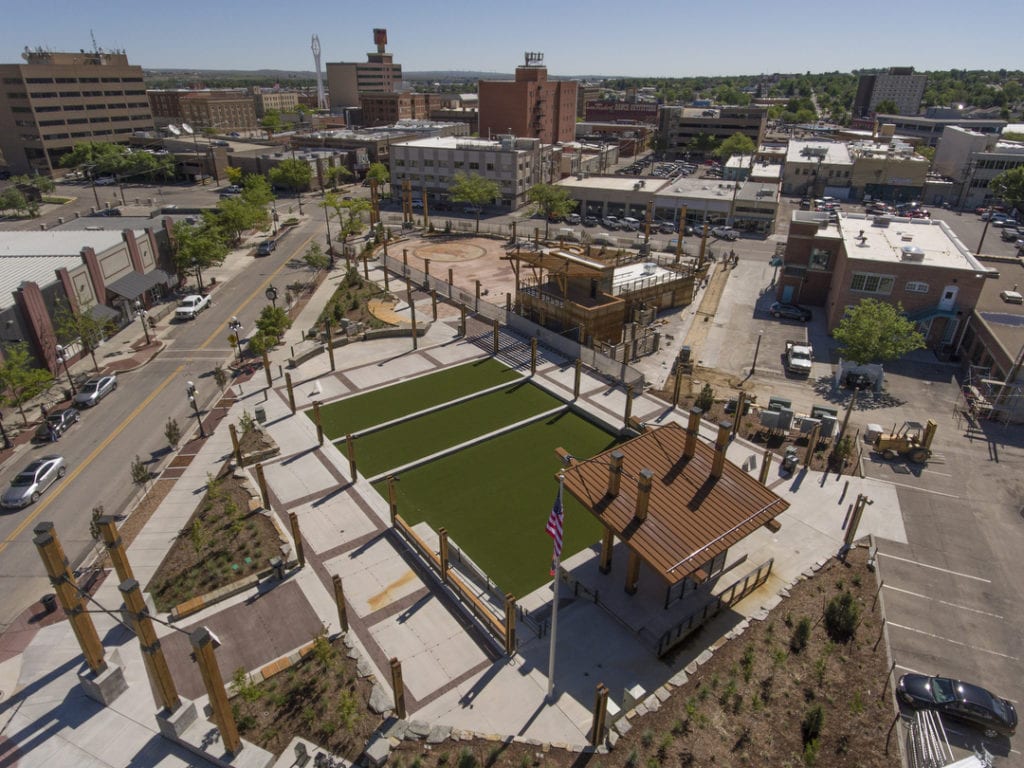 Stateline's "Award of Citation" for Art 321 was presented under the "Adaptive Reuse or Historic" category. AIA Wyoming provided jury comments explaining what led to their decision in granting the awards.
Members of the jury included:
Jury Chair Jack Smith, AIA (Idaho)
Stan Cole, AIA (Idaho)
Don MacArthur, AIA (Montana)
Michael Burns, AIA (Minnesota) 
Jury comments for the Art 321 project were as follows:
"A sensitive adaptation of an old warehouse, Art 321 now provides an art space that skillfully retains the history and culture of the city while at once embracing a new program for the arts. The minimal moves and restraint in design are to be commended."

"Art 321 has carefully restored an old warehouse into a wonderful center for the arts. By reusing the existing warehouse structure and skillfully adding a new program for the arts, the Art 321 building will provide a project that retains the history and culture of the city. Art 321 uses restraint in the design materials and elements, while providing new design detailing and materials that artfully blend with the old."

"Good adaptive reuse. Meaningful "before" work pictures; restrained design on both interior and exterior and allows building to show its age and varied uses through history; entrance area is very inviting; would've liked to see more of the overall site context/streetscape."

"On a budget and community enhancing, minimal moves all reasonable, restrained and appropriate. Sensitive adaptation."

AIA Wyoming
Stateline was presented an "Award of Excellence" in the "Public or Civic" category for the David Street Station project.
The jury evaluated David Street Station as follows:
"David Street Station is an admirable example of architecture in its broader context. By blending site, program, and multi-functions, it establishes a delightful community space and regenerates the town. The architecture pulls from historic materials and elements, and yet uses contemporary detailing solutions and site elements which combine to make a strong connection to place."

"David Street Station is an admirable example of the successful blending of program, function and site. David Street Station provides a unique and delightful multi-use community space. The architecture pulls from historic materials and elements, and yet provides contemporary detailing solutions that combine to provide an exemplary architectural and public space solution."

"Excellent use of site delineating clear paths of movements through a variety of site uses. Aerial/drone photo showing the site in early evening captures the strength of the design solution and the site elements relationships to the surrounding streets and buildings."

"Excellent project, really seems to reenergize the city and has cool details and connection to place. Details are strong throughout. I like the performance pavilion, the awesome fire pit and the fun lighting."

AIA Wyoming
AIA Wyoming presented awards to the following architect firms:
Stateline No. 7 Architect

Art 321 in Casper
David Street Station in Casper, WY
South Store Fronts in Casper, WY
Barn Loft in Cheyenne, WY

CLB Architects

Dogtrot in Jackson, WY
Five Shadows in Teton Village, WY
Lone Pine in Teton Village, WY
Queen's Lane Pavilion in Jackson, WY

Ward + Blake Architects

Children's Learning Center "The Ranch" in Wilson, WY

Dynia Architects

Zeppelin Station in Denver, CO

GYDE Architects