CASPER, Wyo. – Rocky Carr served in the Marines during the Vietnam War.
On Tuesday, Nov. 3, he cast his first ever ballot.
"There were never any Marines ever running," he said. "Trump comes the closest to acting like a Marine."
Rocky and his wife, Vicky, were among the hundreds in line at the Central Wyoming Fairgrounds on Tuesday morning to cast their ballots in the 2020 election.
The line to vote stretched from the Industrial Building across the parking lot and past the lot's gate by 7 a.m., when polls opened. It's not something any of the veteran poll workers have seen in the past.
"It's been wonderful," said election manager on site Ardell Breed. She said there had been more than 1,000 voters through the building by 9:30 a.m.
Nationally, the Associated Press reports that no major problems were reported, and fears of large-scale voter intimidation or harassment had not materialized by midday. Officials in other states have already warned that counting ballots could take days due to an avalanche of mail votes that take more time to process and could result in another round of court battles.
In Casper, election staff started counting the unprecedented number of early and mail-in ballots promptly by 8 a.m. at the Natrona County Courthouse, where stacks of ballots were being prepared to be fed through the tabulation machine.
On Monday, Natrona County clerk Tracy Good said the election office had received "well over 16,000" early ballots since Sept. 18.
"Of those received about 8,000 have been in-person," she said.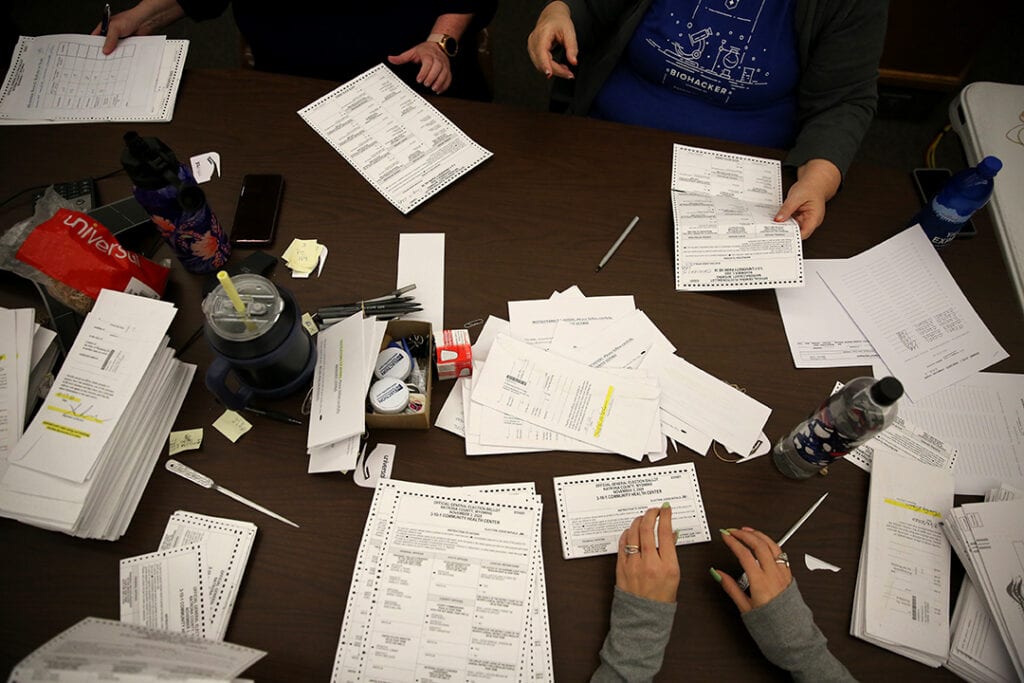 Good doesn't foresee any problems in spite of the huge turnout, but she is prepared for what could be an unusually long night.
"I don't know if it'll be by midnight (on election day), but we'll be here until they're done," she said.
Natrona County polls open at 7 a.m. on Tuesday and close at 7 p.m. Information on county polling stations can be found here.