CASPER, Wyo — Sun seekers and recreationalists visiting Alcova Lake will notice some improvements and amenities in the summer of 2021.
Mike Haigler, the director of Natrona County's Parks (and Fire and Road & Bridge) departments told Oil City News on Monday that the graveling of roads to Black Beach and Cottonwood Beach on the south side of Alcova should be completed within the week.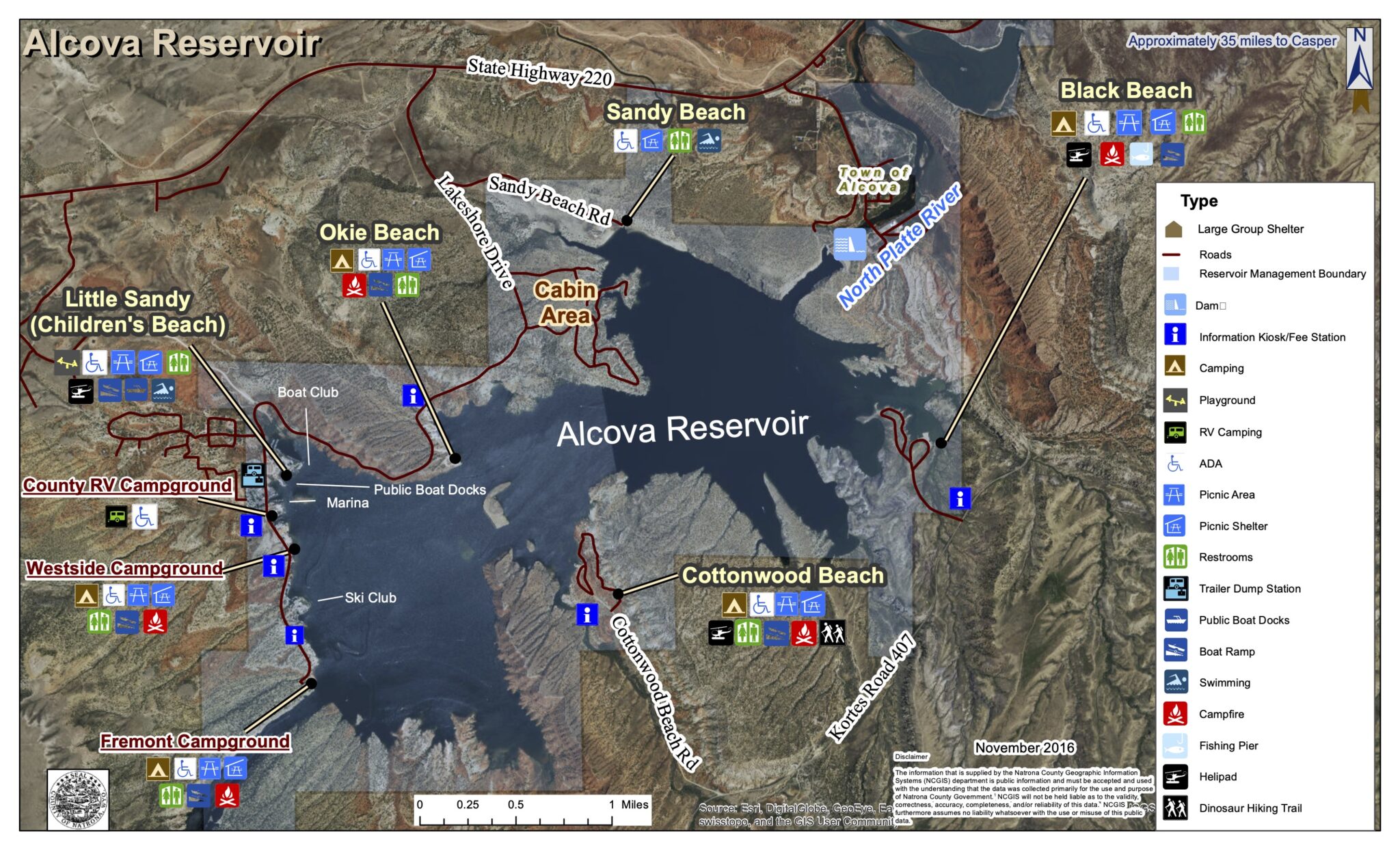 The gravelled roads will be a "marked improvement" over the red and black mud roads which have been ground to silt in many areas.
"It should cut down on the dust and make it a little better on [people's] cars, especially when it's raining out," Haigler said.
When those projects are complete, 71 Construction will move on to the Cabin Area off Lakeshore Drive, where there are roughly a hundred cabins on a peninsula southwest of Sandy Beach.
In addition to the gravel, the installation of culverts and valley pans will help to improve drainage in the area. Two picnic shelters are also set to be installed in the Cabin Area.
"This will be a marked improvement for emergency vehicles, campers and the general public," Haigler said. "Long overdue."
Haigler estimated that 35,000 tons of gravel would ultimately be used on these projects. The gravel comes from McMurry Ready Mix's nearby Eagle Creek Quarry.
After rolling and grading Haigler said the gravel was still "a little loose" and that he was counting on mother nature to deliver moisture to finish embedding it.
The public will also have access to shower and restroom facilities after the completion of a bathhouse by Haas Construction near the marina. Haigler said the structure itself is completed and that some paving and plumbing work will completed in the spring.
There will also be 12 additional RV power and sewer hook-ups on the site.
Financing for these projects comes from cabin leases and camp fees at Alcova, which go into a dedicated county "Lake Fund." The gravel portion of the improvements was bid at $755,000. 
Haigler said improvement areas had been identified at Pathfinder Reservoir that were being considered for the coming seasons.
Finally (though it may only be scuba divers who notice) lake-going citizens can be assured that the bottom of Alcova is much cleaner than is has been in 80 years.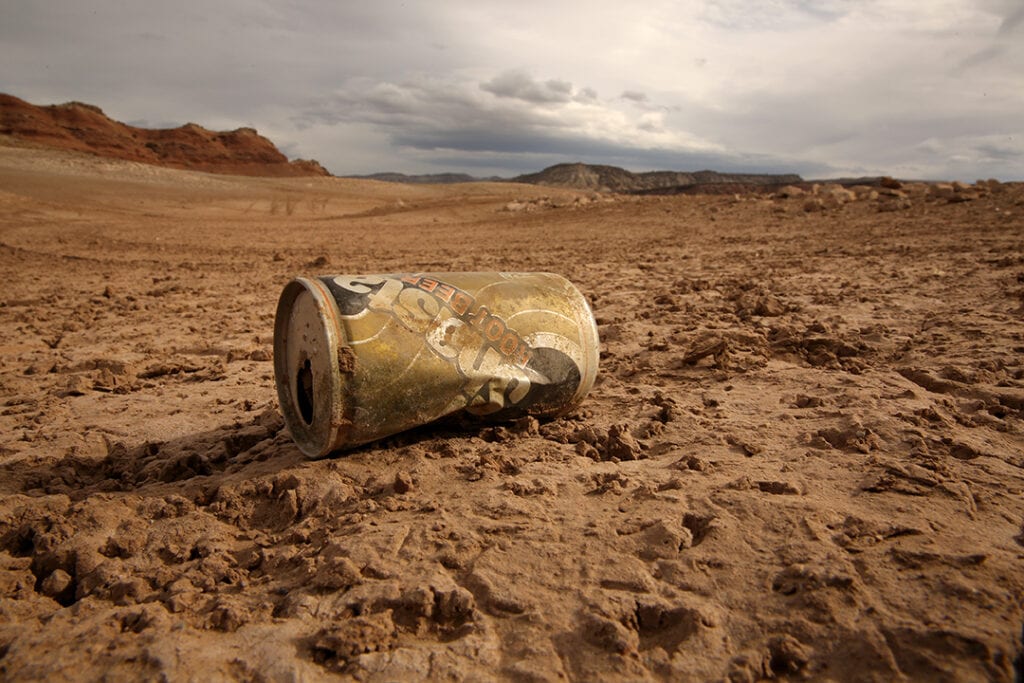 The water was lowered to 29 feet below the normal winter operating levels this to accommodate essential repairs to Alcova Spillway. This allowed for a community clean-up day on a Saturday in mid-November.
Though 60 mph winds and snowfall in Casper discouraged some, Haigler said 16 showed up, including members of the Casper Rotary Club. Haigler said about "three or four six-yard dumpsters'" worth of trash were removed that day.
Items included sunglasses, hats, tents, toolboxes, beer cans, anchors, tires, concrete blocks, many bags of trash, drill bits, and iPhones.
"That will continue as long as the pubic is willing to participate," Haigler said, adding that there are dumpsters on the boat ramps and at beach access points.
The public should exercise caution when visiting the lake however.
Steep shorelines are to be avoided because the rapid draining of water levels has caused the banks to slump in some locations. The soil on the newly exposed bottom areas can be sticky and impassable, and has been known to trap pickup trucks and dirt bikes.
See also: Dan Cepeda's photo gallery of the Alcova Clean-up day.