CASPER, Wyo — After a period of uncertainty due to lagging funds and the ongoing COVID-19 pandemic, Natrona County Law Enforcement pulled off "the coolest year ever" for its annual Shop with a Cop event. 
181 children from underserved households got to spend $60 on themselves and family members at the west side Wal-Mart on Saturday, Dec. 5, each accompanied by a Natrona County Law enforcement. Officers from the Wyoming Highway Patrol, Natrona County Sheriff's Office, Casper, Mills, and Evansville Police Departments, and Bureau of Land Management all participated.
181 more children will get their shopping spree Sunday at the east side Wal-Mart. It's a record number for the program, matched by record volunteers from law enforcement agencies.
This year's shopping trip is supplemented with $14,000 from Wyoming's First Lady Jennie Gordon's Wyoming Hunger Initiative, which allowed each child to purchase an additional $35 worth of food.
"It's enough to make a very substantial holiday meal," CPD's Sergeant Bullard told Oil City News at the event on Saturday.
"When the First Lady's office called at the beginning of this week and said they wanted to do that, literally my heart crumbled." Bullard said. "Totally heartwarming."
"We were scared for a minute there it wasn't going to happen this year, or happen on a much smaller scale," CPD Public Information Officer Rebekah Ladd said Saturday.
"When we had our first meeting this year, the amount of donations was drastically lower."
So they put out a call to the community.
"No less than two weeks later…. the donations came flooding in," Ladd said. Those included gifts of $50-$2000 from local businesses and individuals, in addition to the usual sponsorship from Sam's Club and Wal-Mart.
"We can't say enough about this community," CPD's Ben Baedke said. "It seems like Casper always come through for the community members."
Donations for were made through Fraternal Order of Police Lodge #6, a nonprofit organization, and continued support is encouraged.
Bullard said about $21,000 was raised this year, even before the First Lady's contribution. The usual amount raised is about $14,000, he said, which sponsors about 200-250 trips.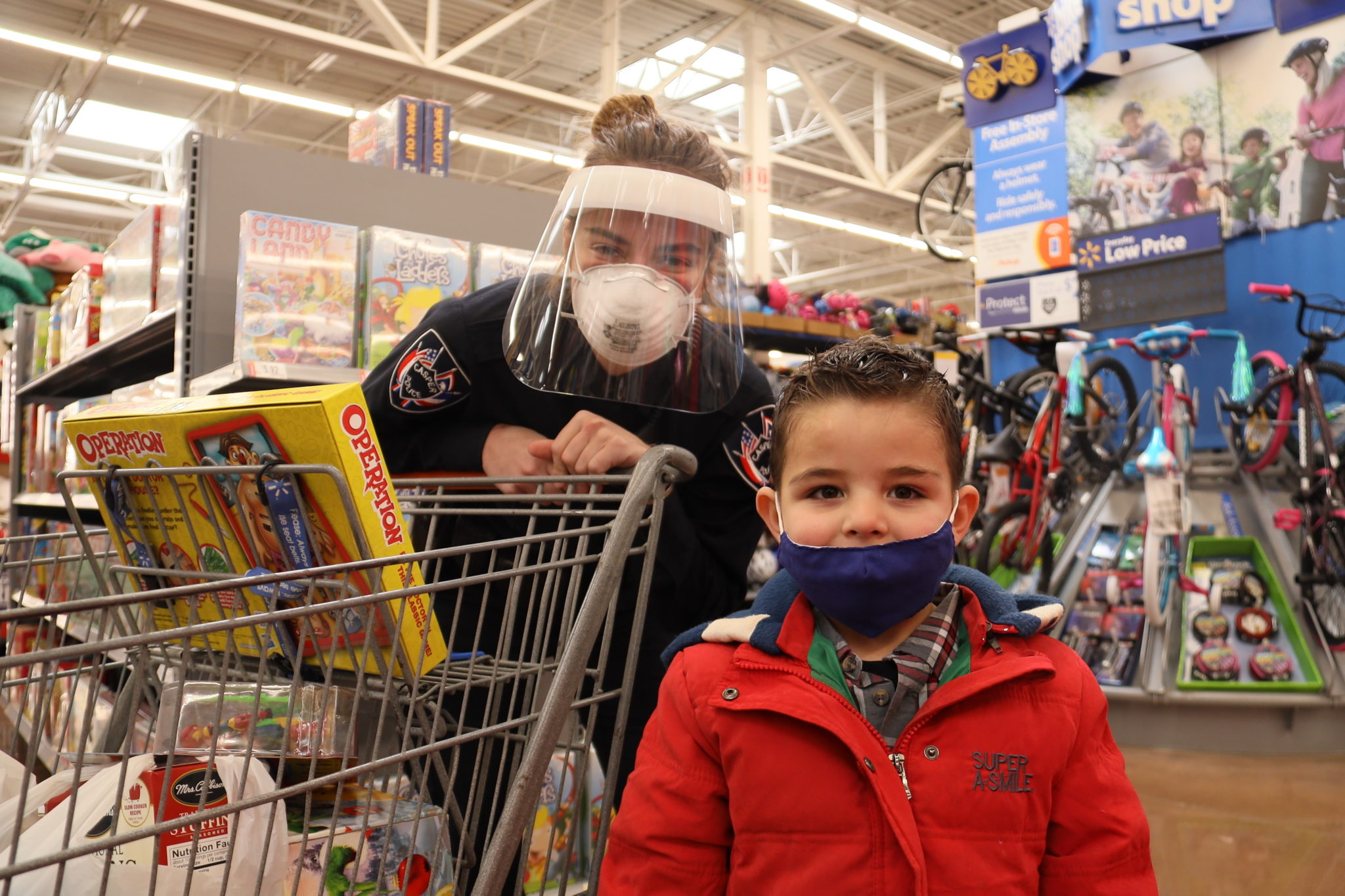 Though gift wrapping and an appearance by Santa were forgone this year due to the COVID-19 pandemic, kids still got to have their picture taken and developed by Wal-Mart to commemorate the event.
Shop with a Cop has been held annually for at least the last 10 years, Ladd estimates.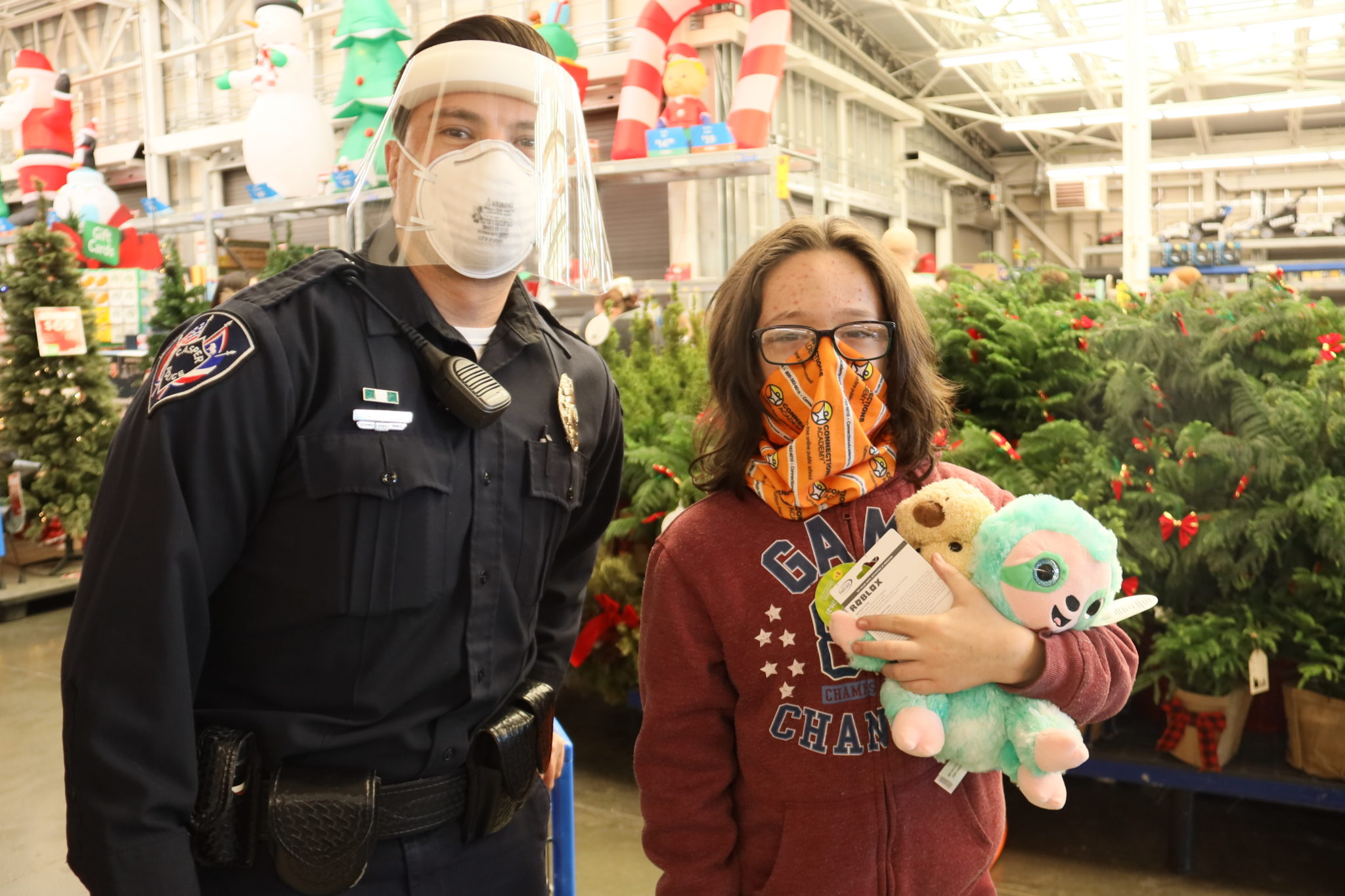 Mutual benefits
Bullard said the shopping strategies vary among the kids and age groups. Some shop for themselves and others pick items for family members. Some have lists and others wing their purchases. Some go straight for the $60 toys and other are more practical, getting socks and sweaters.
Bullard said officers don't try to direct their purchases beyond encouraging them to spend on themselves.
Young Brantley told Oil City News he got a football for himself and one for his older brother, Damyan. He also got a Nerf gun and a skateboard for himself. For the family dog, Cora, he got a pack of holiday-themed bones. Damyan got Brantley some comfy sweatpants and candle for mom.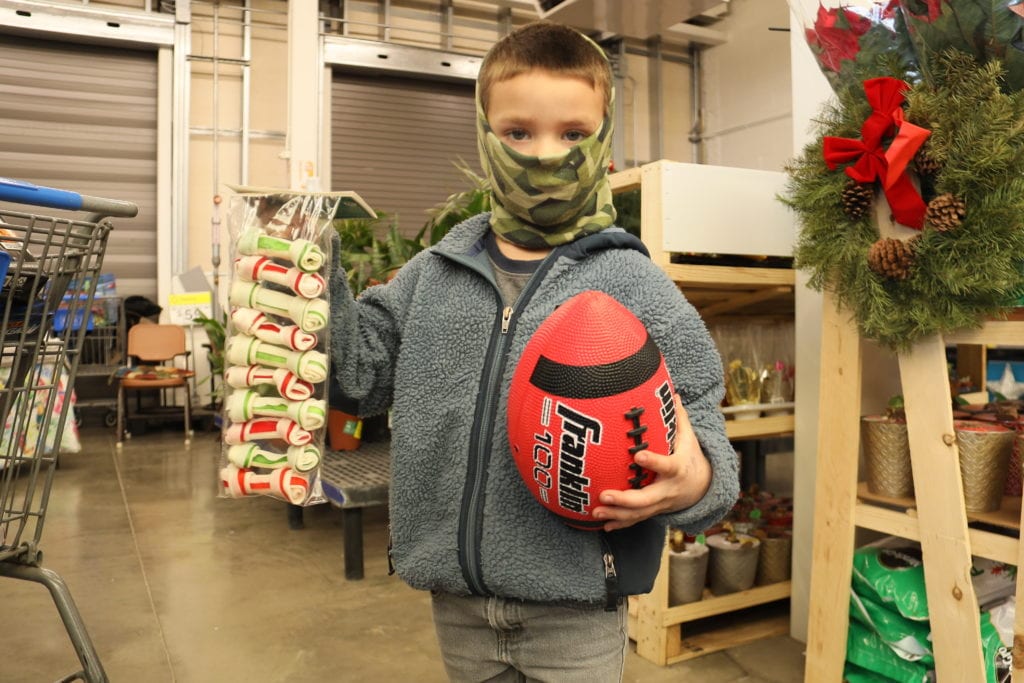 Their sister Nevaeh picked out spa day items for herself, and also a candle for mom.
Bullard said some kids are nervous at first, but the connections come quickly and easily after a few trips up and down the aisles.
"When you're walking along and all of the sudden you feel that little kid grab on to your hand, it's one the greatest feelings ever," he said.
"For us, we spend so much time dealing with the negative throughout the year, this is the quickest and easiest way for us to recharge our batteries," Bullard said.
"You know that scene in the Grinch where his heart grows three sizes? That's today."