CASPER, Wyo. – Casper Children's Chorale artistic director stands on the stage while conducting a warmup with the singers at Casper College's Wheeler Concert Hall on Tuesday afternoon.
She stops and gently scolds a group of singers.
"You didn't learn all of the lines, did you," she says, before repeating the bars until they nail it.
She can't see all of their faces behind the COVID-19 masks they're wearing, but the acclaimed director with decades of experience still hears everything.
On Tuesday, Patton faced the audience and the audience was the chorale. Such is life amid the COVID-19 pandemic, when a large concert stage isn't large enough to safely distance about 60 young singers.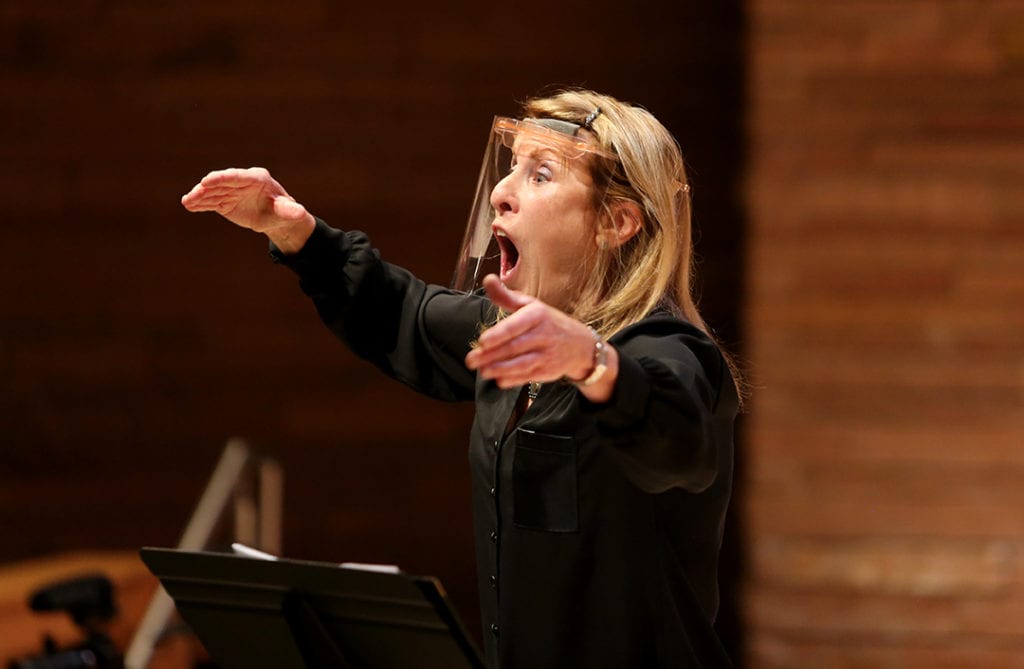 The group amassed at Wheeler Hall to record on video their annual holiday concert, an event that has been a traditional highlight of the choral's season. The completed video performance has been posted online and will be available for several days.
"It's been challenging for all of us," said Patton, who founded the chorale 42 years ago.
"We did auditions online in May and June, and we decided to cut the size of the chorale because we couldn't get more than 35 kids in our rehearsal hall," she said.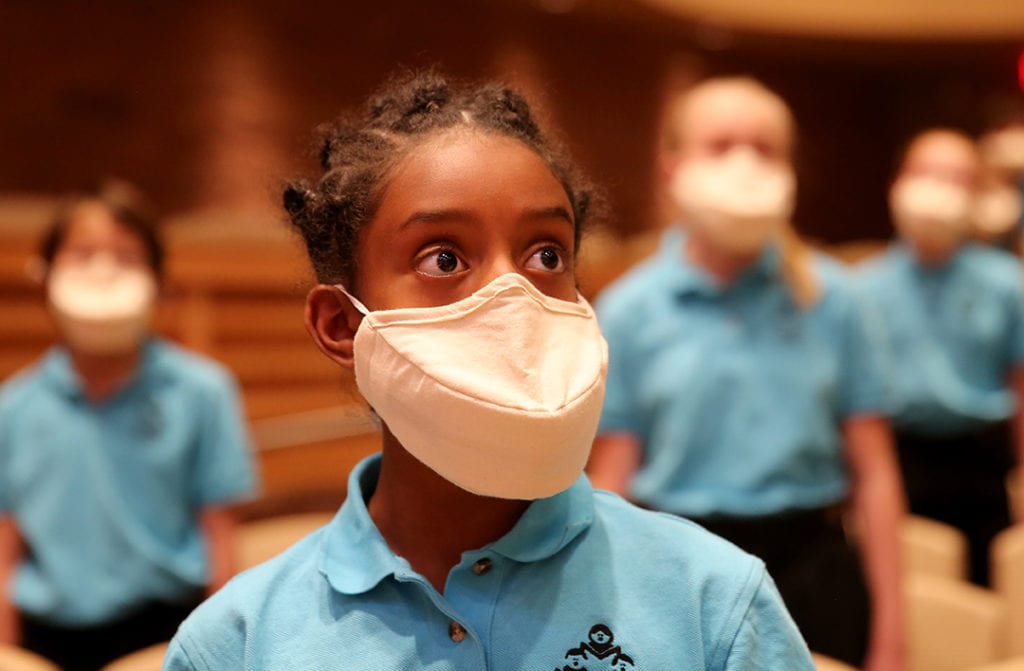 The group was paired down to 70 from the usual 80, and currently has 68 singers. Sixty were able to show up for the recording on Tuesday.
Rehearsals were split into two times on Tuesdays at 45 minutes each to help with social distancing, and the singers wear special masks developed by Broadway singers that allow full mouth movement but help contain the respiratory droplets and mist that can carry the virus. Other rehearsals were held online.
The choral's season was also affected by rolling quarantines, forcing many singers to attend only online rather than in person at one point or another.
"It's not been real conducive to building a sound or to building a community, which has always been a cornerstone of the chorale," she said.
The choral's group for younger singers, Bel Canto, was canceled this year due to the pandemic after Patton decided it would be too difficult to properly manage safety protocols.
However, the main chorale group did soldier on, and Patton praised the children's resilience and dedication.
On Tuesday, the rough parts were smoothed out over the course of the recording process, and the bonds the young singers formed during this difficult season were on display as they laughed, chatted and mingled during breaks.
Patton says she expects to be wearing masks again when the group starts their 2021 season in the spring, but is hopeful as the newly-introduced vaccinations increase that she'll be able to see her singers again rather than just hear them.
The finished performance, produced by Casper videographer Anthony Stengel, is below, followed by a photo gallery of the recording process.