CASPER, Wyo. – A downtown building that was heavily damaged by a 2018 fire is once again ready for the spotlight.
The building at 109 E. Second Street had been obscured by a construction wall after the fire, which destroyed upstairs apartments and heavily damaged the ground-floor retail space that Alpenglow Natural Foods had occupied since the late 1990s.
Alpenglow's owners Sylvia and Claude Hiler lived in the apartments above and were able to escape with help from good Samaritans and first responders. Their two cats died, and Claude was hospitalized for smoke inhalation and some burns but made a full recovery. The two now run Alpenglow in a space across the street at 120 E. Second Street.
The 109 E. Second Street space, situated between Frontier Brewing Company and Fagan Diamond Jewelers, is one of a number of properties owned by Lou Taubert on the block. Taubert was out of town this week and unavailable to comment on the future plans for the refurbished space. Crews on site removing the construction wall on Wednesday afternoon were not authorized to comment on the record.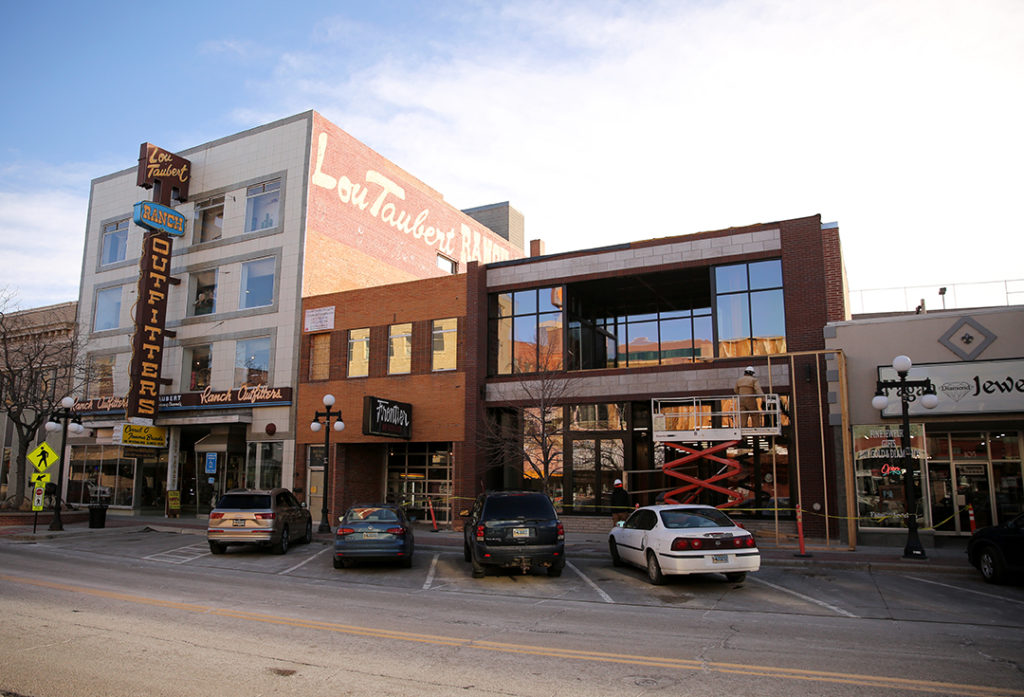 Along with operating Lou Taubert Ranch Outfitters, Taubert also operates R.W. Taubert Wyoming Lifestyle Clothing across the street. The initials "RWT" can be seen inscribed in one of the facade stones on the newly-refurbished former Alpenglow building.