CASPER, Wyo—  Chamberlain Road, the sole access to the unincorporated Pleasant Valley and Dempsey Acres subdivisions between Paradise Valley and Mills, is in danger of washing out into the North Platte River, according to the Casper Area Metropolitan Planning Organization (MPO) and Environmental Civil Solutions (ECS) engineers.
Washouts from overland surface water flows have occurred at least three times already (in 1973, 2005, and 2009), the planners said, and "it is critical that a secondary means of egress to safely evacuate residents from the area in case of an emergency be further considered."
After the last washout, a pile of concrete rubble was utilized to effectively stabilize the slope, however, it is considered an unsightly and temporary remediation. 
After two public hearings ("shockingly well attended" by about 60 residents, according to ECS engineer Shawn Gustafson) earlier this year, the MPO has released a draft study proposing rehabilitation of the road and possible secondary access to the area, which has about 200 residential lots and 400 residents.
Though secondary access "does not appear to be a priority for many residents," the report said, "emergency management coordinators in Natrona County have expressed concerns for the evacuation of residents in the Dempsey area" in the event of fire, flood, blizzard, tornado, or vehicle accident.

"After initially voicing concerns about possibly being annexed to the Town of Mills and learning that was not part of the Planning and Environmental Linkage Study's scope, attendees then focused on the study and the issues pertaining to storm water, slope, and secondary access," the report said.
Inaction is considered "not realistic."
Planners proposed a a detention pond located just north of the washout area could to intercept surface water and discharge in a slower, more controlled manner.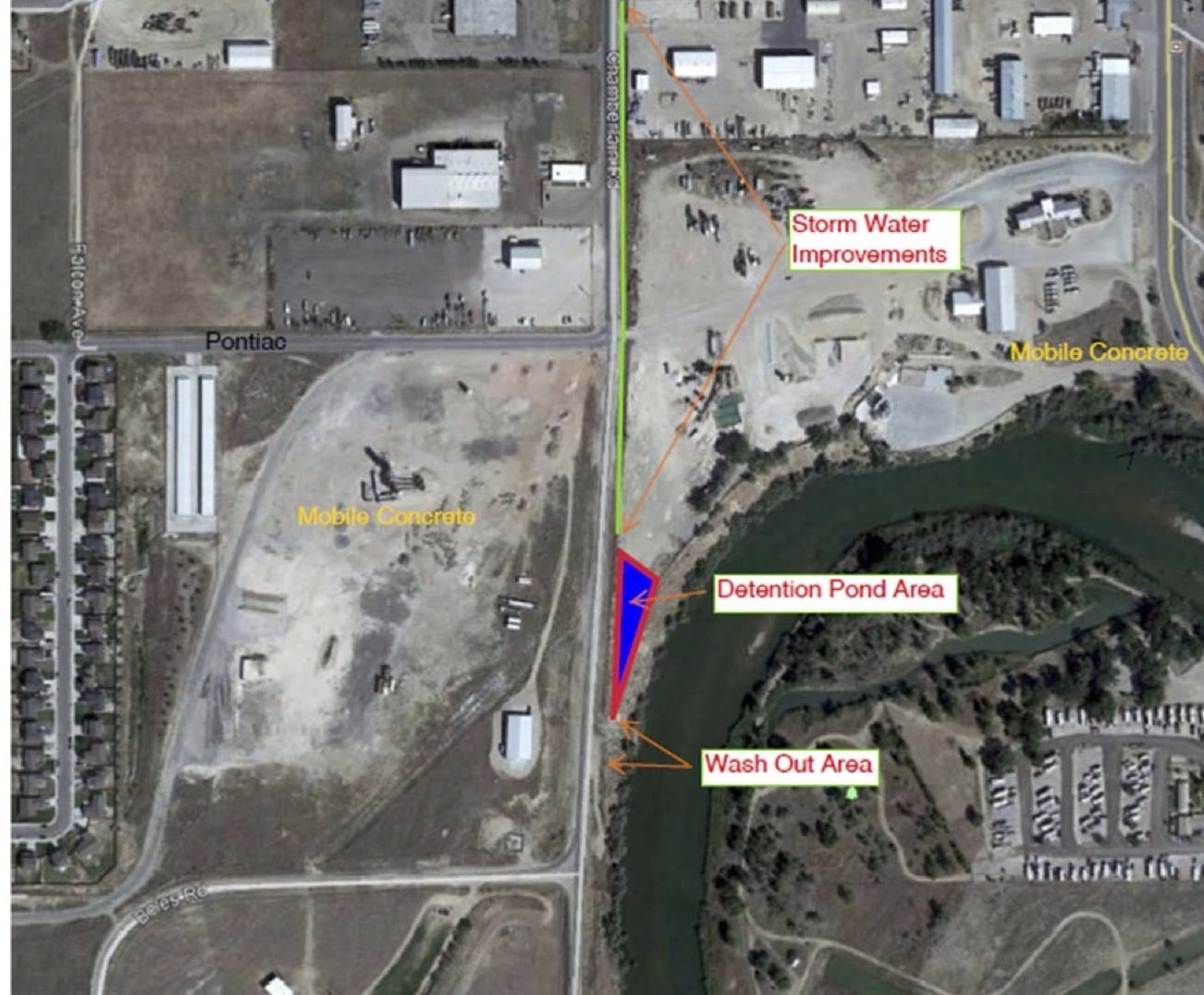 Additional discharge pipes and storm water inlets are also proposed. The pond would cost approximately $110,000, and additional drainage would cost about $53,000.
Several possible plans were presented, and two got the strongest feedback. One included additional connection options between North Dempsey and South Dempsey, which would cost about $125,000.
Another would extend Sam Howell Road to residences on Boles Road. This option would involve the longest extension and affect the most residents, costing approximately $790,000.
Planners "assume that new road alternatives would consist of gravel surfaced roads."
This report predates eventual county easements and full National Environmental Policy Act impact reports needed to begin the work.
An area identified by Fort Caspar and the Historical Landmark Commission as a potential grave site would not be impacted by any of the alternatives, planners said.