CASPER, Wyo. — Firefighters from around the country will be traveling to Casper for the first ever "High Plains Fire Conference" which is scheduled for May 14-16.
The conference will be the first of its kind for the Casper area, offering both lectures and hands-on training for firefighters at multiple locations around the Casper area.
"We started from ground zero this year," said Garrett Crotty, one of the three individuals in Casper organizing the conference. Crotty said the idea behind the conference is to provide local firefighters "national level training without having to travel nationally."
While the conference will provide training to firefighters working at various departments in Natrona County along with Casper College fire science students, about 80 firefighters will be traveling in from states like Montana, Colorado, South Dakota, Nebraska, Virginia and Illinois, according to Crotty. Around 100 firefighters total have already signed up.
"Right now, we are roughly 30-35 students short of being sold out in terms of what our instructors can provide for," Crotty said.
The other Casperites helping bring the "High Plains Fire Conference" to town include Adam Maiers, who is a "Brothers in Battle" fire instructor and Micah Rush, owner of Casper-based "Peak Rescue."
Both Rush and Maiers are among instructors for the conference and other instructors are being brought in from other cities. Crotty said instructors have been selected based on the quality of instruction they demonstrated while he, Maiers and Rush were attending other fire trainings around the country.
The first day of the conference will feature lectures from 8-5 pm Friday. What will make the conference unique are the two days of hands-on training on Saturday and Sunday, according to Crotty.
There will be instruction in two main areas:
Fire: engine company training, truck company training, fitness training that incorporates engine and truck skills.
Rescue: two classes each day organized by Peak Rescue, involving confined space, tower rescue, rope rescue and firefighter survival.
Crotty highlighted some of the training opportunities that will be provided to firefighters, pointing to a "DIY Engines" class. He said that two donated trailer houses are being fitted-out to resemble a realistic home setting.
During the hands-on training, that will support more realistic scenarios for firefighters.
Some of the classes include a forcible entry class designed to teach skill sets for forcing different doors, a class providing techniques on the use of ground ladders for both throwing ladders and sizing up buildings and a "Mindset" fitness class where students will test their fitness level and skill sets. Crotty said that a training cadre for the fitness class, "Fit to Fight Fire," has put together some scenarios based on real rescues that they have recently taken part in.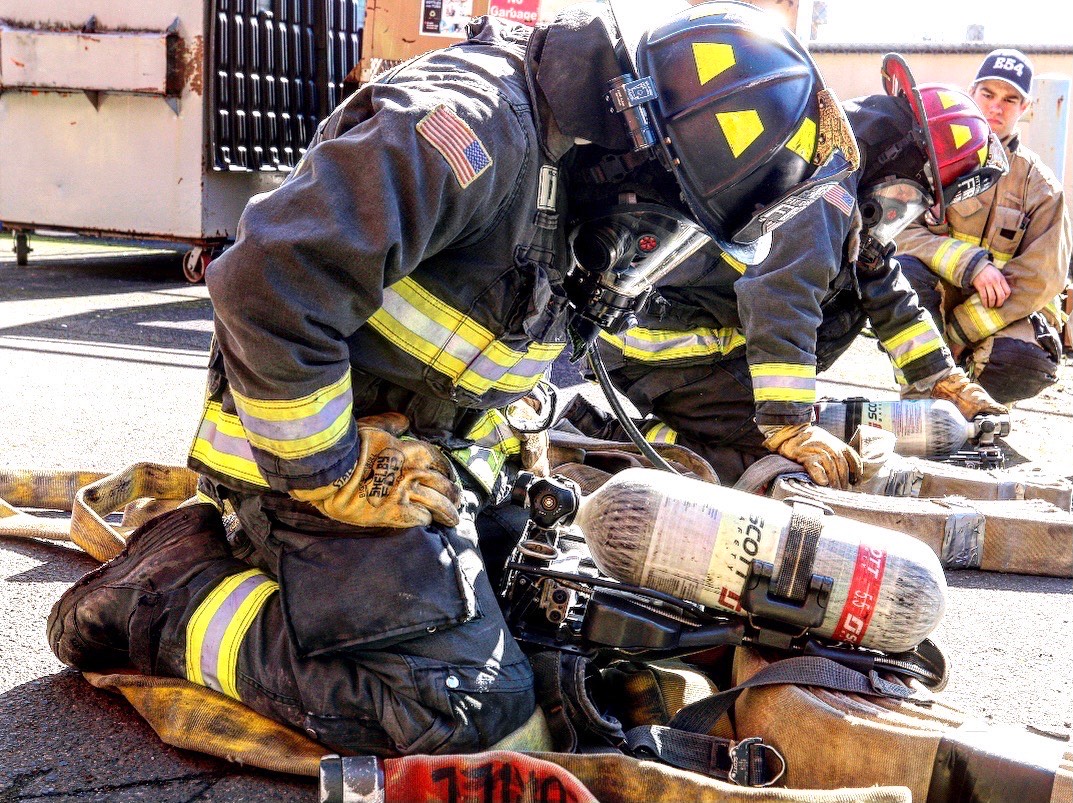 The lecture portion of the conference will be held at Casper College. Hands-on training sites include Casper College, Peak Rescue's facility and the Natrona County Regional Fire Training Facility.
Crotty said that the "High Plains Fire Conference" will be hosted by the nonprofit organization "Fire Nuggets" who work to provide low cost fire training and education.
Crotty, Maiers and Rush began organizing for the conference around the start of 2021. They plan to make the "High Plains Fire Conference" an annual event and are looking for donations to ensure that can happen.
Crotty said donations will support operational expenses such as lunches for participants as well as hotels, flights and compensation for instructors along with some equipment costs. The conference is being hosted in May in order to avoid time conflicts with other training opportunities offered around the country.
People interested in supporting the conference can visit the "High Plains Fire Conference" Facebook page.