CASPER, Wyo — There is a "marginal risk" of severe thunderstorms in southeast and central Wyoming Friday afternoon and evening, according to the National Weather Service.
"The main hazard will be large hail," NWS Riverton said, adding there is about a 5% chance of thunderstorms producing large hail in the central region.
"Most storms would produce small hail and gusts up to 45 mph," NWS said.
Article continues below...
NWS Cheyenne said the two areas most likely to see strong-to-severe storms in the southeast are the I-80 corridor east of the Laramie Range into the Nebraska Panhandle and the western and northwestern portion of Converse County.
Quarter-sized hail and wind gusts up to 60 mph are possible with the strongest storms, NWS Cheyenne said. The "window of severe weather threat" will be between noon and around 9:00 pm Friday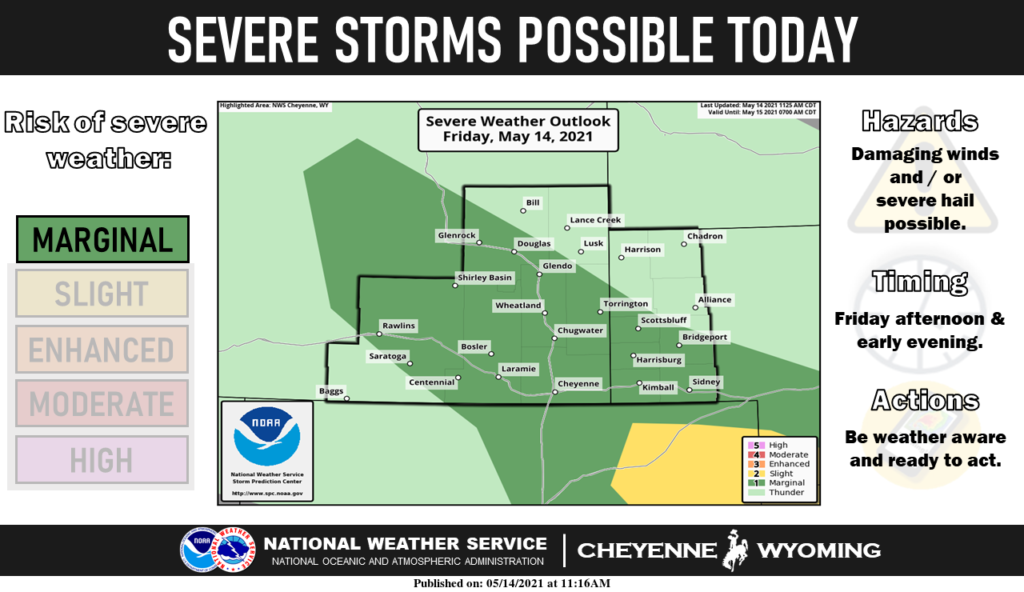 The warning extends to cover Natrona County and parts of adjacent counties.
Unsettled weather with scattered and isolated storms are expected across the state Friday afternoon, with precipitation more likely near and over mountains. Afternoon showers are likely throughout the weekend.
"At this point, Saturday may be the day we see some stronger storms," NWS Riverton said, "but this is not certain."