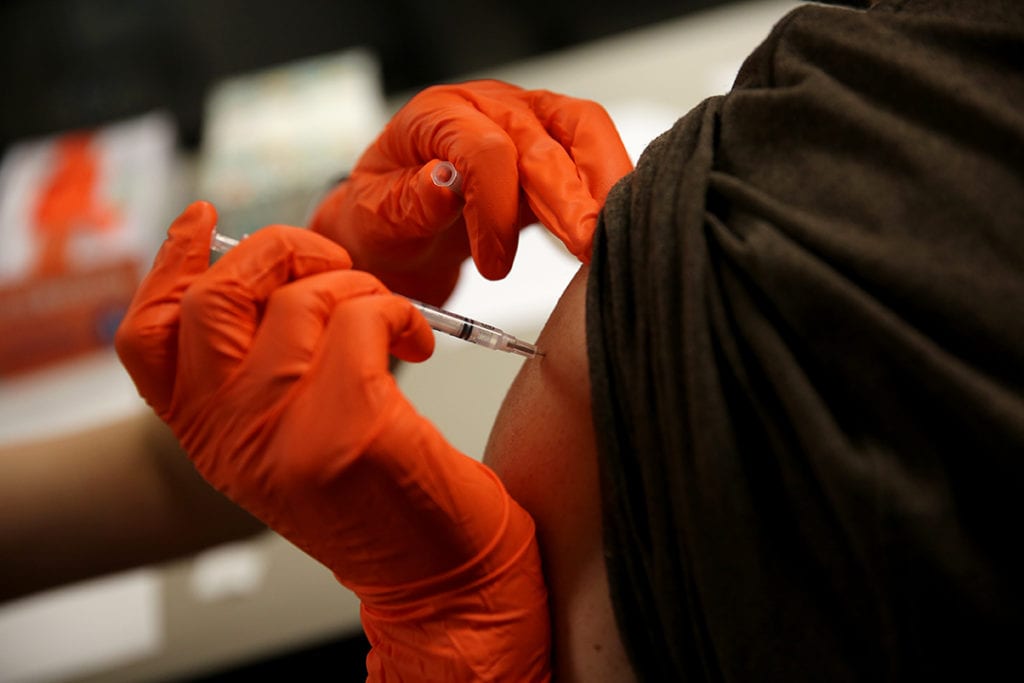 CASPER, Wyo. — Rep. Chuck Gray (Natrona County) said Monday that he is drafting a bill to ban "vaccine passports" in Wyoming.
Governor Mark Gordon has already issued a directive preventing state agencies, boards and commissions from requiring people to show such "vaccine passports" in Wyoming in order to access state spaces or services.
The directive orders state agencies to provide people full access regardless of whether they have gotten a COVID-19 vaccine.
Article continues below...
When Gordon announced the ban on vaccine passports, he said vaccine passport programs "have the potential to politicize a decision that should not be politicized."
"They would divide our citizens at a time when unity in fighting the virus is essential, and harm those who are medically unable to receive the vaccine," Gordon said in a press release on May 7. "While I strongly encourage Wyomingites over the age of 16 to get vaccinated against COVID-19, it is a personal choice based upon personal circumstances."
Gray said that the bill he is drafting for consideration in the Wyoming Legislature would strengthen Gordon's ban on vaccine passports.
"The Governor's Executive Order needs to be strengthened and a ban on vaccine passports need to be placed in state and federal statute," Gray said via Facebook.
Wyoming continues to lag behind most of the nation in terms of the percentage of the population who has received a COVID-19 vaccine.
---
The Latest Statistics from the Wyoming Department of Health:
---
What to do if you are feeling sick: In the wake of the COVID-19 outbreak, the Casper-Natrona County Health Department says that people who are feeling sick or exhibiting symptoms should contact their primary physician.
If you do not have a primary care provider, and live in Natrona County, please contact the COVID-19 hotline, operated by the Casper-Natrona County Department of Health. The line is open Monday – Friday 8:00 am – 5:00 pm 577-9892. Hotline services are intended for Natrona County residents and may not be able to provide specific information to persons calling from out of county.
Officials ask that you please do not self-report to the Emergency Room. Persons experiencing problems breathing should call 9-11.
For general inquiries and non-symptom related questions about COVID-19, please contact the Casper-Natrona County Health Department via email: covid@cnchd.org
---
Practice Social Distancing by putting distance between yourself and other people. This is especially important for people who are at higher risk of getting very sick.
Wash your hands often with soap and water for at least 20 seconds especially after you have been in a public place, or after blowing your nose, coughing, or sneezing. If soap and water are not readily available, use a hand sanitizer that contains at least 60% alcohol.
Avoid close contact with people who are sick
Stay home if you're sick
Cover coughs and sneezes. Cover your mouth and nose with a tissue when you cough or sneeze or use the inside of your elbow.
Clean AND disinfect frequently touched surfaces daily. This includes tables, doorknobs, light switches, countertops, handles, desks, phones, keyboards, toilets, faucets, and sinks.
A list of area closures attributed to COVID-19 are available here.