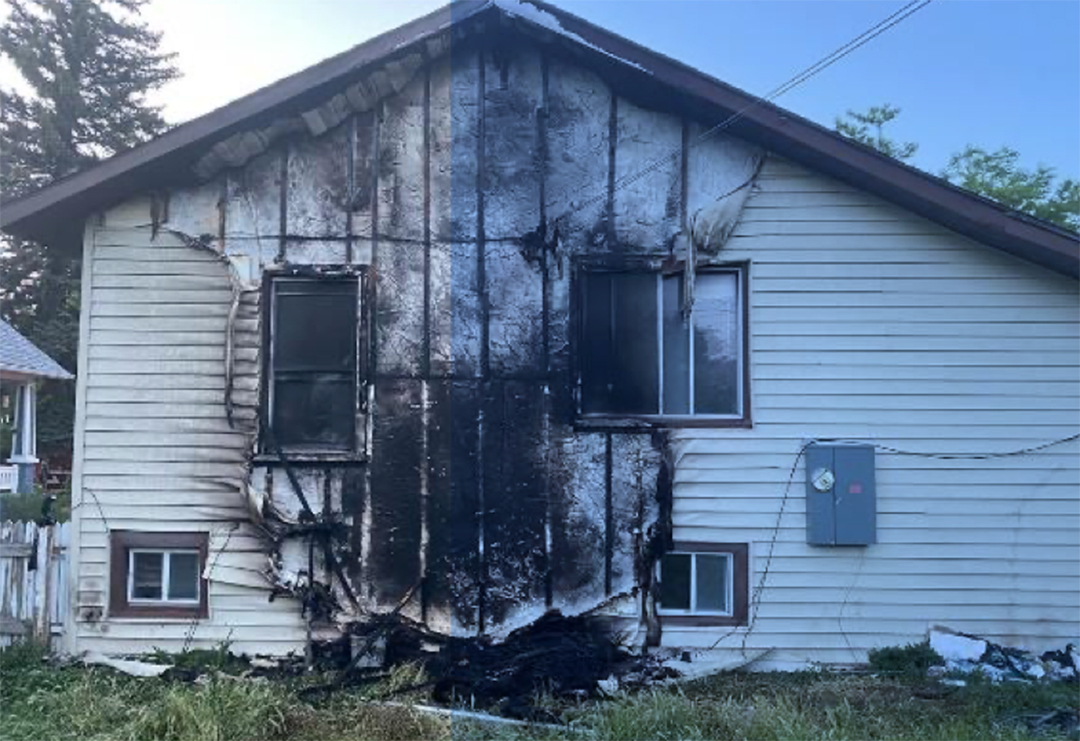 CASPER, Wyo – An unoccupied house was damaged by fire on Thursday evening.
According to a release from Casper Fire-EMS, crews were called to a structure fire at the 500 block of East 12th Street at around 8 p.m. on Thursday.
The building was undergoing renovation at the time of the fire and was unoccupied, according to the release.
Article continues below...
The exterior of the building sustained heat and smoke damage, but the interior was undamaged.
The cause is currently under investigation, said the release.