CASPER, Wyo — Hot and dry conditions will continue through midweek in central and western Wyoming,  according to the National Weather Service (NWS) in Riverton.
"Some locations could reach their all-time highs," NWS said. Tuesday will be the hottest day of the week, with widespread highs above 100 degrees east of the Continental Divide, and temperatures in the Bighorn Basin and Johnson County "likely peaking above 105 F,"  NWS said,
Casper's forecast high is 99 on Monday and 101 on Tuesday.
Article continues below...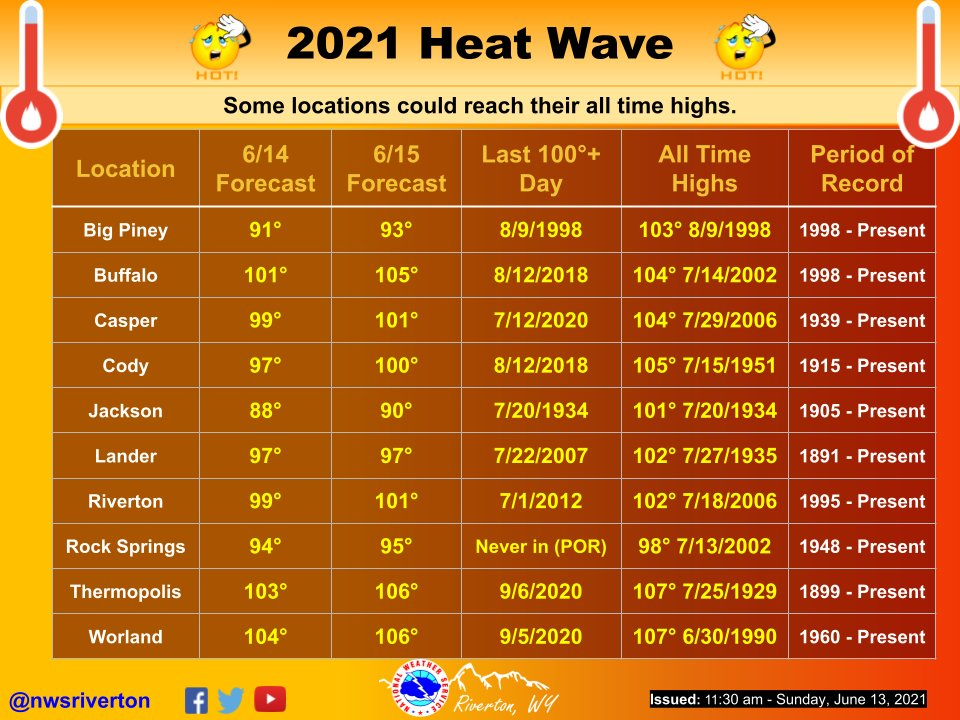 "If you must be outside," NWS advised,  "drink plenty of water, wear lightweight, light-colored clothing, limit activity in the afternoon and evening, and try to stay in the shade."