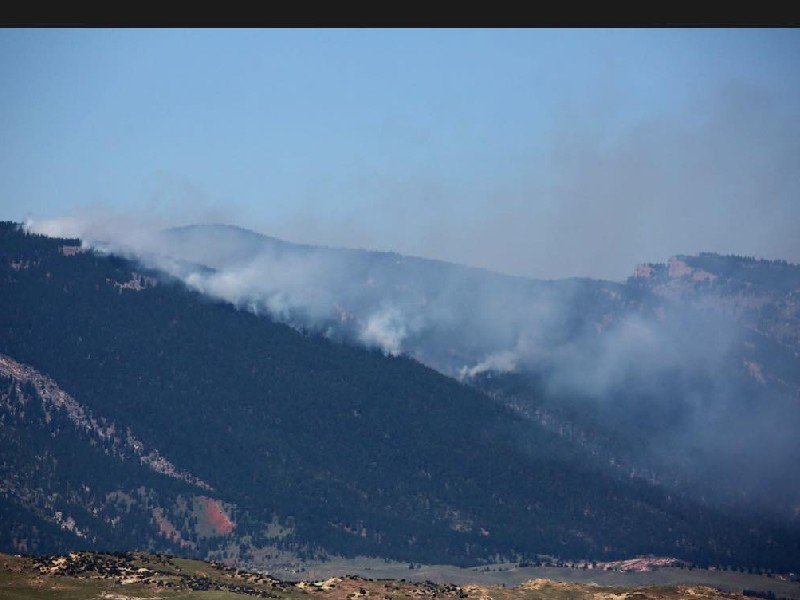 CASPER, Wyo — Firefighters plan to take advantage of light winds Sunday to conduct aerial attacks on the lightning-caused Robinson Fire, burning about 20 miles south of Buffalo at the base of the Big Horn Mountains.
The fire is 25% contained and has burned an estimated 790 acres according to Sunday's update from the Type 2 the Rocky Mountain Area Blue Team that took command on the incident Saturday.
Winds have milder since Thursday, when gusts exceeding 60 mph drove the fire into Robinson Canyon, "the most difficult terrain in the fire area," fire managers said. The terrain is "extremely steep and rocky," fire managers said.
Article continues below...
Ground firefighters will continue to improve fire lines and scout for more control opportunities Sunday, while helicopters will drop buckets of water to begin controlling the fire inside Robinson Canyon, the update said.
"When the terrain is too dangerous for ground firefighters to operate, it's often too risky for aircraft as well," explained Air Operations Branch Director Jason Hofman.
Fire managers expect "moderate fire behavior." Sunday, similar to Saturday's. Crews have also been refining plans to defend nearby structures if necessary. None have been damaged as of Sunday.
Residents and forest visitors should expect to see smoke for an extended period, incident command said.