CASPER, Wyo — The biggest cheers of the night at the Ford Wyoming Center came after Casper College Rodeo Thunderbirds Kellan and Carson Johnson clinched the team roping title at the College National Finals Rodeo.
They came into the short round ranked #1, and thus were last to ride. They needed to post of time of 6.9 seconds to tie Western Oklahoma State. Their time was six seconds flat.
Kellan said he planned to celebrate by spending time with family before a summer of traveling with Carson on the pro circuit. There's a few of those that would feel really good to win, Kellan said, "but we'll go the rest of the summer and not be as big of superstars as we were here tonight."
Article continues below...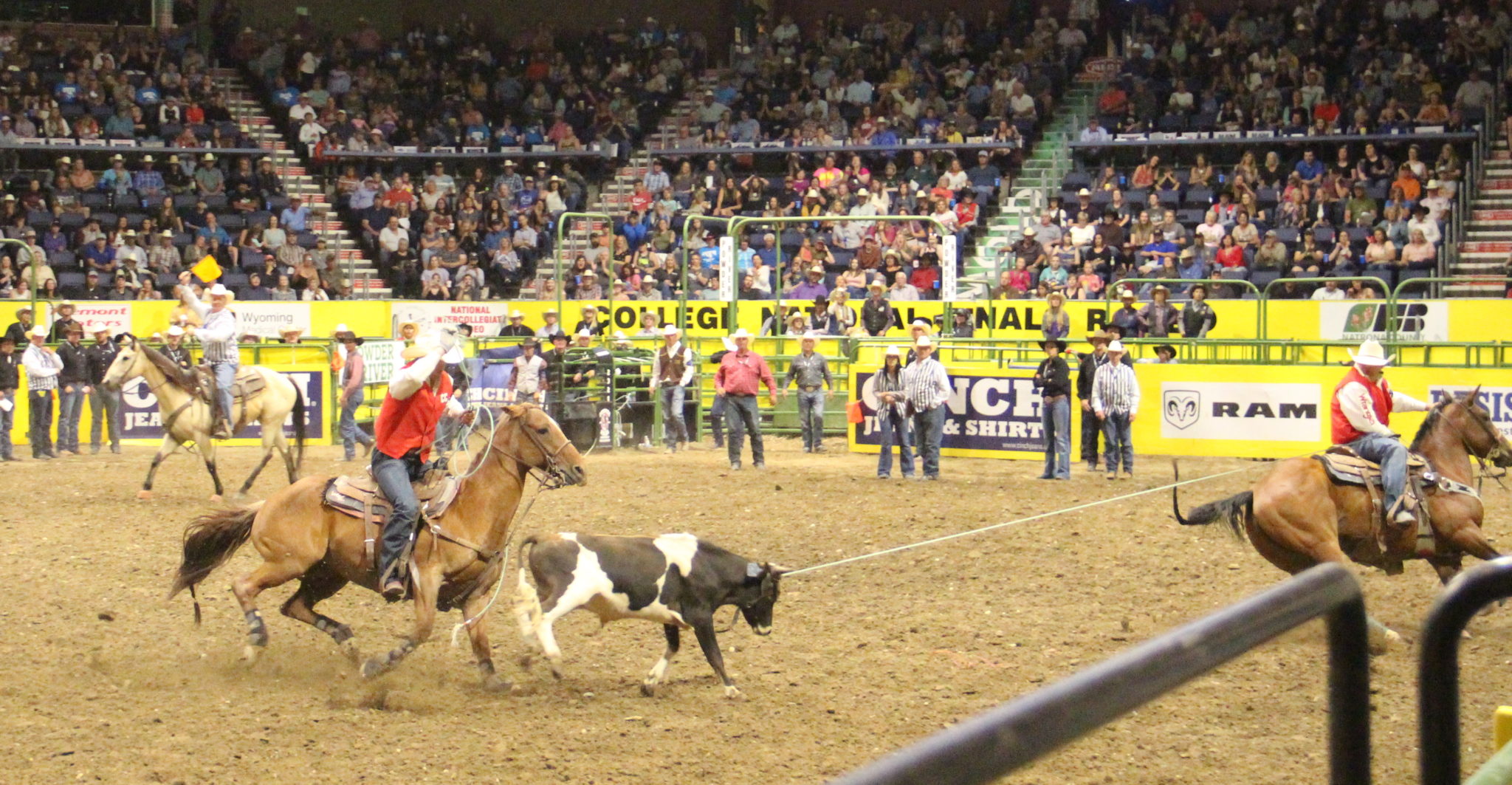 They follow in the footsteps of their father and T-Bird Rodeo coach Jhett Johnson, won the 2011 World Champion Team Roper, along with Turtle Powell. Little brother Chris Johnson said he was aiming to competing as well, and his older brothers said he was well on his way.
Freshman fire science major Quinten Taylor was ranked sixth going into the bull riding finals. Though he posted a no-score Saturday, he ended up ranked sixth in the men's all-around.
Casper College also held onto the third-ranked spot in the team all-around, posting 755 points behind Panola and Clarendon College.