CASPER, Wyo. — Demonstrators returned to Conwell Park ahead of a thunderstorm Friday as part of a global day of demonstration against human trafficking. World Day Against Trafficking is held annually on July 30.
"We're basically fighting against modern-day slavery," said Rise Up for Children organizer Ali Pousha. "I think the latest statistic is there are 30 million under the age of 18 … being trafficked as we speak. 2.5 million of those are children under the age of 12."
She added that United States is the "single largest consumer of child exploitation material."
Article continues below...
Rise Up for Children operates under the umbrella of Operation Underground Railroad (O.U.R.). The organization was founded in 2013 by former C.I.A and military personnel, Pousha said, and advises law enforcement on how to combat the problem.
Pousha said that work remains to be done funding and developing specialized training for law enforcement to combat trafficking: "If no one's collecting the data, then we have no idea … so we really don't even know how big of a problem it is here."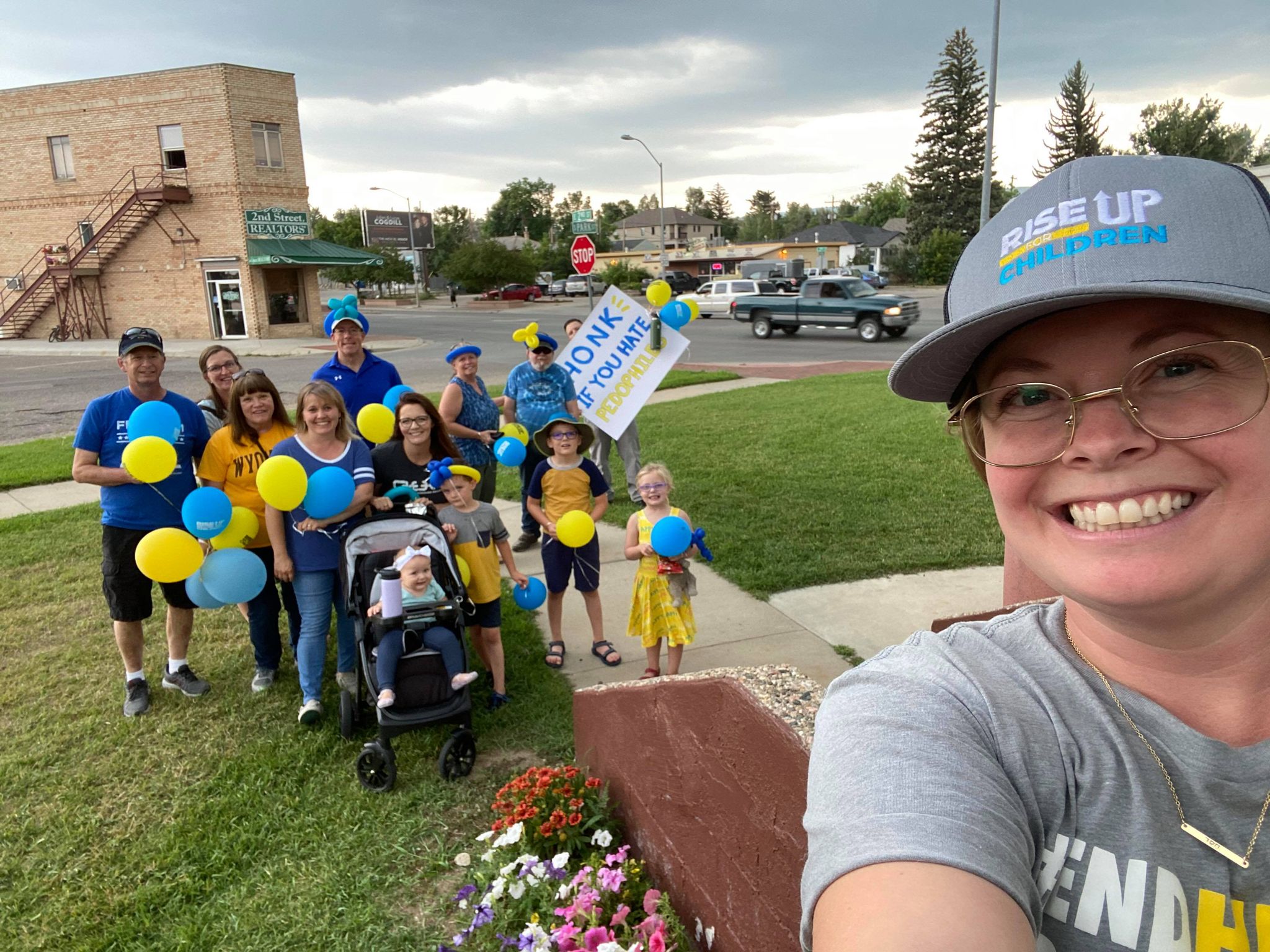 Though the scope of the problem is not well known regionally, Pousha said that "We do know that [Interstate 80] is a major funnel for human trafficking because it's such a big trucking route, and a lot of girls are trafficked at truck stops."
The organization's website also includes a 20-minute training course to help people identify the signs of human trafficking, and compiles resources for reporting. Donations worldwide made July 30 are matched up to $100,000, Pousha said.
Tax-deductible donations can also be set up on a recurring basis as part of the group's Abolitionist Club.