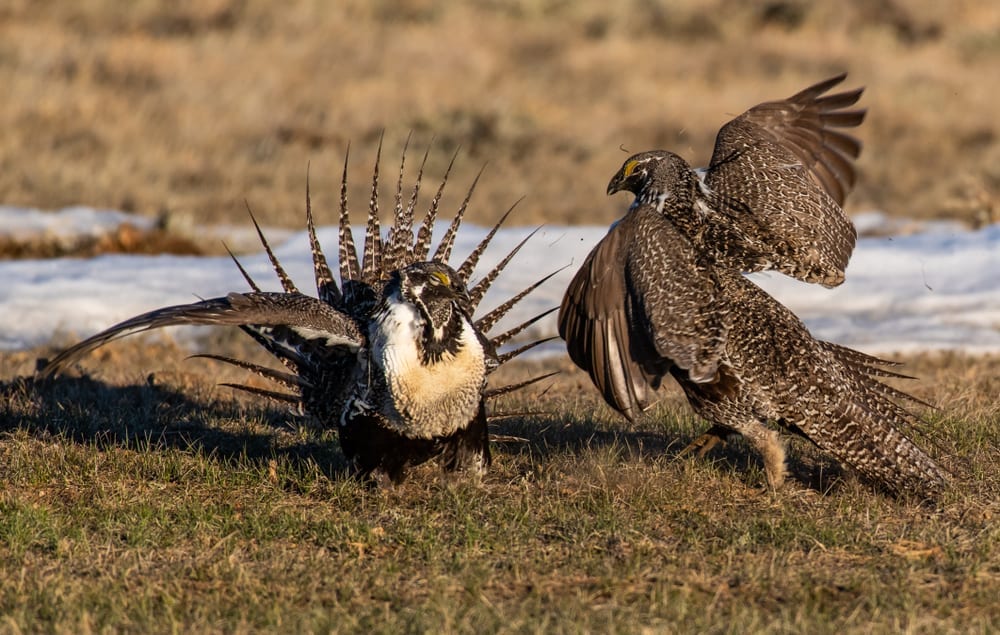 CASPER, Wyo. — The Wyoming Game and Fish Department said on Monday that the "Sage Grouse Implementation Team" will be holding a meeting at 9 a.m. Wednesday, Aug. 11 in the Fremont Room at The Inn in Lander, located at 260 Grandview Drive.
The public is able to attend the meeting either in-person or online. The public can register online to watch through Zoom.
The Sage-Grouse Implementation Team includes representatives from state and federal agencies as well as industry and other non-governmental organizations. Members have been appointed by Governor Mark Gordon to work to protect Greater Sage-Grouse under an executive order.
Article continues below...