CASPER, Wyo. — Crossroads Park bustled Saturday with people full of spirit for outdoor recreation and hungry for live music and food truck fare. 
The Platte River Trails Trust held its annual Riverfest in conjunction with the Rotary Club of Casper's 22nd Annual Duck Derby.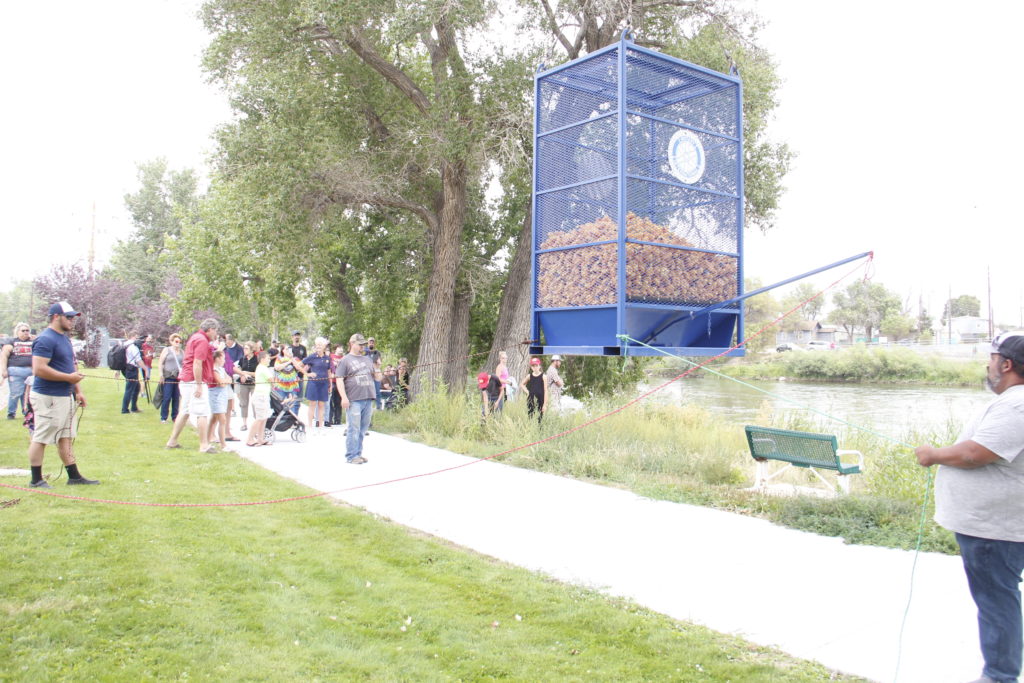 Tickets sold by the trails trust for unlimited tasting of over 18 craft breweries went to support ongoing efforts to beautify and expand the trails system. The next phase is a bridge to connect the trails in Paradise Valley to the north side of the river and trails on Robertson Road. Construction is hoped to begin in fall of 2022.
Proceeds from the Rotary Club's Duck Derby and duck decorating contest go entirely toward supporting projects in Natrona County.
The bouldering park recently installed at Crossroads Park, which had its grand opening Saturday, is the latest example of such a project.
The event also featured local musicians Steve Frame and Mastermind of Monkey.
A full list of the Duck Derby winners can be found here.