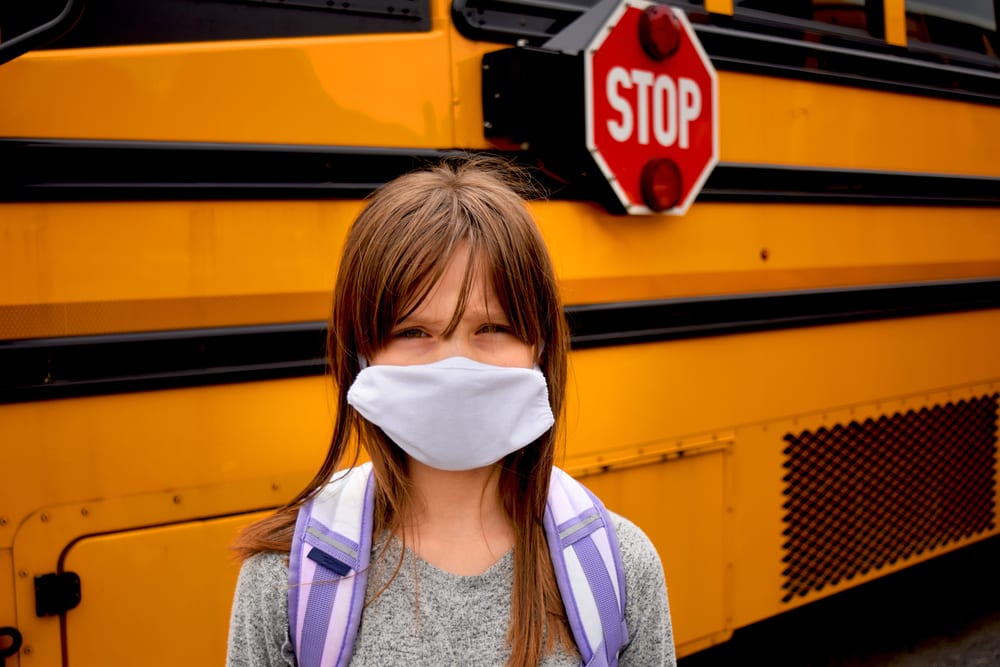 CASPER, Wyo. — Parents arguing for and against mask mandates in schools attended the Natrona County School District Board of Trustees's Monday, August 23 meeting.
Some parents in favor of mandating masks argued that it is the school district's responsibility to ensure a safe environment for students, noting that COVID-19 vaccines have not been approved for children under 12 years old.
Parents arguing against mask mandates argued that masks should be optional for students and staff. That will be the NCSD policy heading into the start of the 2021-2022 school year.
Article continues below...
Citizen Vivian Whitlock called for the resignation of Trustee Dana Howie over comments Howie made via social media encouraging parents in favor of mask mandates to attend the school board meeting because an August 9 school board meeting had been dominated by parents opposed to mask mandates.
Whitlock said that a "citizen militia," which she considered a grassroots effort to hold elected officials accountable, would push back if NCSD were to require students to wear masks.
Trustee Kyla Alvey became emotional when trustees gave their comments at the end of the meeting. She said she thinks people will be able to find information to support whatever perspective they have on masking or COVID-19 vaccines.
She said that trustees, district officials and teachers all want to encourage health and safety. Alvey said she is excited for the school year and wants parents to know that none of the trustees nor district staff do anything to intentionally upset the general public.
Alvey added that with the district looking to prevent bullying of students who either choose to wear masks or who choose not to, it will be important for parents to set good examples at home.
She said bullying tends to start at home based on things kids pick up on from their parents. Alvey said that regardless of the parent's personal opinions on masks, she thinks it is important they have conversations with children about how it is a personal decision and that someone else shouldn't be bullied over that.
For her part, Howie apologized for comments made on a social media group, but she said that she "actually felt like we were being threatened" during the August 9 school board meeting.
While she said that some comments she made may have come across as more political than she intended, Howie said she remains concerned about younger children.
Howie said that she knows that "parents want the best for their kids." During her comments, Howie also said her daughter often tells her to get off of Facebook. She said that is advice that she perhaps should take more seriously.
Trustee Dave Applegate said he appreciated hearing from parents on both sides of the debate. He pointed out that there is some common ground between those with different perspectives on masks and vaccines: they seem to agree that sick students and staff should stay home.
Applegate added that he supports COVID-19 vaccines and thinks there has been a "strong history in this country of successful vaccination."
Trustee Clark Jensen said he thinks there is a fine line between too much regulation and too little regulation. He recalled the history of the country, noting that the Revolutionary War was fought to overcome tyranny imposed under the rule of Great Britain's King George III. While Jensen said that war was about overcoming tyranny, he said that after winning the war, the American colonies initially had to drop the Articles of Confederation, which he said proved too weak.
Jensen described the United States Constitution as finding a better middle ground in terms of balancing individual liberties with the interests of group safety and security.
NCSD Board Chair Ray Catellier defended Howie during his comments that came at the conclusion of the meeting. He noted that she has "dedicated years of her life" to the school district, not only as a board member but also as teacher.
He said that Howie brings a "wealth of knowledge and passion" to the table that is invaluable to himself and others on the school board.
Catellier said that the mask debate may be a hint that people should be more suspicious about the effect that spending too much time on social media is having on them.
"Tonight I think we've seen what this topic has done to us," Catellier said of the mask debate.
He said he thinks that social media has allowed the divide between people for and against masks to "grow deeper and wider than it probably would have" if people were not being influenced by the effects of social media.
"Maybe we should all just get off Facebook," Catellier said.