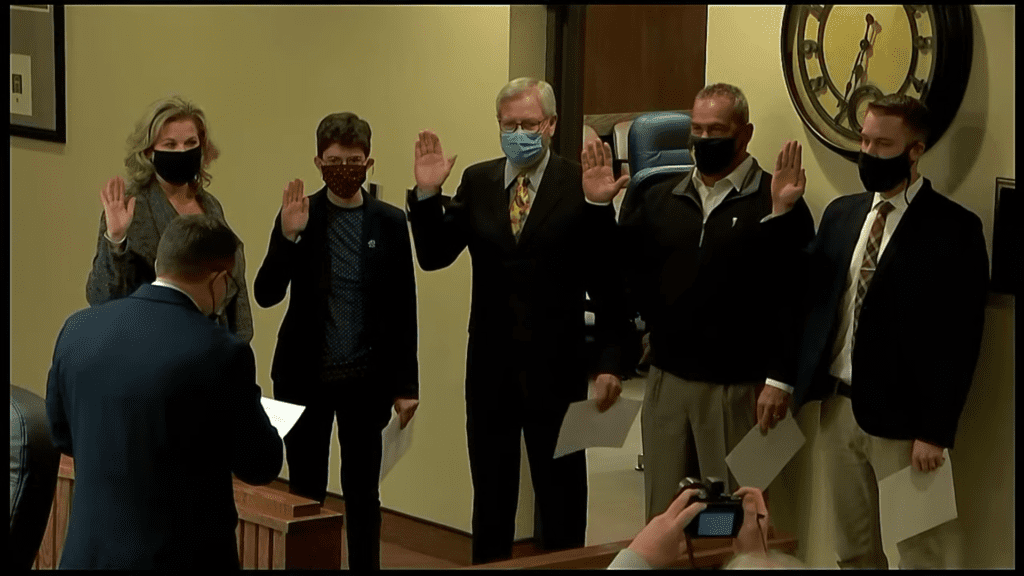 CASPER, Wyo. — The Casper City Council will be interviewing ten candidates to fill the Ward 1 vacancy on the city council starting at 5:30 p.m. Tuesday, September 14.
The City of Casper shared online the names and applications of the candidates who have applied for the vacant seat left by the departure of former Khrystyn Lutz.
The candidates who have applied include the following Ward 1 Casper residents:
Article continues below...
Dennis Rollins 

Independent film and television producer

Works part time for FedEx
President of Stage III Community Board of Directors

Jacqueline Anderson

Former city council member

Kimberly Holloway

Former city council member from 2009-2013
Attorney at law
Volunteer at Poverty Resistance

Zarryn Hinchen

Founder of Artemisia Dining
Butcher at Brattis Meat Market
Former kitchen consultant at Wyoming Food for Thought Project

Wes Connell

Senior pastor at River of Life Church
Director of Cascade Coffee Shop
Owner of NeXus Design Group
Professional life coach 

David Hulshizer
Shannon O'Quinn

Independent Contract Designer
Member of Casper LGBTQ Advisory Council

Jai-Ayla Quest

Program specialist for the Mass Violence and Atrocities Program at the Stanley Center for Peace and Security
Mother of three-year-old twins

John Minchow

Employer listed as Rocky Mountain Power – Dave Johnston Power Plant

Garret Poste

Wyoming Cancer Coalition Coordinator and HIV case manager and contract tracer at Casper-Natrona County Health Department
Former U.S. Peace Corps volunteer