CASPER, Wyo. — The Casper Fire-EMS Department said in a press release on Wednesday that a house fire that led to a total of two people being transported to the hospital in the morning resulted in significant damage to the structure, with heat and smoke damage throughout.
The fire occurred at a single family residence on the 1400 block of East Second Street.
People reporting the fire indicated that there might still be people inside. Firefighters were dispatched at around 9:15 a.m. Wednesday and immediately initiated a rescue operational mode upon arrival at the structure.
Article continues below...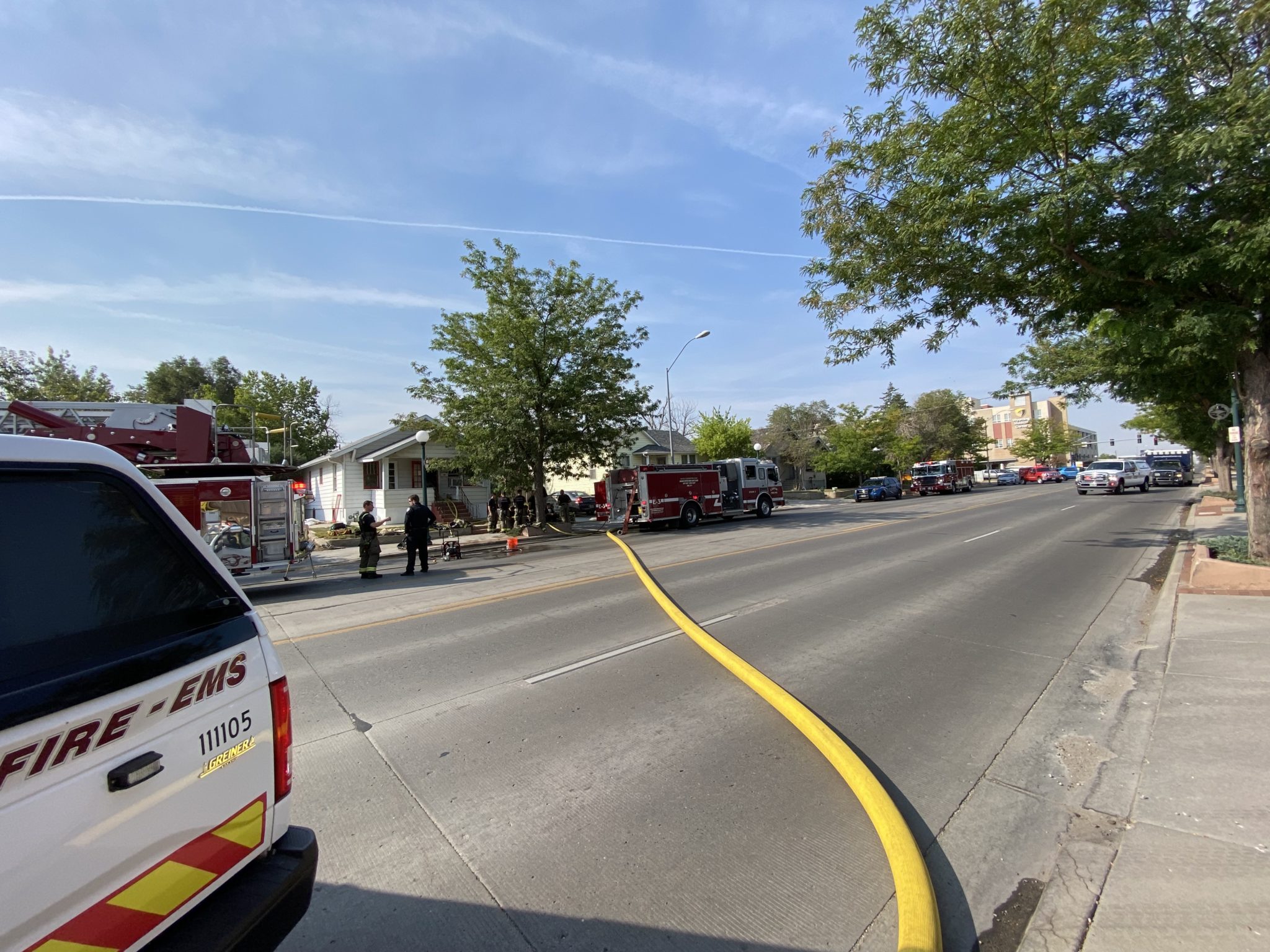 The first crew on scene immediately began searching the structure, with the next arriving crews tasked with beginning efforts to extinguish the fire. Casper Fire-EMS said that the first crew was able to locate a person inside within a short time of entering the structure. Firefighters removed the person from the structure and Wyoming Medical Center medics immediately began to administer care.
The person who was taken out of the home by firefighters was transported to the WMC. Casper Fire-EMS Engineer and Public Information Officer Dane Andersen described the patient as in critical condition when speaking with a reporter on scene on Wednesday morning.
The Casper Fire-EMS press release notes that a second person who firefighters did not have to remove from the structure was also transported to the hospital.
The press release states that the department is not sharing further details in regard to the people transported to the hospital at this time.
After getting the individual out of the structure and into the care of WMC medics, firefighters were then able to locate the "seat" of the fire and extinguish it in a short time, according to Casper Fire-EMS.
The cause of the fire remains under investigation by both Casper Fire-EMS investigators and the Casper Police Department.
All on-duty Casper Fire-EMS resources initially responded to the fire. The WMC, Casper PD, Rocky Mountain Power, Black Hills Energy and City of Casper Solid Waste Department all assisted in response to the incident.
Casper Fire-EMS said that it would release more information when it becomes available.