CASPER, Wyo. — High temperatures in central and western Wyoming will rise 5 to 10 degrees above normal Saturday afternoon, ahead of mountain snow by Monday, according to the National Weather Service (NWS) in Riverton.
Late season monsoonal moisture could bring showers and thunderstorms to the west and southwest areas Saturday evening.
Red flag warnings are in effect Saturday from noon to 8:00 p.m. Critical fire weather conditions exist in the majority of the eastern half of the state, including Johnson and Natrona counties, the Bighorn Basin, the Owl Creek/Bridger Mountains, and the southern end of the Bighorn Mountains.
Article continues below...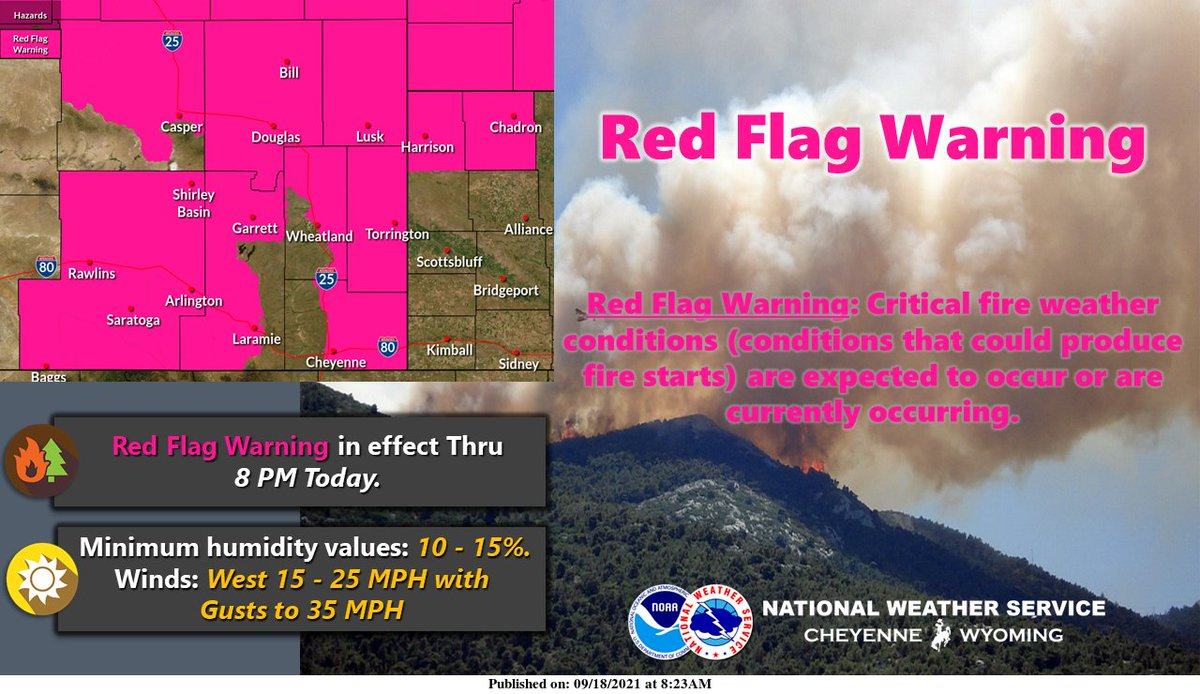 Casper should be sunny, with a high near 85. Winds will be 18 to 25 mph, with gusts as high as 38 mph. Gusts of 25 to 30 mph could persist overnight.
Sunday should bring increasing clouds, and a coming cold front late in the day will bring rain, mountain snow, gusty winds and much colder temperatures for Monday and Tuesday.
In Casper, showers are likely with a thunderstorm possible from Sunday night into Monday, with a 60% chance of precipitation. Casper's high on Monday is expected to be 58.