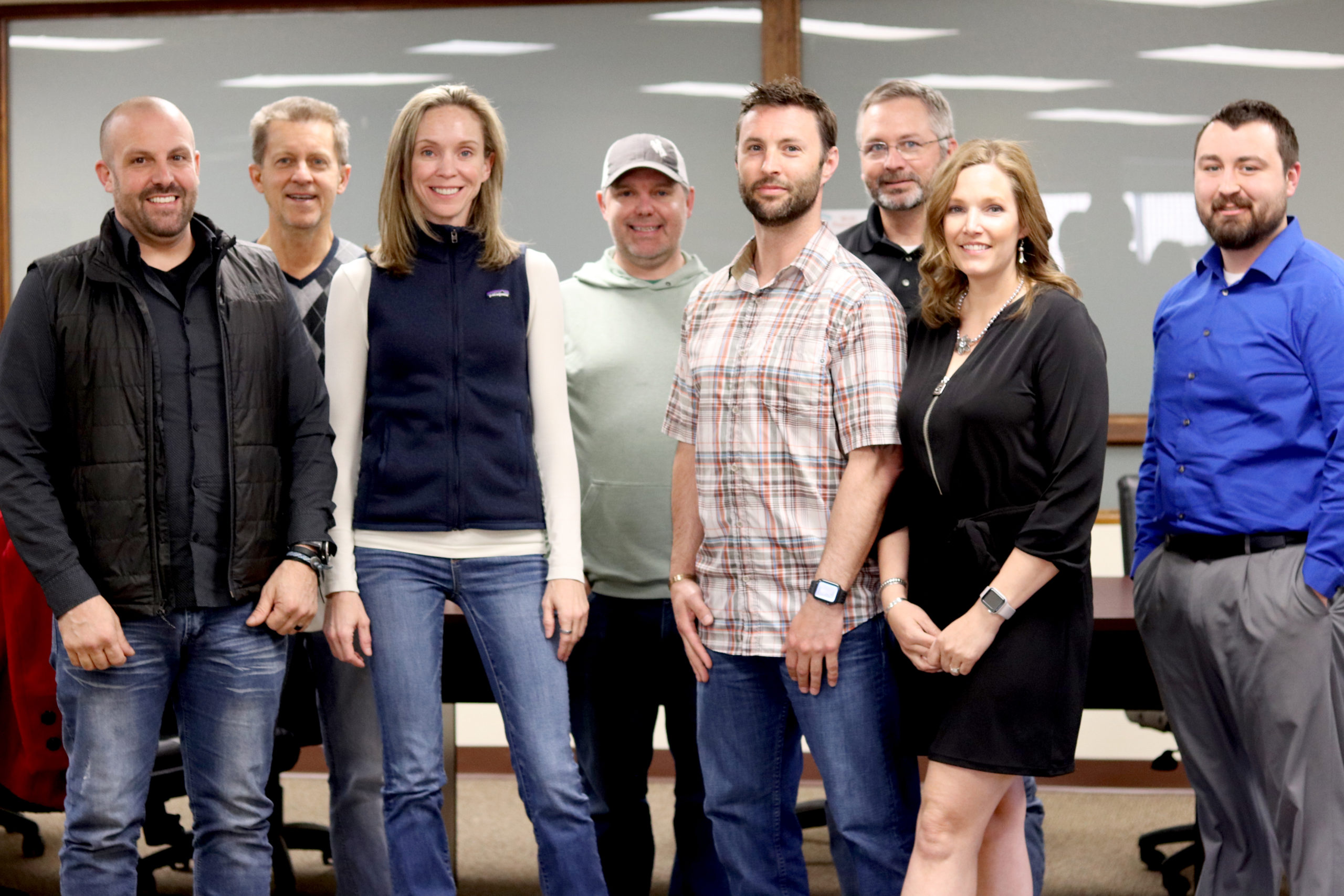 CASPER, Wyo. — The company started by Charles Walsh and Jerad Stack is called Breakthrough 307. They are an investment company that helps fund start-up technology companies. More specifically, they "provide early-stage seed capital to high-growth potential companies in Wyoming and the Rocky Mountain West."
The company provides the only organized angel fund in Wyoming. Before they existed, there was no method for any start-up companies to get funding without leaving the state. Surprisingly, Wyoming was one of the last states to start an angel fund.
Breakthrough 307 partners with Advance Casper. Advance Casper is dedicated to working "with, for and … about the growth and success of our community." According to Justin Farley, CEO of Advance Casper, "We help facilitate the fund, and help as an investor also."
Article continues below...
Farley furthers the point by saying, "If you were a young, smart person with a good idea, you needed to leave the state, and they were able to fill the gap."
They first started about five years ago with their first fund that was worth two million dollars. The process of setting up a fund is quite interesting. It starts with investors. How do you find investors who are willing to give money to "ideas?" According to Stack, it is actually not as hard as you might think. Many people are interested in giving to these ideas. Those individuals must be accredited and dedicated to seeing other people succeed.
Farley says, "You are funding ideas: there is no collateral, there is only a hope that it will become something later."
For their first fund, they had 20 members who are all basically volunteers. One of the biggest things about being a member is that it is about more than just donating money. Stack says it is also about commitment and coming to the meetings.
Those meetings bring out one of the best things about Breakthrough 307: its ability to mentor individuals. "You get knowledge. … You have twenty-five people of high net worth, who did not get there by accident. In the room you have 100+ years of success and 100+ years of failures to use as resources."
The next most important part is finding entrepreneurs. When Breakthrough 307 first started, it was really to hard find people. According to Stack, there are three separate stages that you can be in and only one of them qualifies you for their fund.
In the first stage, the idea stage, you should pursue Impact 307 and things like the Casper Startup Challenge. They are dedicated to making just ideas have a start-up.
On the other side of the spectrum, you can have a product and a market. At this point, Breakthrough 307 will suggest that you go to an actual bank because they will give you the money you need.
However, when you are between both of these stages, that is when Breakthrough 307 is perfect for you. In this case, your idea and possible product gets pitched to the members of Breakthrough 307. Here, you have the possibility of being handed a check from "40,000 to 50,000 dollars up to about a quarter of a million."
If you are a company that needs more money, Breakthrough 307 will work with other angel funds to help you. When working with other angel funds from South Dakota and other places, they form what is called a syndicate.
Their first fund was fully deployed early this year. They are kicking off their second fund, which has more investors and closer to three million dollars. There is a vast majority of investors from Fund I that are reinvesting for Fund II.
According to Stack, the second fund extends beyond Casper and branches out to Cheyenne and Laramie. In Cheyenne, the sister company to Advance Casper is Cheyenne LEADS. Additionally, the University of Wyoming is also helping push economic development.
With all of these advancements, Breakthrough 307 is excited to start building and supporting an entrepreneurial ecosystem.
With all of these variables, you might ask how you know when it is right or not right to seek help. That is why Advance Casper brought Garrett Goostree onto the team. Goostree is an equity analyst that holds a very interesting position with Advance Casper. Farley says, "He has been brought on to help organize Breakthrough 307's efforts … the important part of that is that it allowed us to get the only Federal Economic Development Administration (EDA) Office of Integration Grant ever awarded to Wyoming, in order to create that position."
There was a lack of infrastructure that is now being addressed.
Stack says, "We are not a charity; we are bunch of capitalists and to be a member of the fund you have to be a accredited investor. … We are expecting to make a return on these investments … [though] that could not be till three or four years down the road."
One of the Casper-based companies they helped fund is called Salotto, which is an app that lets you find pool players and set up matches. Disa is a value at energy company that "utilizes patented liberation technology and other equipment to isolate targeted materials in order to deliver efficiencies, reduce costs, and mitigate environmental impacts to its users." Language I/O is based out of Cheyenne. It has female founders and is very successful. After they started with Breakthrough 307, they went on to get five million dollars from costal funds as well. There are ten companies that have started because of Breakthrough 307's first fund.
Goostree says that the company really has three sides to it. The investors get something to support, the entrepreneurs get to pursue their ideas, and eventually the community of Wyoming and other places get to enjoy the product that has been made. Goostree says, it creates a self-perpetuating cycle that can hold big ramifications for Wyoming.