CASPER, Wyo. — Critical fire weather conditions are present in much of central and southern Wyoming Saturday as unseasonably warm temperatures, dry conditions, and afternoon winds persist through the weekend.
Outdoor burning should be avoided this weekend, said the National Weather Service. Conditions are favorable to allow for the rapid spread of fires and new fire starts.
Red flag warnings are in effect for Fremont, Natrona, Sweetwater, Lincoln and Uinta Counties from noon until 7 p.m. Saturday.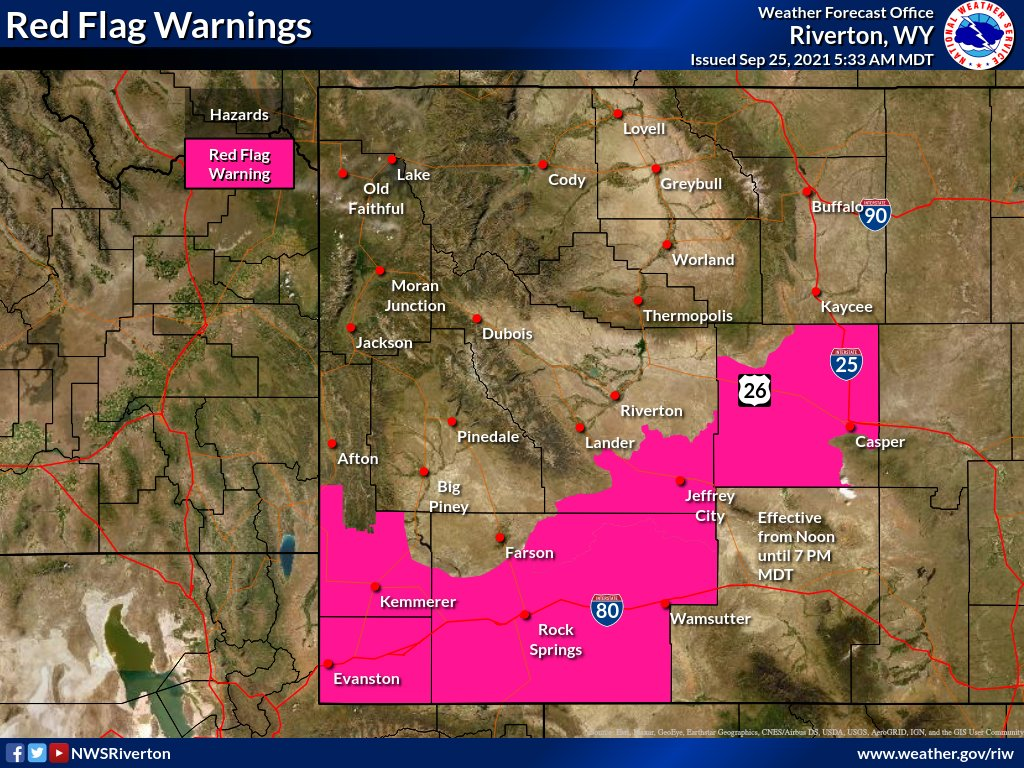 Gusts at 30 to 35 mph are expected in the wind corridor, including Natrona County. Advisories may return Sunday, depending on whether the wind is as strong as Saturday's is projected to be.
Carbon, Converse, and Niobrara Counties are under red flag warnings from 11 a.m. to 7 p.m., with the same areas under a fire weather watch Sunday.