If you or someone you know is struggling with thoughts of suicide please call the National Suicide Hotline at 1-800-273 TALK (1-800-273-8255)
CASPER, Wyo — Citizens lined the streets of downtown Casper Monday afternoon as a procession of first responders bore the body of Casper Police Lieutenant Daniel Dundas to his memorial service at the Ford Wyoming Center.
"It's a sad day," said Paul Feyhl, who viewed the start of the procession from Veterans Park. "The main thing we want to do is pay our respects."
Donna Feyhl used to work at the Child Development Center, where Dundas would come do safety presentations for the kids.
"He was so funny, and the kids just loved him," Donna said. "He would walk in and at first they would just be in awe… And he would get down on their level and bring them into the serious stuff in a funny way."
Kids would excitedly tell of Dundas' visits to their parents when they came to pick them up, Feyhl said.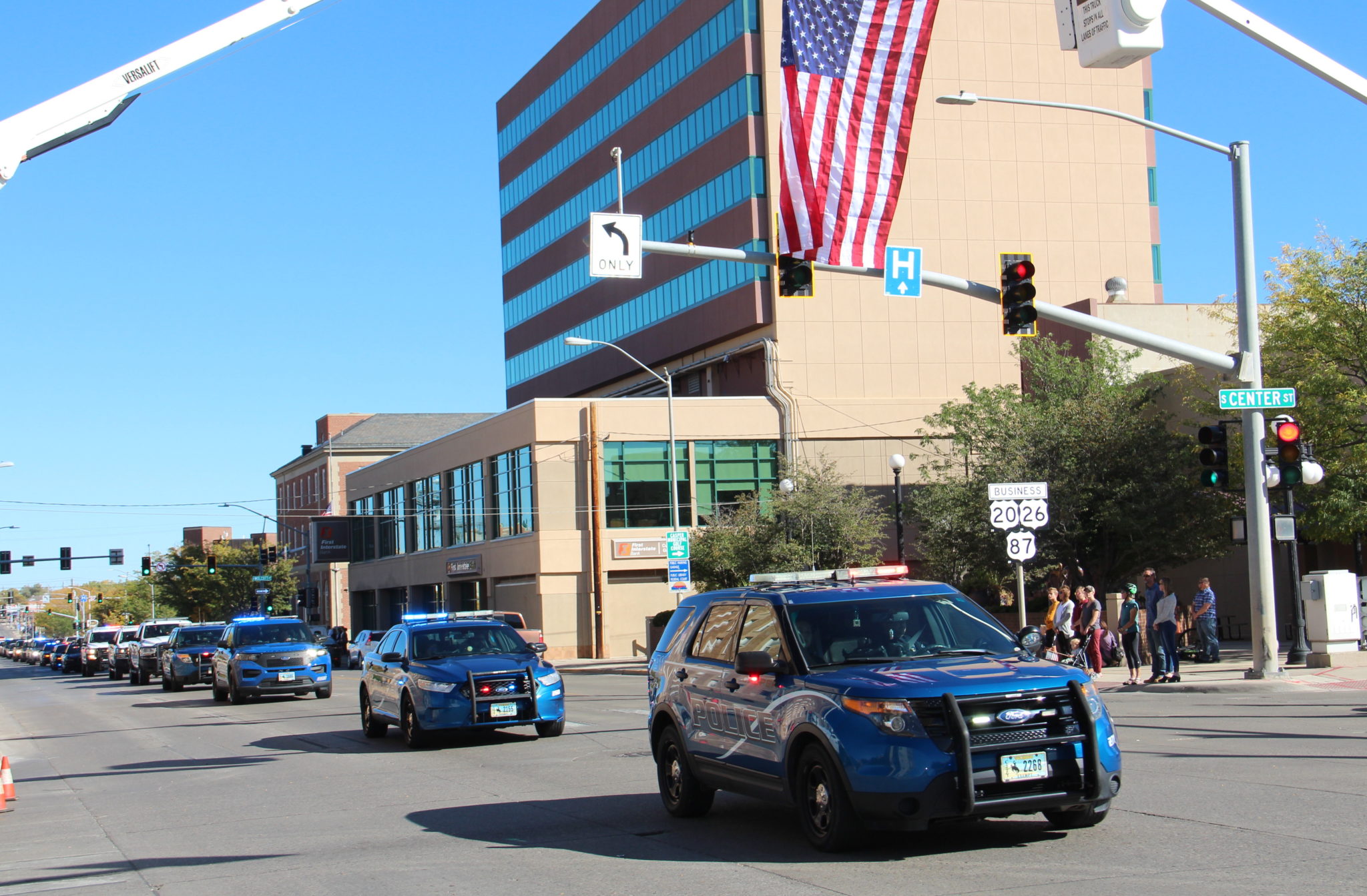 "[The kids] would say, 'I want to be a policeman when I grow up,'" Donna said.
Donna said her father was also a Casper Police Officer, and recalls the effect the job sometimes had on him.
"I remember him coming home having had bad days. He couldn't talk about it, but we knew it was bad," Donna said. "Society gives all of their troubles to the police and expects them to just take it on with broad shoulders and let it go."
Paul added, "I don't how you keep going to the wrecks, and all the bad, and walking into the houses with the kids and wives that are beat up, it just goes on and on, you know.
The Casper Police Department said last week that Dundas had died by suicide "as a direct result of the experiences he had been subjected to while in the service of our community."
"We appreciate 'em, and they deserve all the respect we can give them," Paul said.
To do that, Donna said she says "thank you" to officers when she has occasion to see them one-on-one.