CASPER, Wyo. — Over a dozen turned out in North Casper Saturday outside the offices of Seton House to protest a forthcoming requirement that families staying at the facilities be vaccinated against COVID-19. Townsquare Media reported on September 30 that the nonprofit board had voted to implement the requirement taking effect November 1.
A similar protest on October 1 led to an alleged altercation between an off-duty Casper Police Department employee and a citizen. This event is currently under investigation.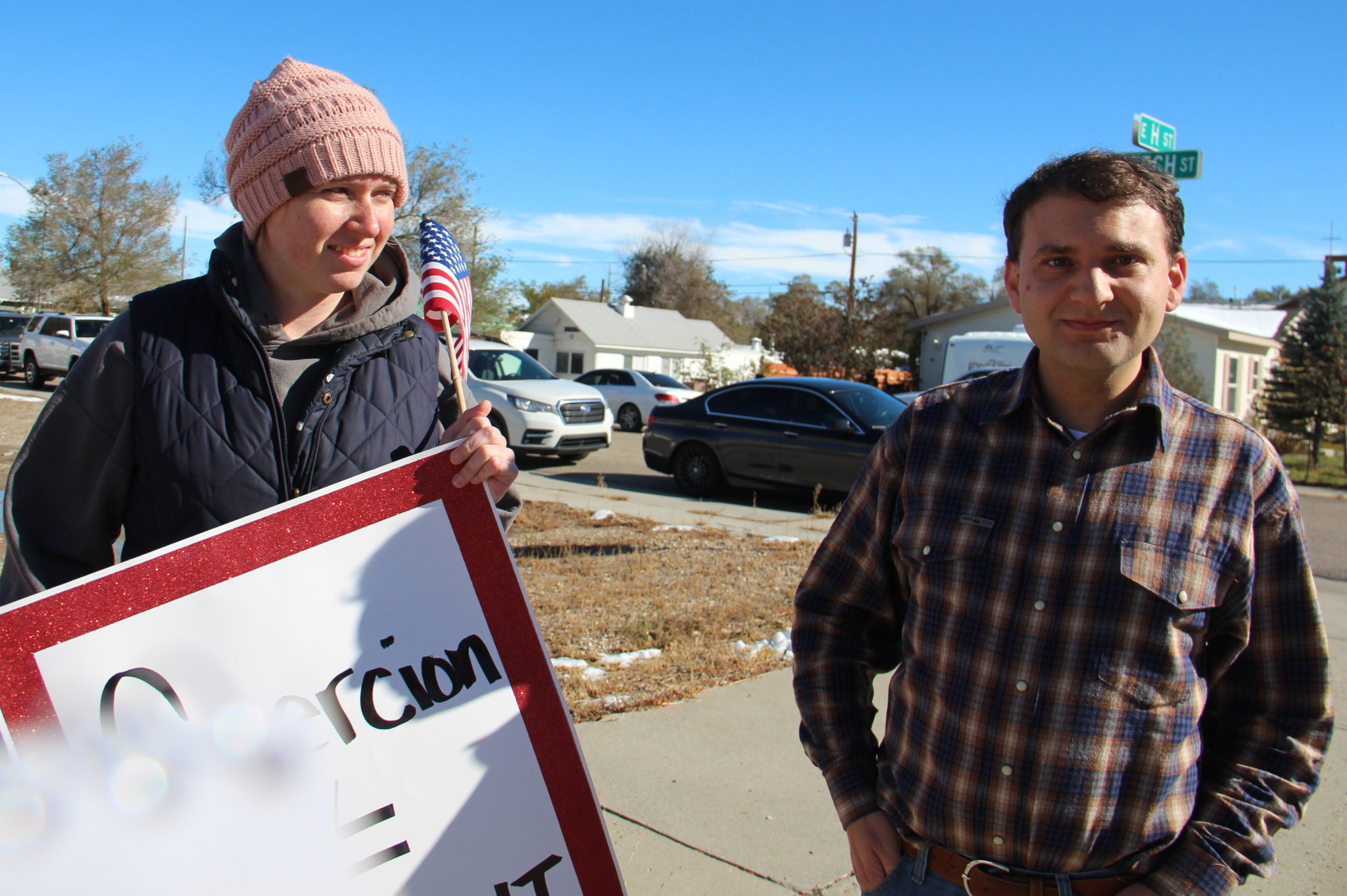 Saturday's demonstration remained peaceable throughout, save for some jeering by a young man in a passing car.
Seton House provides housing and services to single parents and their children who are experiencing homelessness. Nurse Iris Timersma said she was protesting Saturday to give voice to this "vulnerable population" who have few alternative resources.
"In reality, my job as a nurse is to advocate for people and their rights, and their right to choose. … They should have informed consent, they should know that no medicine comes without risk."
Timersma was one of several health care professionals present. She said she is herself facing "the chopping block" from Banner Health over her refusal to vaccinate. She and like-minded colleagues say they are frustrated that they were being required to take a vaccine that does not guarantee protection. "It's just not working," Timersma said.
Another nurse cited a widely circulated article claiming as many as 150,000 deaths have resulted from COVID-19 vaccinations, a claim the U.S. Food and Drug Administration (FDA) told Reuters is inaccurate and based on misinterpreted data.
After 403 million doses of COVID-19 vaccines administered in the United States through October 6, there have been 8,638 reports of death (0.0021%), according to the CDC.
Regardless of how safe or effective the vaccines really are, the protestors said the issue is people's personal choice.
"Science doesn't trump liberty," said nurse Sarah Bieber. "We are here today to tell the people that are being mandated that they have a voice, and they have a choice."
House 57 Representative Chuck Gray also lent his support to the protestors on Saturday. Gray said he was working on a bill for the presumed upcoming special legislative session that would "make it a discriminatory practice to hire, fire, or change wages based on COVID vaccination status." It would apply to all entities in the private, public, and nonprofit sectors. 
---
The Wyoming Department of Health provides COVID-19 case, variant, death, testing, hospital and vaccine data online. The department also shares information about how the data can be interpreted. COVID-19 safety recommendations are available from the CDC.