CASPER, Wyo. — Mild and seasonable fall weather is expected this weekend in western and central Wyoming before the next blast of winter next Monday and Tuesday, according to the National Weather Service (NWS) in Riverton.    
High temperatures are forecast to be in the 50s and 60s for the lower elevations thanks to mostly clear skies, the NWS said. A high of 53 is forecast Saturday for Casper, with highs in the low 60s Monday and Tuesday.
Breezy winds with 30-mph gusts are expected Saturday between Rock Springs and Casper, but should abate after sunset. Overnight lows are expected to be mild, with a low of 37 forecast for Casper.
30- to 40-mph gusts are expected again on Sunday.
The next system will bring precipitation across the west as early as Monday morning, spreading east Monday night.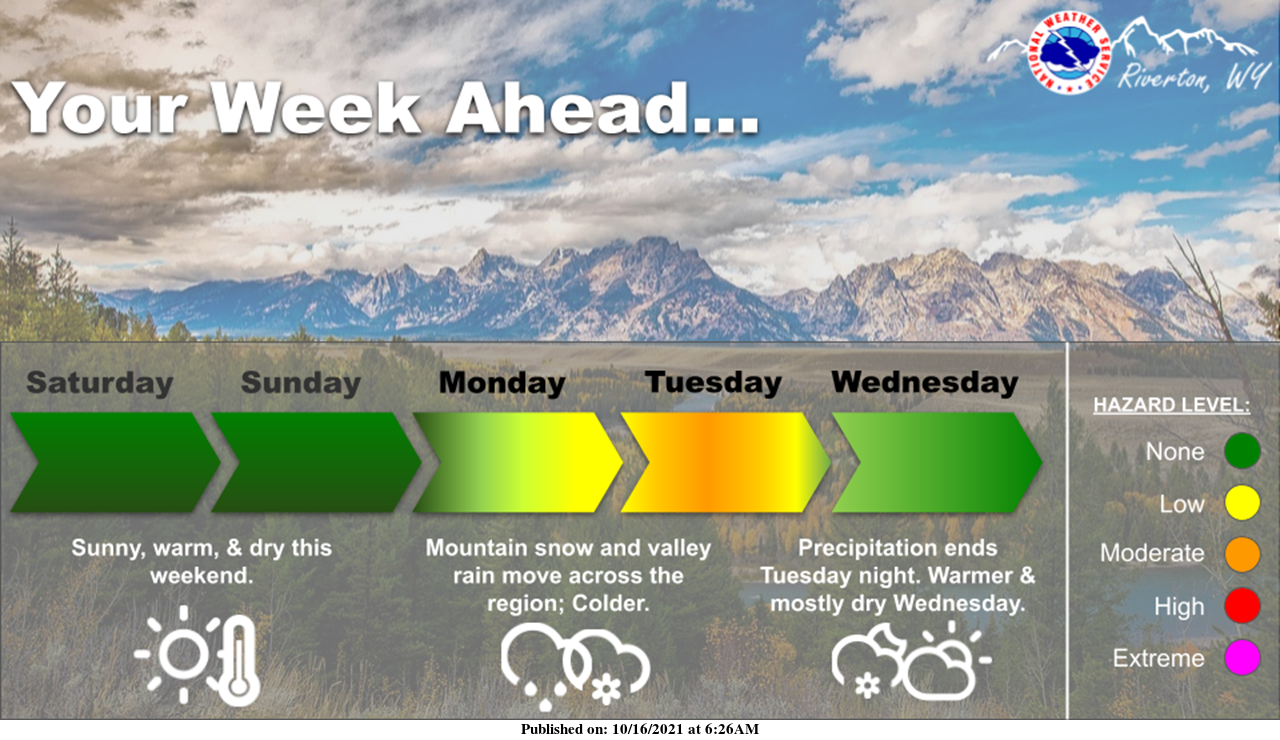 "Tuesday will be a messy day across the region with widespread precipitation, gusty winds, and cooler temps, as the low moves across the region," the NWS said. Precipitation should end west to east Tuesday night.