ASPER, Wyo. — Temperatures will be on the rise throughout the work week but will come crashing back down on Saturday, according to the National Weather Service (NWS) in Riverton.
Halloween on Sunday is expected to be even colder, with a 30% chance of snow showers and a high near 38.
The latest round of showers should clear Casper Tuesday night, with fog expected in its wake though 10 a.m. Wednesday. Sunny or mostly sunny skies are expected the rest of the week, with a high near 49 on Wednesday creeping to a high around 62 on Friday.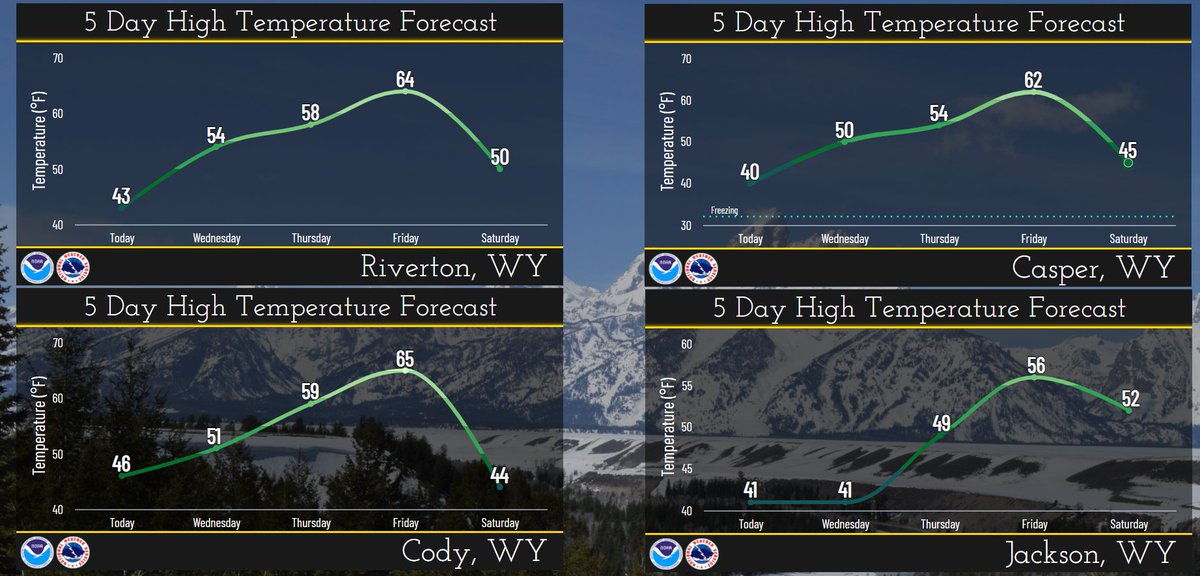 The overnight low will be around 41, and Saturday's high is only expected to be 45. There is a 20% chance of precipitation during the day and a 30% chance during the night.