CASPER, Wyo. — If all goes as planned, State of Wyoming employees working in Casper should be moving into the new State Office Building starting next February, according to the project's architect, Lyle Murtha of the Casper firm Stateline No. 7.
The move of more than 300 people working in some 12 different departments will be spread over weeks and continue through March, Murtha said.
"Most of them are bringing their own furniture and equipment from their existing locations, so it's going to involve companies moving each department," he said.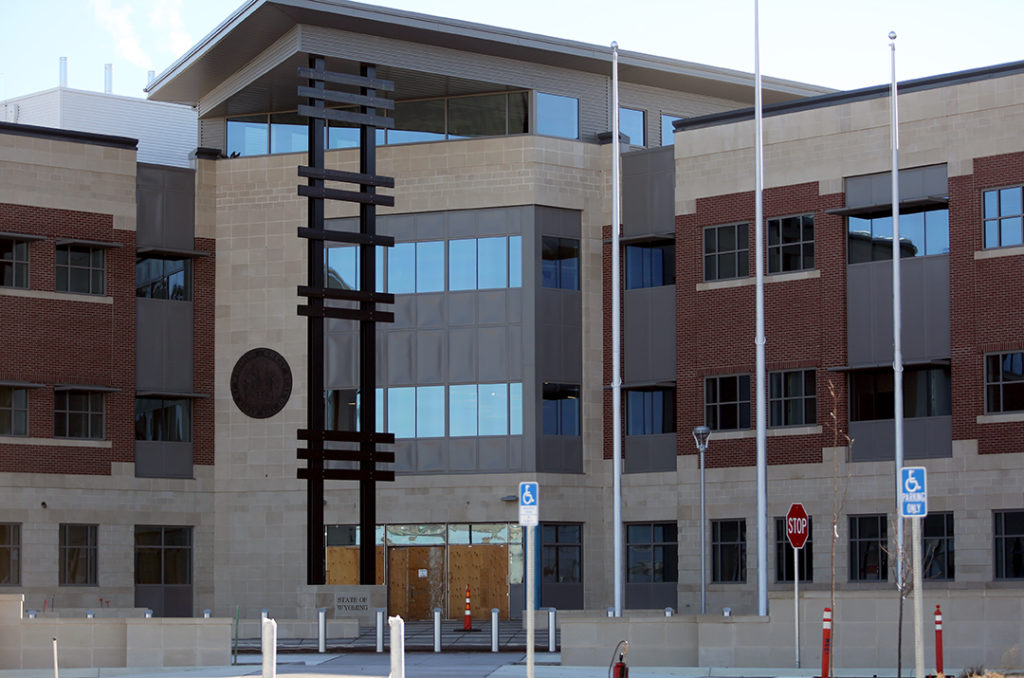 The building sits on an area that was once an industrial rail yard in Casper's early days. Before the state purchased the land, several smaller buildings with various tenants occupied the area on West Collins between Ash and Walnut streets, some of whom raised concerns after they caught wind of the state's plans in 2018. Demolition started the following year.
The new three-story building with more than 110,000 square feet of space on an 11-acre site will mainly replace a 1960s-era building on Midwest and Center Street, as well as consolidate other state agencies from various office locations leased around the city.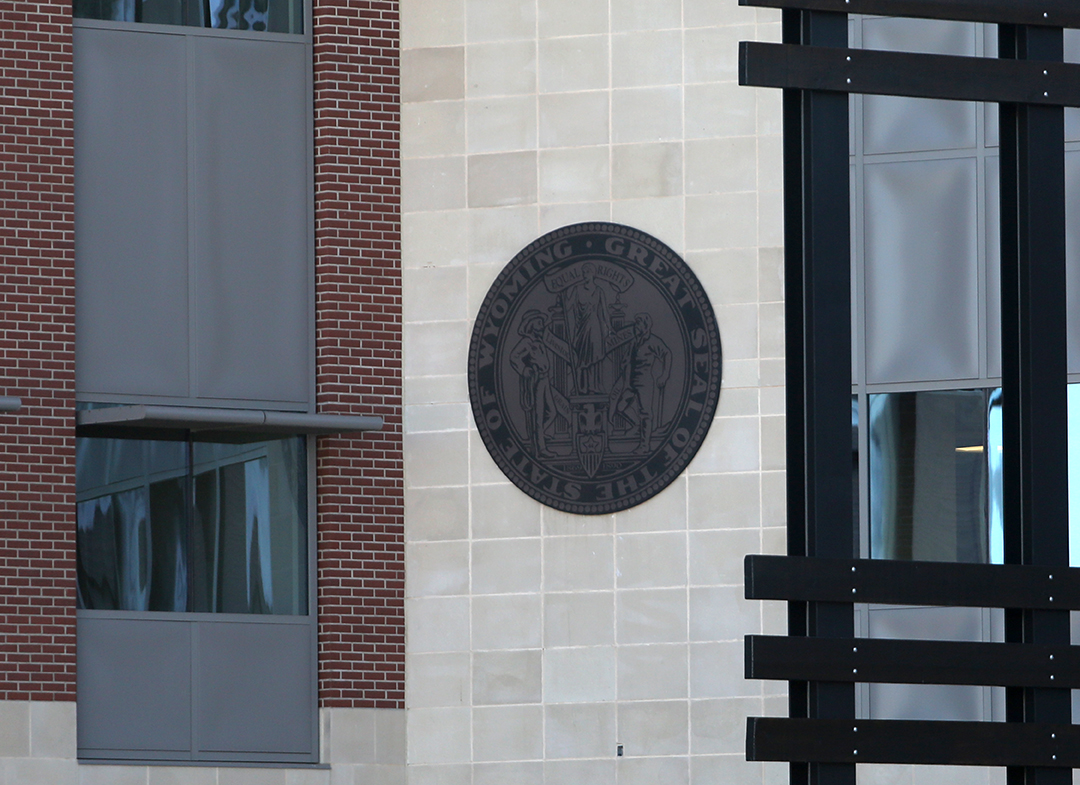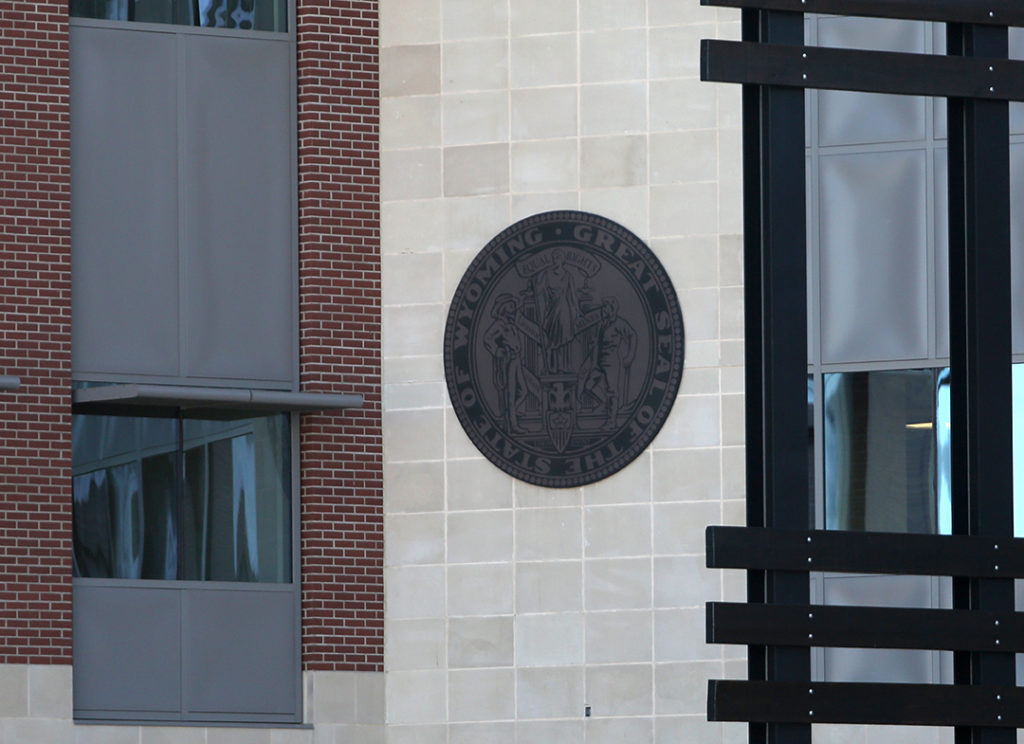 The $45 million cost of the project came from mineral revenue and other investments, task force member Rep. Steve Harshman (R-Casper) said in 2019, adding that no taxpayer money was used in financing the project, and the building will pay for itself in about 12 years.
The complex was originally intended to open late this year, but Murtha says various weather delays pushed that into early 2022. No other significant issues with supplies or contractors arose during the project since that was locked in early, he said.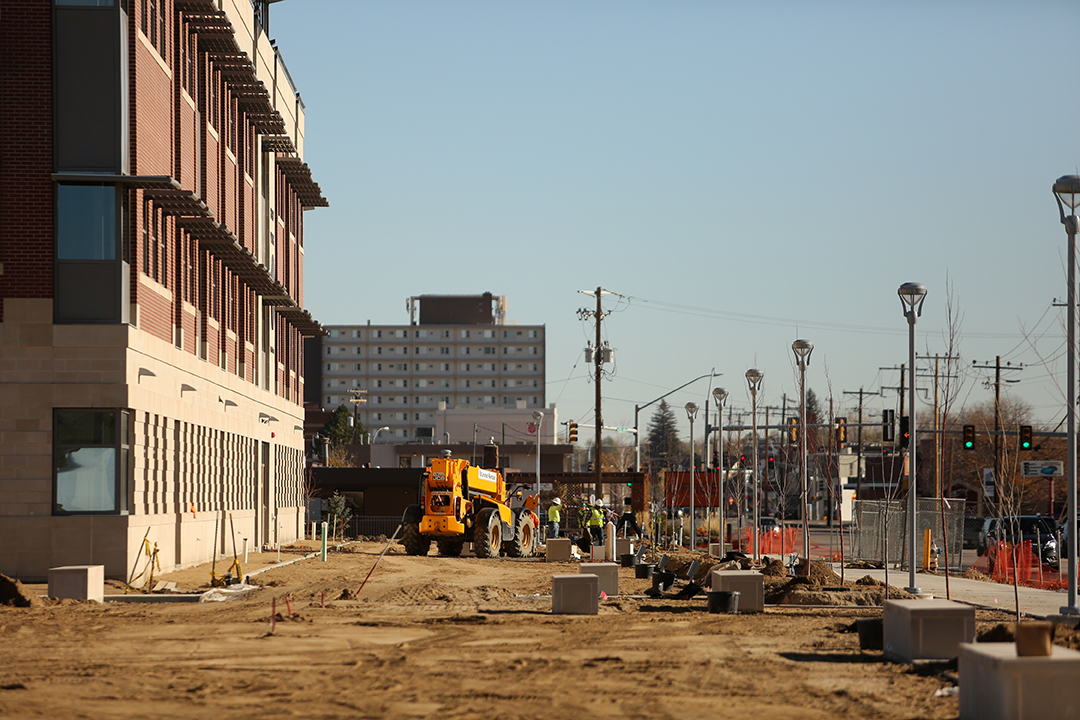 "Inside they're just working on some finishes; the outside work has always been the critical path on the project, so what you've been seeing — the work going on outside — has been what's driving the project's schedule."
"We had just two summers to get all of the site work done, and it's a huge site," he said.
Most of the remaining exterior work on site involves building and street signage, landscaping, and gutter and drainage work, he said.
The Rails to Trails path, which was previously interrupted in the area, is now incorporated into the landscape design.
"The Plate River Trails is pleased with how the Rail Trail flows into the new office site," said PRT executive director Angela Emory in a message to Oil City News. "We kept track of the plans and progress and expressed our support for what you see now."
"A lot of people might drive by and say 'wow, look, they're done,' but we still have a lot of work going on inside and there's still inspection stuff that has to happen," said Murtha.
---
A previous version of this story had the wrong address for the current State Office facility, which is on Center and Midwest. The story has been corrected.