CASPER, Wyo. – As the youngest daughter of busy restauranteurs, Abigail Childs spent a lot of time inside the family restaurant.
She has memories of being home sick from school, sleeping in the office while her parents worked. She started helping with the family business around age 12.
"I grew up in this restaurant," she said on a recent morning, sitting inside an empty La Cocina dining room before opening for the day. "It is like my second home."
The "second home" was her first home when it came to family Thanksgivings.
Her parents, Jim and Andrea Childs, opened La Cocina, which literally means "The Kitchen," in the mid-'90s serving Mexican food right out of a small kitchen in a Mills bar.
Soon they bought an old BBQ joint across the street and established a restaurant. In 2001, they purchased a building in North Casper, which is now Little House of Burgers. They moved to their current location at 321 E. E St. in 2012.
Thankful for Casper's support, Jim and Andrea decided to start serving free community Thanksgiving meals in 2001, the year of their North Casper move.
Abigail was a 1-year-old baby at the time, so for her, the family Thanksgiving was always spent at their restaurant.
"It just became a tradition," she said. "After we served the guests, we'd have our own Thanksgiving feast and a lot of people would stay."
"I just remember my mom and my brother talking to people who had no place to go," she said. "They can come here and it's warm and the food's good, everyone's so nice. It's just the best feeling."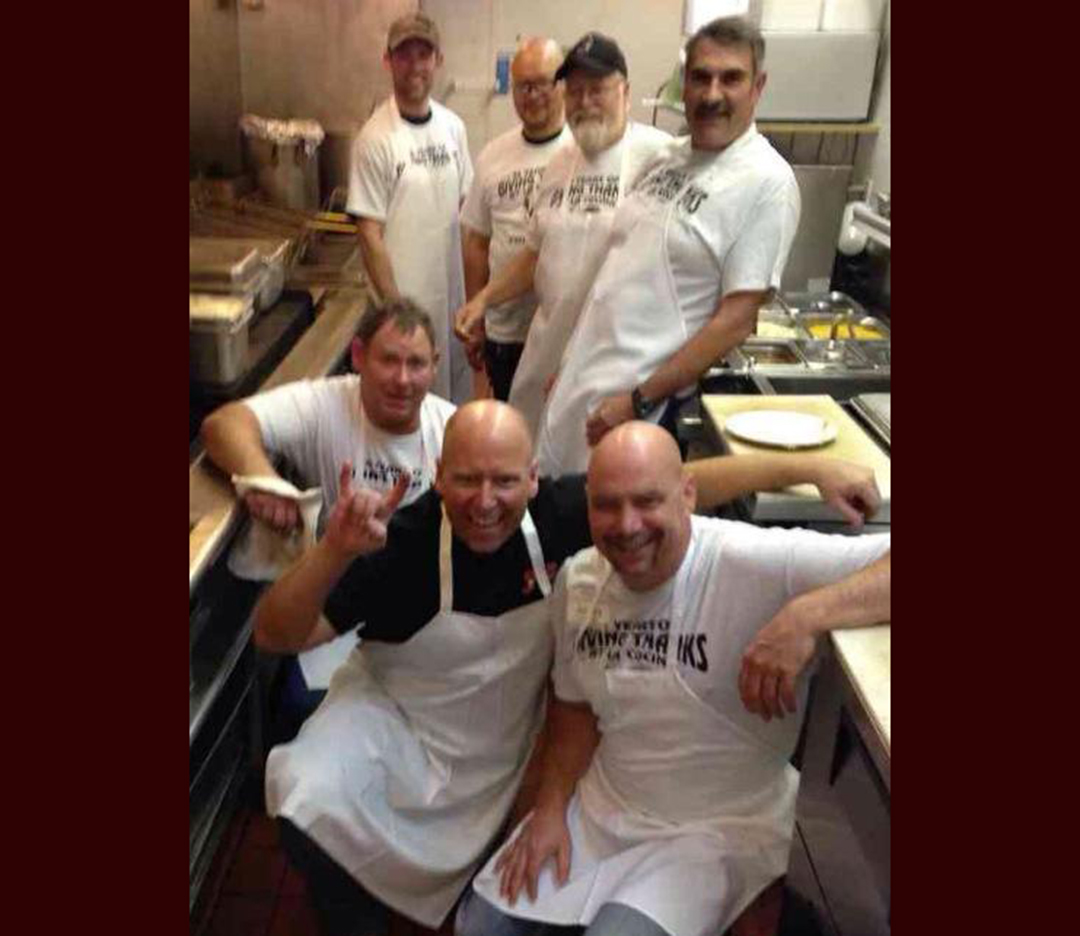 For her father, Jim, childhood Thanksgivings weren't nearly so warm.
As a kid, Jim lived in California with his mother. The two had a difficult relationship, he said.
"She sought religion, so she changed churches all the time, and she was always dragging me to singles groups."
"For Christmas I'd come here to be with my dad and grandparents at their house, but for Thanksgiving, the start of the holiday season, I was always at some stranger's house."
Although Jim never experienced a happy family Thanksgiving at home, he and Andrea eventually decided their children deserved one, so they stopped serving community meals at the restaurant.
Jim says they spent the holidays at home or in Torrington with her mom's family, where Abigail got to experience Mexican-American Thanksgivings.
The children eventually moved on, including Abigail, who finished her degree in political science at the University of Wyoming this year. While deciding on her next life step, she's returned to the family restaurant and helps manage staff, among other things.
While she appreciated her parents' intent with their Thanksgiving decision, she still deeply missed her childhood tradition.
It's with her urging, and her hands-on help, that the Childs have decided to revive the community feast this year. She's now leading the charge, in part by organizing a new base of volunteers to help on the big day.
Jim says during their first Thanksgiving he served 92 dinners. This year they plan to serve 660. It's a traditional house-made turkey and mashed potato feast, using supplies he's ordered from his usual rep, he says.
Jim's excitement is impossible to hide as he describes the Thanksgiving recipes and techniques.
"It's a Martha Stewart recipe with garlic, rosemary, butter and broth," he says. "I use two electric knives and I cut them until I can't hold onto that knife, then I use the other one and keep going."
Abigail says the staff gets the day off, so she's looking for volunteers and will take monetary donations to help cover some of the food costs.
Meals are served from 11 a.m. to 2 p.m., but volunteers should show up from 9 a.m. to 3 p.m., she said. Windy City Delivery will also volunteer time to deliver meals as well.
Jim talks openly about his struggles with addiction over the years, as well as finally reaching sobriety.
"All that happened while running this place and working, and restaurants are stressful," he said, "but we got through that, our family got through that."
"So we have a lot to be thankful for."
He's also thankful his youngest daughter, who grew up in her parent's restaurant and has rebooted their real family Thanksgiving tradition.
"She's gonna change the world," he said.
---
La Cocina is located at 321 East E Street. Free Thanksgiving meals will be served from 11 a.m. to 2 p.m. Anyone wanting to volunteer can call 307-439-5795.