CASPER, Wyo. — Over 200 vendors are set up this weekend at what is billed as the "largest craft fair in Wyoming." It's the 30th annual Community Recreation Foundation event, according to Joy Lammers of the Casper Recreation Division.
The craft fair continues Saturday from 9:00 a.m. – 4:00 p.m.
Proceeds from the $3 admission go to scholarship opportunities for seniors children, and families for access to facilities and classes through the city's rec division.
There are also vendor gift bags for raffles, which go to next year's operational costs.
There's something for everyone, including the men, Lammers said: "It's not just knitting and sewing."
An example would be Ron Roemmich's metal re-creations of the vehicles that populate the oil patch, which he started building after retiring from the rigs. His wife Steph said it keeps him occupied and out of the kitchen.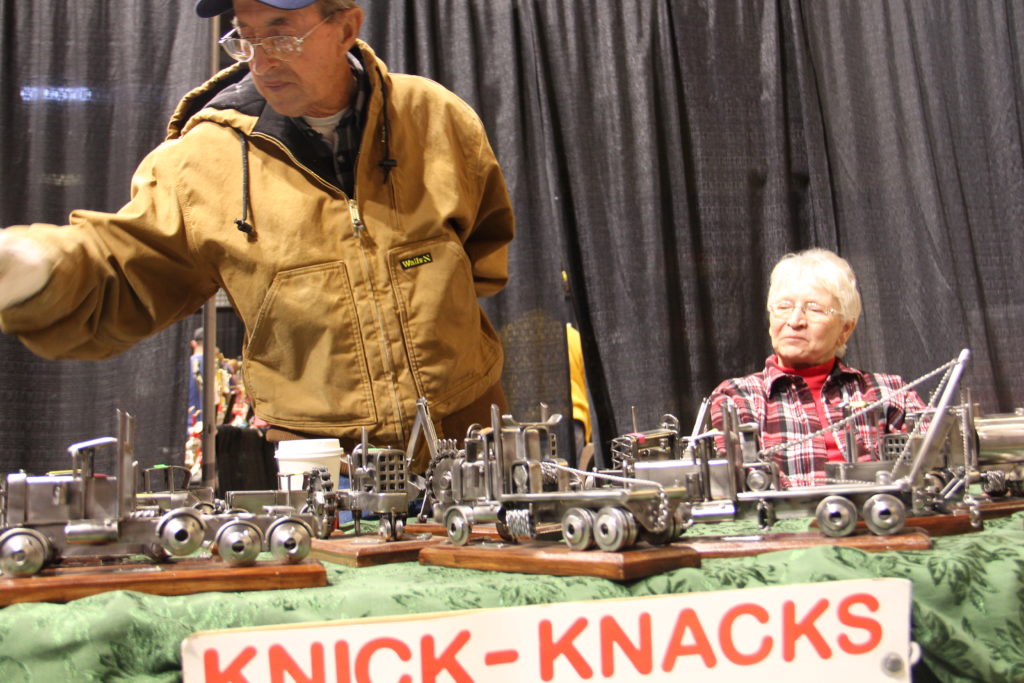 Lammers said the craft food items are popular choices and her favorite part of the craft fair. There's fudge, peanut brittle, cheesecake, flavored peanut butter, bread, and local honey infused with spices.
There's also plenty of apparel, decorations, and functional hand-sewn tote bags for people to pick up to begin crossing people off their holiday shopping list. Some came up with that intention, but ended up finding things for themselves.
Casper mother-and-daughter team Heather and Saybin Corra are avowed lovers of "the weird," and their concrete planters fashioned into skulls and coffins are evidence of this.
It was Heather's husband who suggested they might sell more of the vessels if they came filled with plants. Naturally, the brain cactus fit the bill.
"Succulents love concrete," Heather said.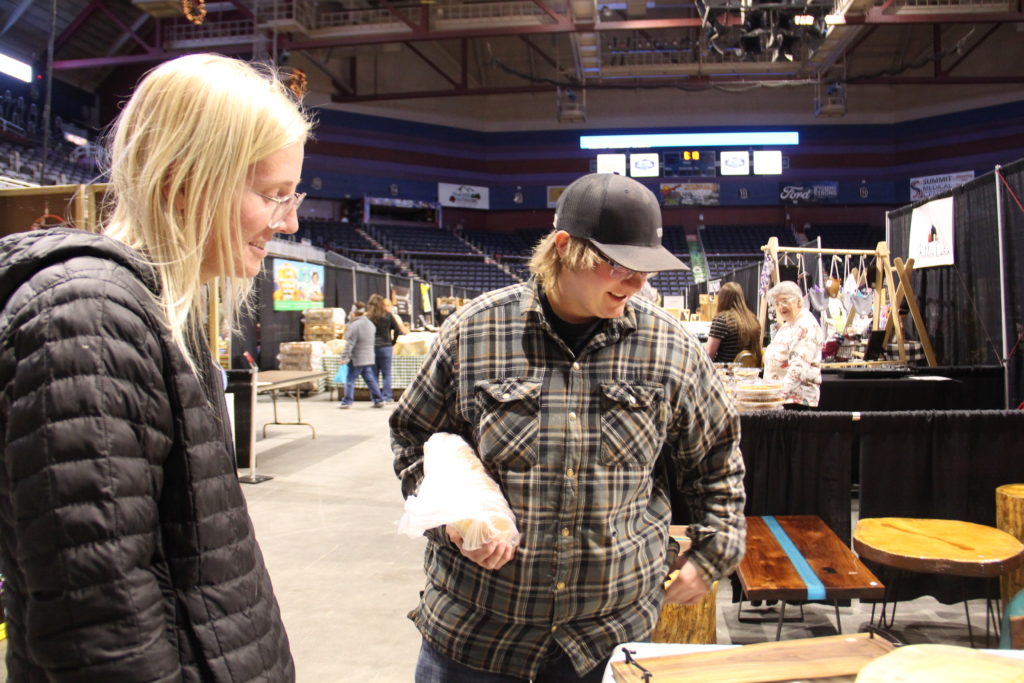 Other items available include pottery, wood-turned items, tole painting, candles, gem stones, hand-sewn items, essential oils, jewelry, crochet and knit items, baked goods, candy and even items from a few home-based businesses such as Scentsy and Discovery Toys.