CASPER, Wyo. — The Up in Arms Gun Show, established over 30 years ago and traveling throughout Wyoming, Montana, and Idaho, returned to Casper this weekend at the Fairgrounds amid a second year of booming sales nationally.
All disciplines of gun enthusiasts were represented, said Sheridan-based vendor Brant Hilman: hunters, collectors, target shooters, and those investing in personal defense.
Hilman and some other vendors said they'd even seen more people taking up hunting as part of an effort to control their nutrition and not have to rely on the industrial food supply.
Some, like Miles, were there to browse collectibles like WWII-era Mosin-Nougats and Mausers.
Some were there to get specialty items that aren't manufactured extensively due to lower demand and aren't readily available at retail outlets. Mike and his friend Boone were there for primers, casings, propellent, and dies for assembling cartridges. They bought some primers from Casper-based vendor Brad Shirley. When Shirley put more primers on the table to replace the ones he'd sold, Mike said, "You got more?"
According to a joint university public policy study released in February, gun sales boomed by 60% in 2020 over the previous year, with about a quarter of the sales going to new buyers.
That checked out among vendors.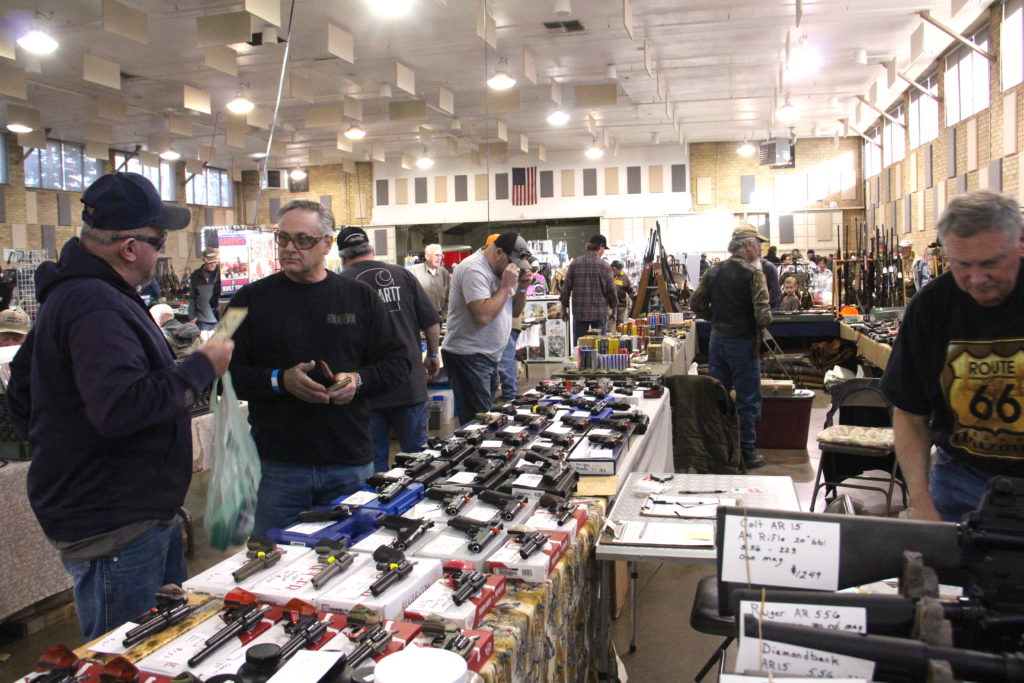 "Firearm sales are definitely up for the last year and a half, two years," said Shirley. "For whatever reason, the pandemic increased sales. Shirley added that he was skeptical that mere stimulus checks could account for it.
He said he's seen more first-time buyers from across age groups and the political spectrum, and has seen more female buyers.
Shirley also noted that bigger city transplants to Wyoming are buying guns as they assimilate into hunting culture — "Whether they are successful or not is somewhat irrelevant."
The joint university report, using data from the background check submissions through the FBI to approximate sales, confirmed that there had been a spike in March of 2020 at the beginning of the COVID-19 pandemic, and again in June at the height of the nationwide protests spurred by the killing of George Floyd by police in Minneapolis.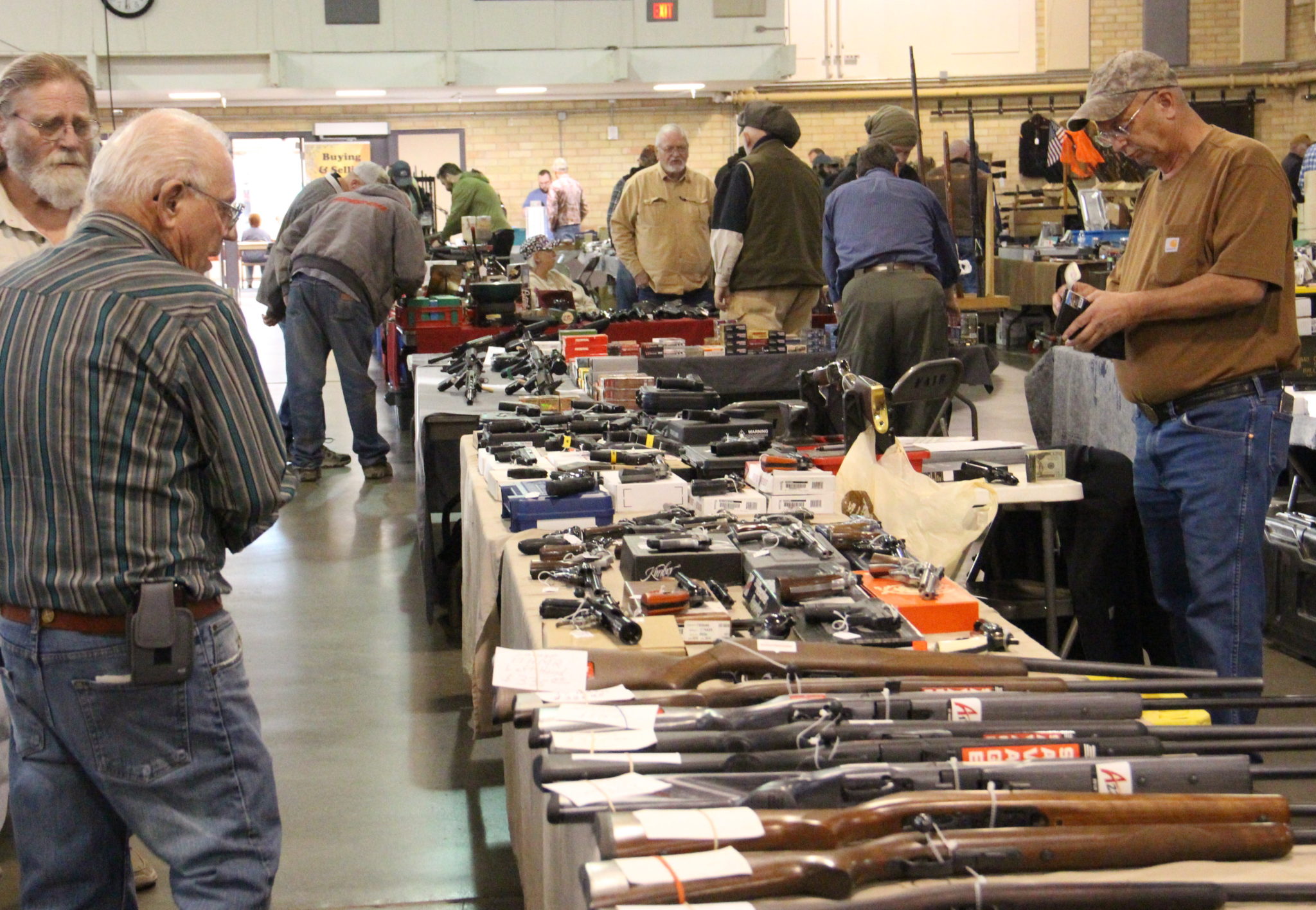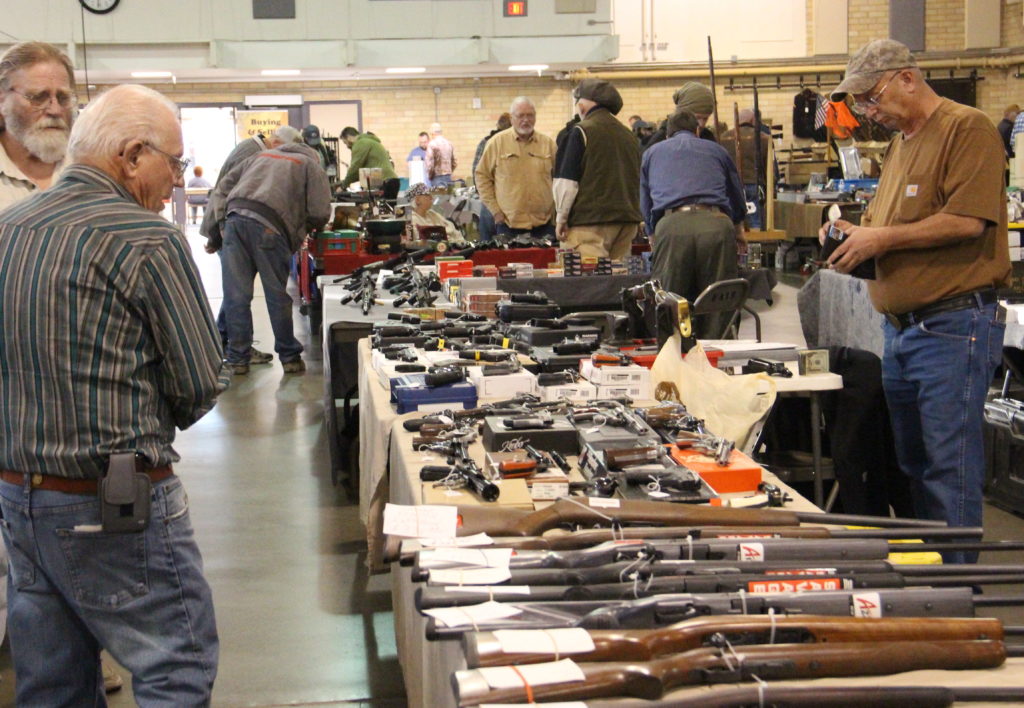 70% of buyers cited protection against crime as one of their reasons for purchasing a firearm.
"I would say there's a lot of people that don't feel that safe," Shirley said.
Whereas gun ownership has long been part the Wyoming culture, the trend in new gun ownership is even more pronounced to Jesse Rodriguez, who operates his business in Loveland, Colorado.
Rodriguez and Shirley agreed that's in the consistent demand has driven the prices of guns and ammunition up, with estimates between 15% and 30%
Supply chain issues have also had a bearing on manufacturers and prices, both of guns and accessories.
Lisa Slight, who runs the show for her father out of of Twin Falls, Idaho, sells shoulder and hip holsters made out of corder leather. "I'm having a heck of a time getting them in."