CASPER, Wyo. — The Boys & Girls Clubs of Central Wyoming said in a press release Wednesday that "hundreds of families" are receiving support through its annual "Club Christmas" tradition.
"This event is my favorite time of the year because we are able to help keep the magic and love of Christmas alive for children in our community in a way that enables parents to enjoy the season with integrity," Club Christmas Coordinator Nicole Arner said in the announcement.
The event, which is supported by donations from individuals and organizations in the community, allows Club families to shop for gifts for their children. Families "shopped for stocking stuffers and gifts for their children" on Monday night.
"A public event is taking place on Wednesday, December 22 at the Boys & Girls Clubs of Central Wyoming," the announcement adds. "Families select gifts according to their children's ages and wish lists."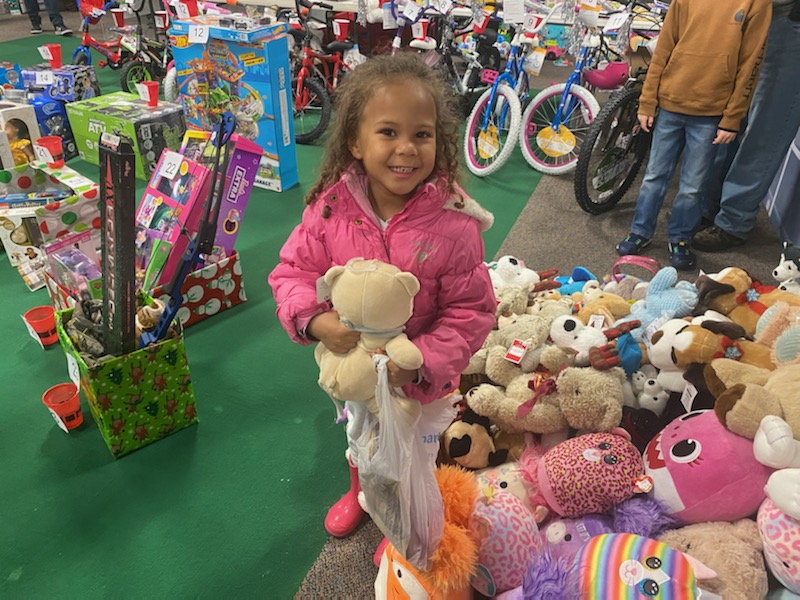 The BGCCW press release adds the following:
Some of the hundreds of families helped by generous community donations include:

• A mother and her two daughters who became homeless after leaving an abusive relationship.

• A widowed mother of four, who is trying her best to meet her children's basic needs. 

• A grandparent who is raising her grandchildren and in need of extra help as she is seeking employment. 

• A disabled mom with cerebral palsy, who has two children.

• An 18-year old mom who has a toddler and is expecting a baby girl in March 2022.

• One teen who has had three brain tumors this past year. A fourth is growing, and the teen is undergoing chemotherapy. 

BGCCW
The BGCCW adds the following in regard to those who donated to the event:
Christmas giving is made possible through generous community donations. Partners and supporters include: Stuff the Van, Operation Homefront through the Dollar Tree, Townsquare Media, Wyoming Hunger Initiative, Wyoming Food for Thought Project, PrairieWifeinHeels.com, Shawn DJ-Nyke Jackson, Donovan Short, Nicole Arner, Jay Butler, Wild Pony Coffee Co., Grey Reef Ranch, French Creek Designs, Hotsy Cleaning Systems, Casper Oilers Hockey, First Interstate Bank, Jonah Bank of Wyoming, Greiner Ford of Casper, and many other generous individuals.

The Boys & Girls Clubs of Central Wyoming wishes to thank all those whose Christmas spirit provided gifts for families in need.

BGCCW