CASPER, Wyo. – Ryan Pierson has lost a lot in his 43 years.
Originally from Indianapolis, Indiana, most of his family members are now gone.
"My mom, my dad, my grandma," he reflects.
The most painful, perhaps, is losing his daughter to a drunk driver in 2010. His life spiraled uncontrollably after that until he eventually became homeless.
"I've struggled with alcoholism and addictions, and I'm just trying to change my life and come to know the Lord," he said.
Pierson was among some 200 people enjoying an early Christmas meal on Thursday at the Wyoming Rescue Mission, all served up restaurant-style by volunteers and staff. It's part of a holiday-long feast the mission provides for homeless and financially insecure people in Casper.
"We anticipate between now and the weekend, we'll serve well over 700 meals," said the mission's executive director Brad Hopkins.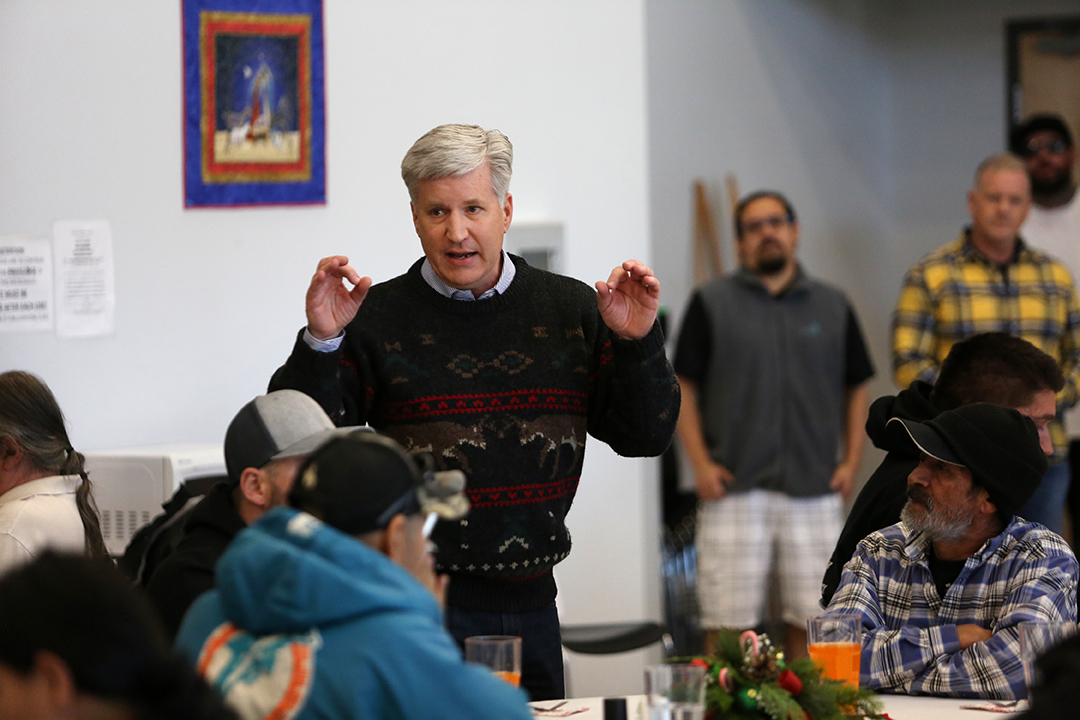 About 125 people are currently staying in the rescue mission's housing, said Hopkins. The number fluctuates depending on weather, and with unusually mild temperatures this season he's seen fewer people staying in the mission this week. However, the need for food and housing are still rising.
"The immediate impact we've seen is a spike in evictions after the moratoriums on evictions stopped," he said. The mission has seen more people struggling with mental health and addictions since the pandemic started as well.
On Thursday, the mission aimed to set aside those troubles at least for a moment or two, giving residents and community members the chance to enjoy a homestyle turkey dinner with all of the usual sides.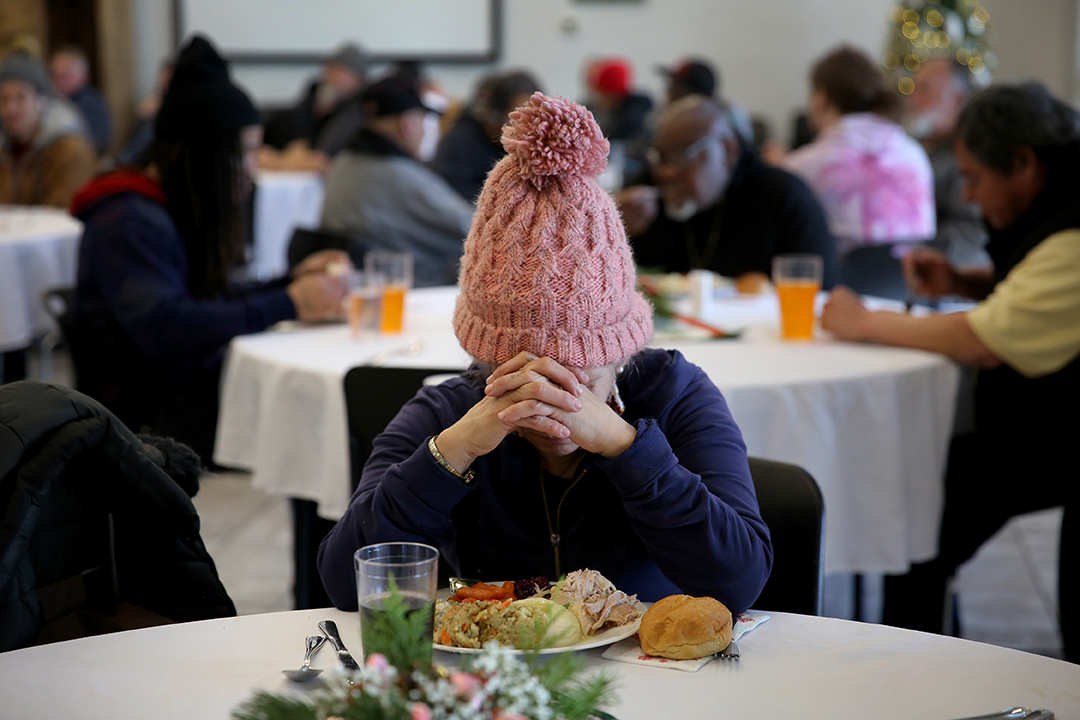 Teresa Gonzalez, 53, says she was homeless for nearly eight years before finding her way to the Casper mission recently.
"I was living in Denver on the streets," she said, another victim of Denver's skyrocketing housing prices. "I've been in blizzards, I've seen everything, and God kept me safe and warm with His breath."
"The shelter here is great," she said. "They worked with me and I've got my place already."
Pierson says he started attending Casper College earlier this year to work on his GED courses.
"This place is a blessing," he said. "I'd probably be dead in a ditch somewhere if this place wasn't here."
The mission will serve a prime rib dinner on Christmas Day, said Hopkins. While most of the people at the holiday feasts are residents, up to 30 non-residents who are food insecure often come in.
"We'll take care of what they need for food," he said. "A nice, hot meal."