CASPER, Wyo. — As the year comes to a close, we're looking for ways to celebrate New Year's Eve. Maybe you have plans with your friends and your family, but if not, here are a few suggestions that will ensure that you come into 2022 with best your best foot forward.
Of course, I wasn't able to round up all the parties being put on, so if you have more that you would like to share, please add them to our Calendar of events! It's completely free and easy to use; I'll even add the link for you here!
Racca's Pizzeria Napoletana is hosting a '90s-themed party. Join them for dinner, drinks and LOTS of dancing as they go BACK, BACK, BACK in time to bring you into 2022! Tickets include Open Bar, Italian Feast with their signature Prime Rib, DJ, Photo Booth and Midnight Toast. This fun event will kick off at 7:30 p.m. and lead us into the new year. If you don't already have plans to celebrate the beginning of the new year, I hope to see you there.  
Pre-Sale only — no tickets will be sold at the door. This event sells out — don't wait to get your tickets!
$99 Adult w/ alcohol
$60 No alcohol
Dress: Totally '90s!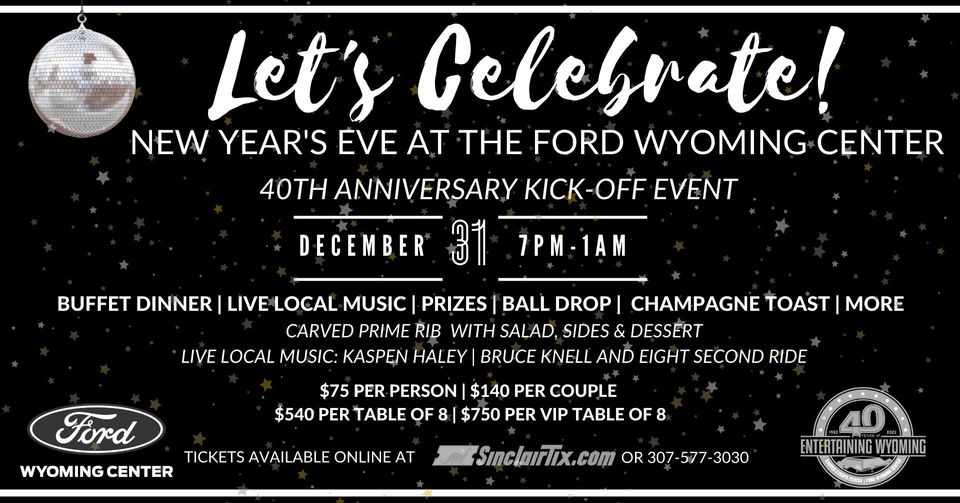 Celebrate New Year's Eve at the Ford Wyoming Center on Friday, December 31. Doors open at 7:00 p.m.; dinner will be held at 7:30 p.m. This is our 40th Anniversary kick-off Event. The evening's activities will include a prime rib buffet dinner, dancing to live music by Kaspen Haley and by Bruce Knell and Eight Second Ride, guided tours of the Ford Wyoming Center, a photo booth, presentation of the 2022 Big Ticket Award winner, giveaways, venue 40th Anniversary displays (photos, posters, and tickets), a ball and balloon drop at midnight, and a champagne toast at midnight.
It's sure to be a night to remember! Join all your Casper friends and artists for the party to end and begin a year!
Get your tickets and more details here!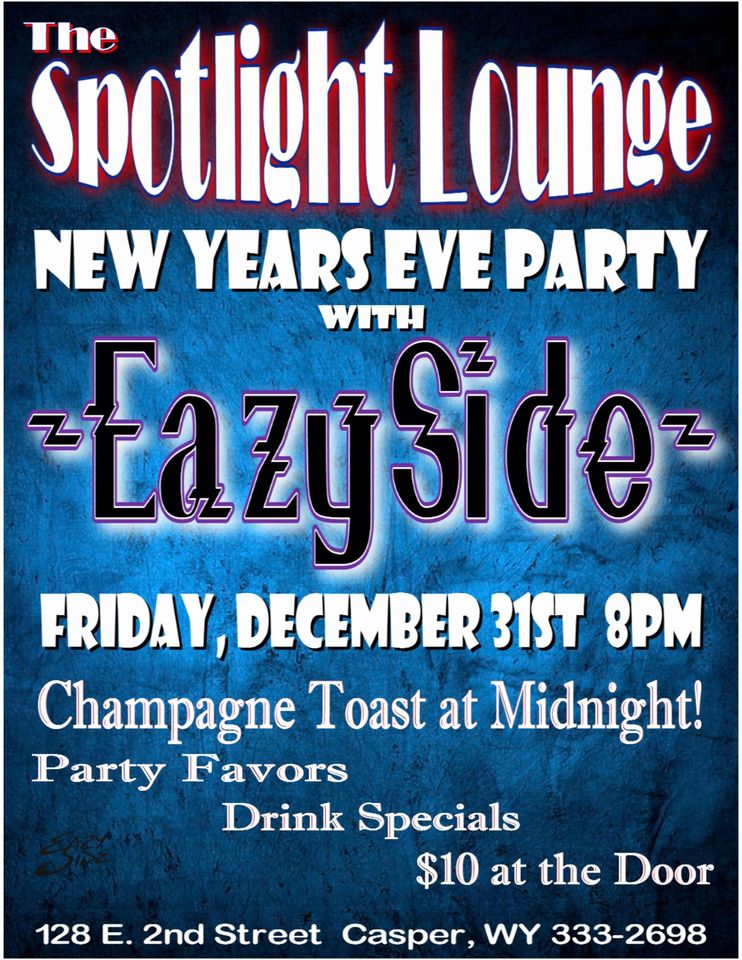 Ring in the New Year at The Spotlight Lounge with your favorite local band EazySide! Dance the night away with bumpin' grooves and ring in the new year with a champagne toast at midnight! Party favors provided and great food on the menu! $10.00 at the door. See you there!
These are just a couple of examples of parties you can attend this weekend. Make sure you are having fun as you go into the new year!