Hey there!
It's chilly outside and we're all hoping for a snow day! Of course, in Wyoming, there's not quite enough snow for that yet, but it's fun to dream. However, it is enough snow to make the roads slippery, so drive safe out there today!

Check out what the Breeze blew in today: see the story about the new mayor of Casper, read about how Natrona County is working on making Casper a filmmaking destination, and check out the story on the owl that was saved by the Utah Highway Patrol!

Casper is expecting a high of 16°F today but it will drop to -5°F later in the day with snow this morning transitioning into more snow showers this afternoon. That Breeze is coming from the NNE at 15 to 25 mph. We are under a winter weather advisory, with 1 to 3 inches accumulating.
Oh! Make sure you subscribe to get this bright and breezy newsletter sent right to your inbox. Click HERE.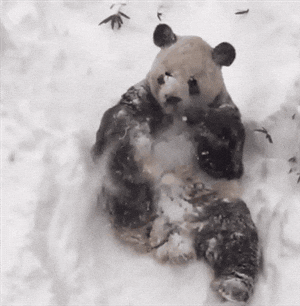 Daily Update
New year, new mayor!
Casper City Council member Ray Pacheco was sworn in as the city's new mayor during the council's first meeting of 2022. The new vice mayor is Steve Freel. Let's hear it for our new leaders!
Casper Films?
On Tuesday, the Natrona County Commission approved a resolution in support of Visit Casper's new office promoting the production of film, commercials, and other visual media in the county. They aim to showcase Natrona County as a filmmaking destination.
Owl Miracle!
Corporal Kris Cope of the Utah Highway Patrol found an owl after it had been hit by a truck on Interstate 215 on Saturday. He rescued the owl, named it "Owlpacino" and cared for it through the night.
Breezy Job Listings:
NEW! – Medical Transcriptionist
Casper Medical Imagining and Outpatient Radiology is looking for a full-time Medical Transcriptionist who will be responsible for editing dictations from radiologists to ensure accuracy of radiology reports, compiling clinical data from technologists to make radiology reports, and working closely with the Medical Records Department to ensure all reports are sent out to referring physicians.
NEW! – MRI Technologist
Casper Medical Imagining and Outpatient Radiology is looking for a full-time MRI Technologist who provides high-quality exams in a caring environment to assist in the diagnosis of the patient, ensuring the safety of patients prior to and during the exam.
Crime Reporter
Looks like we are hiring! Do you have what it takes to be a crime reporter? Oil City News is looking for a bight individual who creates content on a daily basis, proactively following cases from initial arrest through trial and sentencing. You'll also cover breaking news, community events and other announcements as time allows. Come join the team!
Director of Casper Municipal Band
Casper Municipal Band is looking for a full-time director. Are you interested in music and making this a full-time career? This might be the perfect time for you take control of your career! Call (307) 258-9347 to apply!
Site Manager
Rocky Mountain Car Wash is looking for a full-time Site Manager who is expected to build and lead a team of customer service attendants, maintain equipment, and ensure customers have a high-quality experience. Pay starts at $16.
Check out MORE job listings (and find out how you can have your job openings posted) on Oil City's job board here!
What to do in the Oil City? Community Calendar
See the latest Breezy events happening this week in our personally curated community calendar! This week, we've got a bunch of fun activities as well as ideas to start the new year off right! Check out those events in our Breeze right here!
You can also submit your own events on our calendar. See the link here!
Make sure you click HERE to subscribe and get this bright and breezy newsletter sent right to your inbox!
Who else is wishing for a snow day?
Best,
Tayler