CASPER, Wyo. — Sunshine and light breezes Saturday made for fair skating weather at David Street Station for the Princess and Superhero Skate.
Captain America, Superwoman, Belle, Mulan, and Elsa (courtesy of Dream Upon A Princess) lent helping hands as children ventured out onto the ice, some without the help of sliding walkers for the first time.
Captain America (alter ego of local celebrated vocalist Matt Stairs) said even the superheroes are prone to the occasional fall; a fair lesson for the aspiring youngsters. He was also asked several times about the whereabouts of Spider-Man: "He's off in New York, fighting crime."
Characters from Dream Upon A Princess crew are (naturally) well-versed in the fantasy realms they come from. "I've never been asked a question I couldn't answer," said Mulan.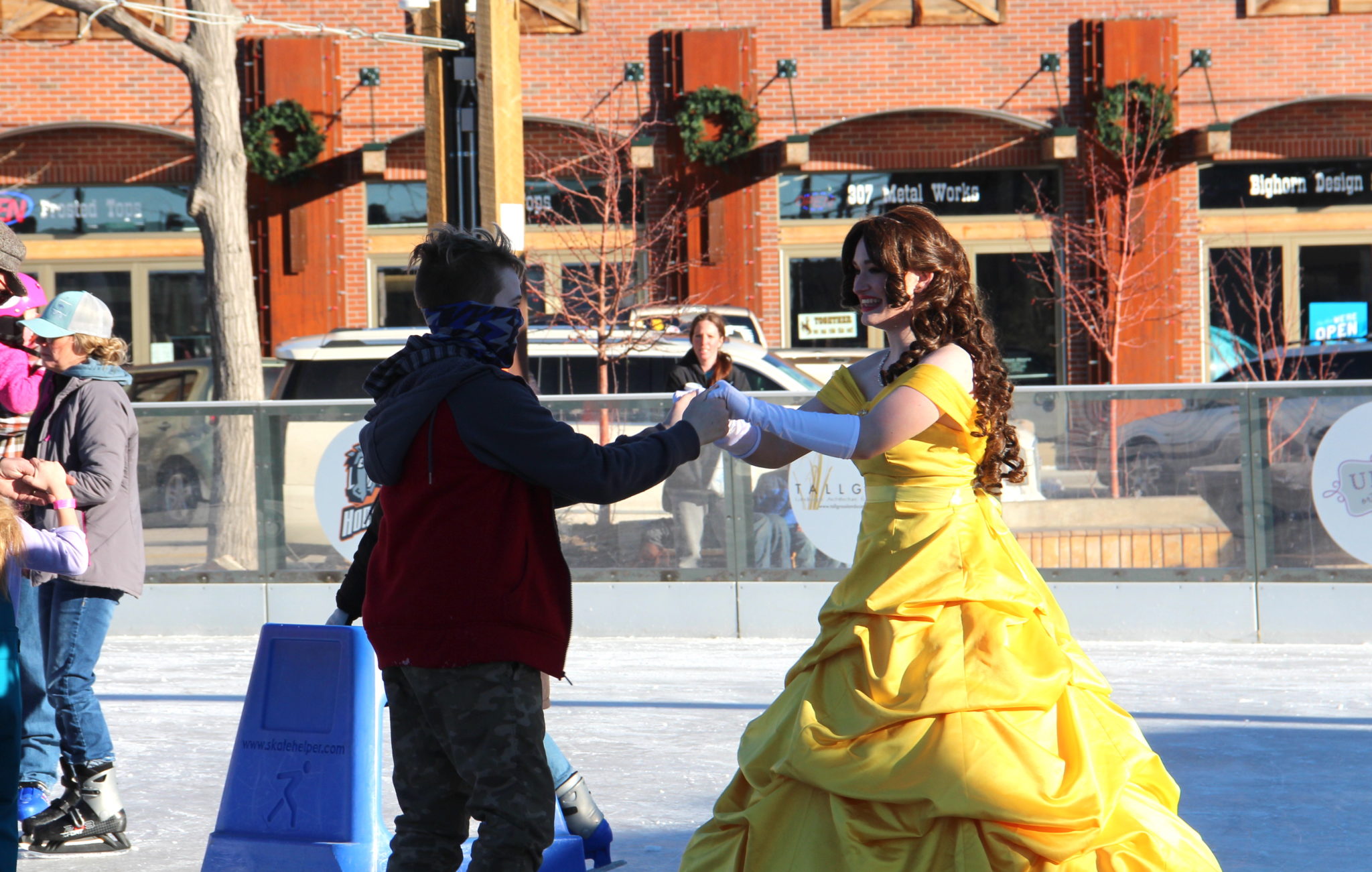 Parents will be happy to know that many of the children are no less enamored with the everyday heroics of their family members than they are with the feats of their favorite fantasy characters.
"I asked one girl," said Superwoman, "And she said her favorite superhero was her mom."