Howdy,
I'm sure we've all heard the Katy Perry song "Firework," but if you haven't I encourage you to look it up. As I woke up this morning, I had this song from 2010 stuck in my head. Not sure how that happens, but it is some great encouragement for today! "Baby, you're a firework; go and show them what you're worth!"

Check out what the Breeze blew in for today: see the story about helping the homeless, read about the free glow skate coming to David Street Station, and check out the story on the new girl scout cookies coming to Wyoming! Check out the featured article on why Casper is the best place to live in Wyoming!

Casper is expecting a high of 45°F today with a windy mix of clouds and sun. That Breeze is coming from the SW at 20 mph to 30 mph and occasional gusts gust up to 40 mph.
Oh! Make sure you subscribe to get this bright and breezy newsletter sent right to your inbox. Click HERE.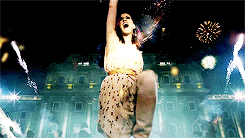 Daily Update
Helping the Homeless!
The nonprofit Casper Housing Authority CARES is seeking volunteers and items to be given away during its annual event connecting homeless citizens to needed services. Why not give a little time or a little something to help make this a success?
Free Glow Skate!
David Street Station is offering "Glow Skate" at its outdoor ice rink in downtown Casper before closing for the season next week. They are going out in style and offering it for free. Don't miss your last chance to skate downtown this season!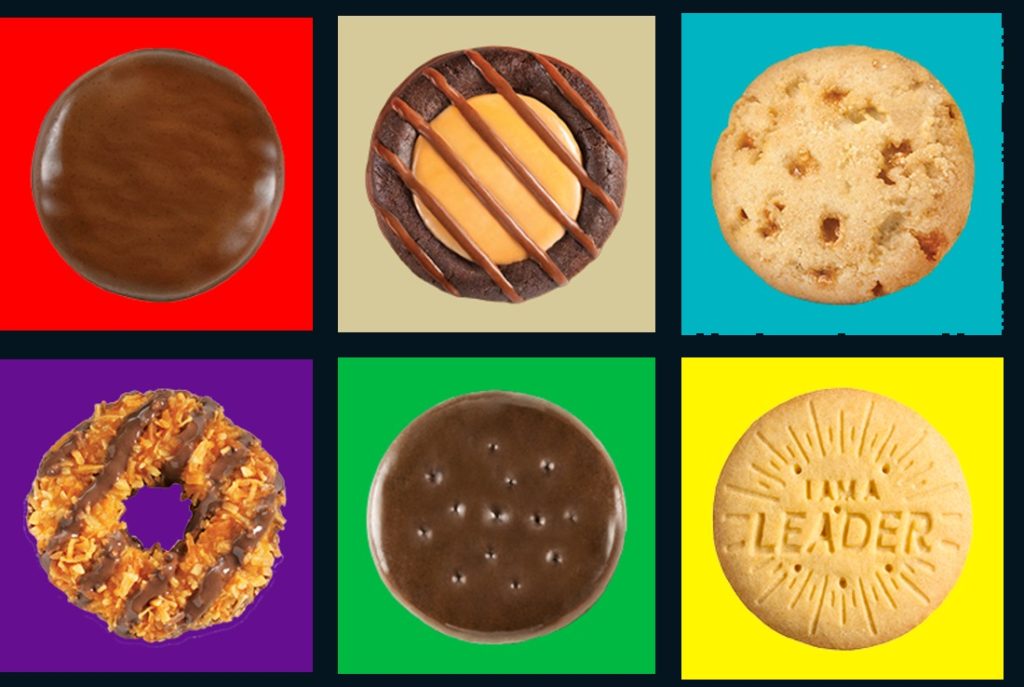 New Cookie Alert!
Girl Scout Cookie season, with a new brownie-inspired variety, is coming in three weeks. The new Adventurefuls brownie cookie has "caramel-flavored crème and a hint of sea salt." I can't wait to eat all these cookies… I mean help support the girl scouts!
Featured Article: Why Casper is the best town in Wyoming!
How Casper compares?
Many of us from Wyoming have moved from place to place, living in all different cities and towns throughout our Cowboy State. Some of us have lived in Casper our whole lives and don't ever plan to leave. No matter which path brought you to Casper, Wyoming, we are glad you are here in the Breezy City. I have personally only lived in four towns: Casper, Laramie, a little in Cheyenne, and Sheridan. So, I can only speak for my experiences, but I think Casper is superior to them all! 
What don't we have?
I mean seriously Casper has a river, a mountain, a waterfall, and lakes nearby. Boy, if you were looking for the perfect playground, Casper is it — not to mention we have that small city feel while still being a big city!
What actually makes us special?
If you want to know what actually makes Casper, it's the people! You all take care of each other and you are friendly no matter what! We all have to put up with the Breeze here in Casper, but the best part about it is doing it with our fellow Casperites! I couldn't ask for a better place to be in Wyoming!
Breezy Job Listings:
COVID Responder I and II
Casper Natrona County Health Department is looking for a Full-time COVID Responder I and II who will performs supportive tasks for the public health response to COVID-19. Responsibilities include calling individuals who have been quarantined or isolated, answering general public questions, assisting in COVID-19 testing, scheduling patients, updating and logging information, data entry, and more.
Public Health Preparedness Specialist
Casper Natrona County Health Department is looking for a Full-time Public Health Preparedness Specialist who will perform those duties assigned including maintaining appropriate documentation of activities, responding to various emergencies, teaching cardio pulmonary resuscitation classes and assisting in planning, training and implementing the emergency operations plan and exercises.
Medical Transcriptionist
Casper Medical Imagining and Outpatient Radiology is looking for a full-time Medical Transcriptionist who will be responsible for editing dictations from radiologists to ensure accuracy of radiology reports, compiling clinical data from technologists to make radiology reports, and working closely with the Medical Records Department to ensure all reports are sent out to referring physicians.
MRI Technologist
Casper Medical Imagining and Outpatient Radiology is looking for a full-time MRI Technologist who provides high-quality exams in a caring environment to assist in the diagnosis of the patient, ensuring the safety of patients prior to and during the exam.
Crime Reporter
Looks like we are hiring! Do you have what it takes to be a crime reporter? Oil City News is looking for a bight individual who creates content on a daily basis, proactively following cases from initial arrest through trial and sentencing. You'll also cover breaking news, community events and other announcements as time allows. Come join the team!
What to do in the Oil City? Community Calendar
See the latest Breezy events happening this week in our personally curated community calendar! This week, we've got a bunch of fun activities as well as ideas to keep you motivated throughout the week! Check out those events in our Breeze right here!
You can also submit your own events on our calendar. See the link here!
Make sure you click HERE to subscribe and get this bright and breezy newsletter sent right to your inbox!
"Baby, you're a firework!"
Best from the Breeze,
Tayler