CASPER, Wyo. — Hundreds of yellow boxes containing decades of visual Casper history are crammed into rows of file cabinets at the Casper College Western History Center.
It might be impossible to ever know exactly what's all in there. There are a lot of prints, but there are far more unprinted film negatives with nothing but rough dates on the boxes to give a clue of context.
The pictures, perhaps hundreds of thousands of them, were all taken by one man: Chuck Morrison.
For more than two decades — between 1947 and 1972 — Chuck Morrison's byline was seen under countless images published in the Casper Tribune-Herald, Casper Morning Star and their successor, the Casper Star-Tribune.
Morrison's interests ranged far beyond newspaper photography. He also wrote and photographed outdoor columns, was an avid skier and an obsessive collector of Casper history, and held public office. After leaving the Star-Tribune, he started Chuck Morrison Photography. The letterhead on his business correspondence says "Master Photographer, Antique & Estate Appraiser, Historian, Archaeologist, Casper Historical Society, Legislative Consultant." He also worked at the U.S. Postal Service from 1977 through retirement in 1990.
Charles M. "Chuck" Morrison was born Sept. 9, 1924 in Casper. His father, Angus Morrison, was born in Stornoway, Isle of Lewis, Scotland. Angus immigrated to Montana in 1915 and established a ranch there "during the free land days," according to his obituary. He became a U.S. citizen in 1918 before joining the U.S. Army and serving in WWI.
He married Chuck's mom, Isabel Jane Mathieson, who was also from Scotland. The couple moved to Casper in 1920, where Angus worked for the Midwest Refining Company and then the Natrona County School District.
When he was young, Chuck and his family lived in a section of the old Washington School on First and Durbin, where his father worked as a full-time caretaker. He went to school there, then Natrona County High School, where he graduated. He joined the U.S. Army and served in WWII. He attended Casper College after the war before taking work at the Casper Morning-Star.
Chuck was only 66 when he died in 1991. His niece, Robyn Morrison, was young and has only fleeting memories of her uncle.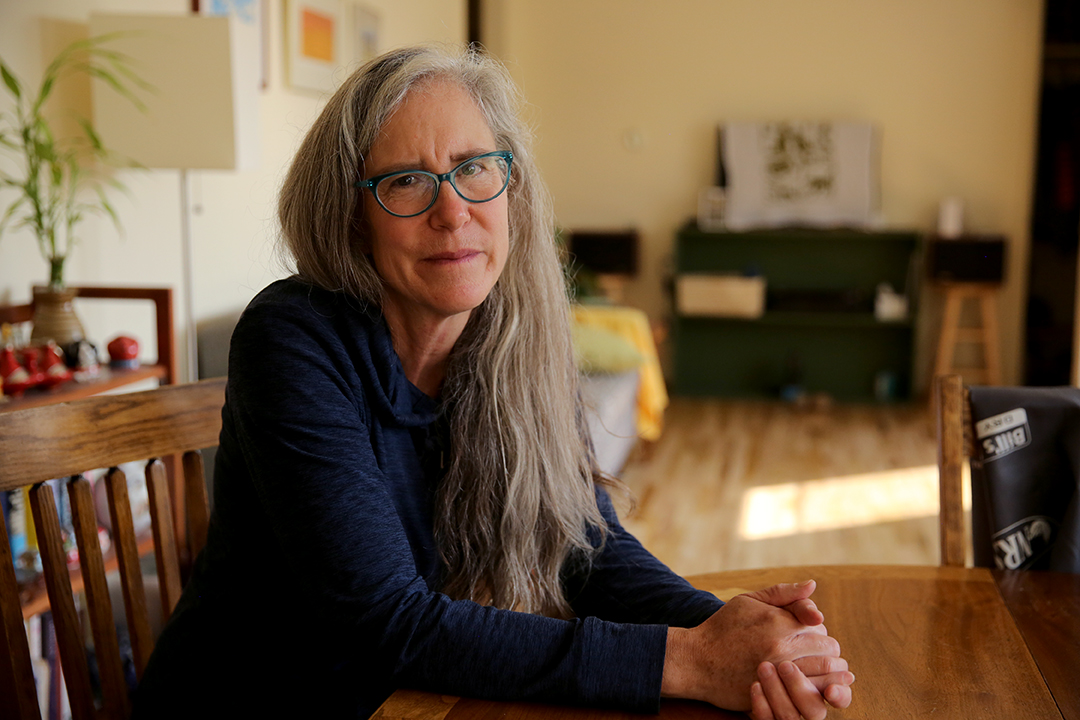 "He had a photo studio, I think on First and Wolcott," said Robyn. "He did portraits of me a couple of times."
"He was very kind," she recalls. "He was kind and outgoing."
Robyn and her husband Greg recently moved back to Casper after living in Colorado for a time. They now live in Chuck's old house, which stayed in the family and served as a rental.
After Chuck died, the family had to decide what to do with an immense amount of papers, photos and other historical items Chuck had collected through the years that filled the house.
"He didn't have a family, so my dad ended up with the house," said Robyn. "There was a lot of stuff in this house, an amazing amount of stuff."
While many of the items were auctioned off or given away, the letters, documents and — most importantly — photographs were given to the Western History Center at Casper College.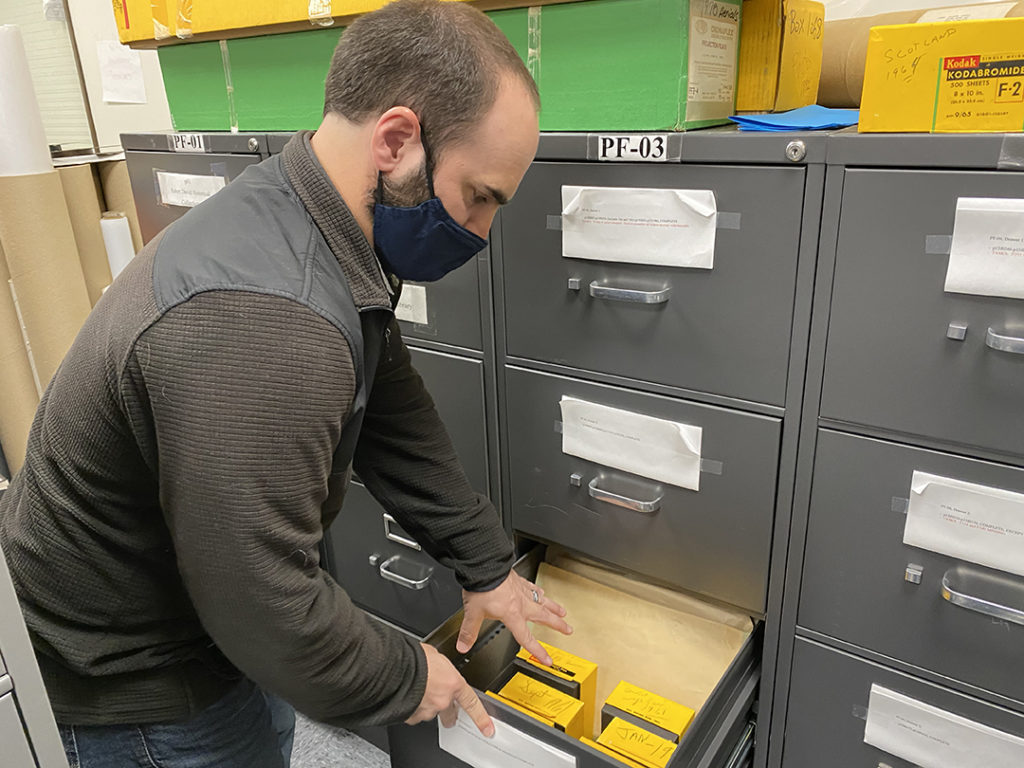 Chuck's papers at the library range from stacks of letters from his WWII days to pay stubs from the Star-Tribune.
He kept in close touch with his parents while serving. In one letter that he wrote while stationed overseas in 1945, he described the "beautiful weather" and referenced a newspaper article describing a serious storm in Wyoming.
"It must have cost the sheepmen something losing those lambs so quick," he wrote before asking his dad to send a few rolls of film. "I took a lot of pictures, but you have to wait for your prints almost two to three weeks."
The papers show the highs and lows of a working journalist in Wyoming. Chuck is heaped with praise by an Associated Press editor for his work covering the infamous Starkweather mass murder story in 1958. The letter accompanied a check for $34.55, plus a $30 bonus. "We sure appreciate your help on that one, Chuck."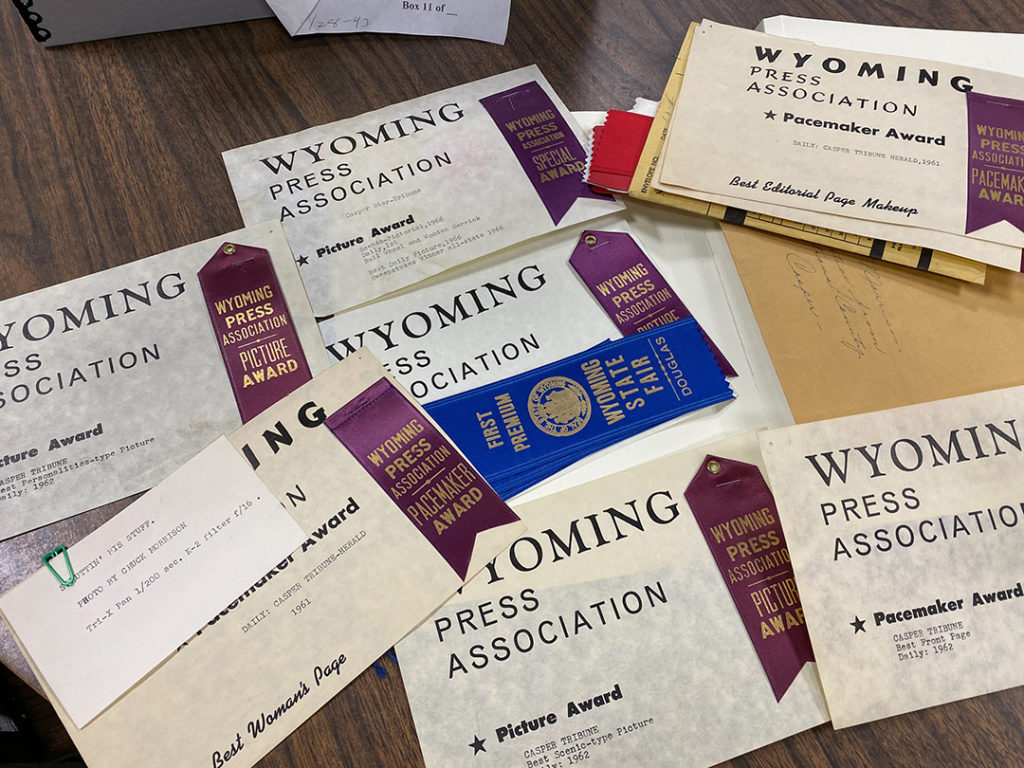 Another big story discussed the crash of a private plane flown through Wyoming by a Minnesota television station owner and his wife. A large, days-long search ensued, and Morrison had exclusive access to the efforts.
The twin-engine Beechcraft was piloted by KDAL-TV owner Dalton LeMasurier with his wife Dorthy as the only passenger in 1957. Dalton died in the crash, and Dorthy waited 19 days before she was found and rescued in the Wyoming wilderness.
"'I don't remember much about time or place, it was so long,'" Dorthy told Chuck in an exclusive interview for the Casper Morning-Star shortly after she was found. "Her hair was vivid gray against her sunburned face, and her hands were covered in frostbite," wrote Chuck.
Among the countless newspaper clips he kept were the daily diet of newspaper photographers of the era. Prom kings and queens, cute kids doing cute things, brutal car wrecks, prep sports, murderers and politicians, and buildings going up or coming down.
Some capture an era of local journalism that is thankfully lone gone, such as a photo package of a sheepman passed out drunk on Casper's street while his faithful dog stands guard. The scene is presented as an amusing feature rather than a tragedy. There's also the photo of a kid with a prop pipe in his mouth.
The boxes include stacks of photo awards from the Wyoming Press Association and thank-you letters from editors who published his freelance submissions outside of the state.
Then there's the harsh reality every newspaper person has lived: oodles of rejection letters, condescending notes from smarty-pants editors, and a formal interoffice reprimand or two.
In one letter focused on three Star-Tribune employees, including Morrison, the buzzkill editor wrote, "If half the energy being used around here to develop practical jokes and cut each other's throats was aimed towards developing news features and improving news quality, the Tribune would lose all its readers. … Thus, a few suggestions to obviate a trip to the unemployment office by one or more of those named."
Bill Herald was told to keep his radio off and stop playing games. John Hightower needed to spend more time on "cleaner copy and complete stories" and less time on "pranks." Chuck was asked for better-quality prints, "whether you like the subject or not," and to clean up the darkroom that looks "about to be condemned."
Those editors are gone, and so, likely, is everyone else who worked in that rambunctious newspaper office.
What lives on, however, are Chuck Morrison's photographs documenting his community. The pictures are everywhere, hanging inside businesses and public offices, appearing on the Casper College Western History Center's Facebook page, and appearing in history books.
Robyn, his niece, says she was at first reluctant to move back to Casper, but seeing her uncle's pictures helped change her mind.
"His photo collection has helped me feel much more deeply rooted here than I could have imagined," she said. "They certainly make me wish to have known him better and long for any bits of knowledge about him."
"I have an impression of him that he was a pretty remarkable guy, and that really is captured in his photographs."