CASPER, Wyo. — Despite a pandemic, brushes with selling the business, and even a listing on a website called "Dead Rinks," the Wagon Wheel roller rink in Mills is still going strong under the third generation of Van Horn ownership.
"We keep trying to retire," Beverley Van Horn-Lunt told Oil City News. "But the more we try to get out, the better we do."
While malls appear to have faded as a social destination for adolescents, Lunt said Friday and Saturday nights at the rink are still packed with middle schoolers.
The iconic western landscape paintings still hang on the walls, and Michael Jackson's "Thriller," (followed immediately by the theme to Ghostbusters) still plays every session.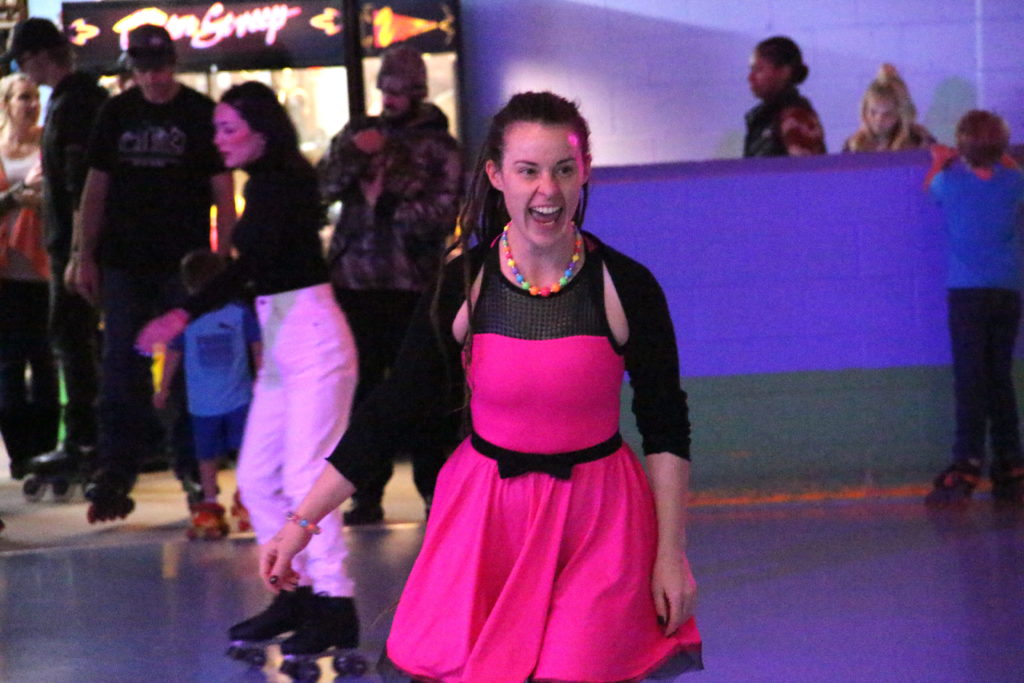 Modern times have necessitated at least one new rule: "I don't let them out there carrying their phones." The safety implications "seem obvious to you and me," but the floor guards frequently enforce the no-skating-and-texting rule.
Lunt said the rink's appeal endures for all ages. Recently there was a rental by a property valuation company.
"It looked like a regular session out there," Lunt said. "They all skated and had a ball."
Lunt and her husband Larry have run the rink since 1996. Before that, it was run by her parents Fred and Dorthy Van Horn.
Lunt's grandfather Walter Van Horn bought the property from the Pepper Tank Refinery and built the rink in the former auction barn in 1948. A fire claimed the building in 1955, and it was rebuilt with the cinderblock, cement, and steel structure that stands today.
Up until 1965, the venue was also a stopover performance spot for touring musical acts like Beverly Geiss, Mardi Gras, and Hank Thompson.
Lunt said maintenance is constant challenge. When it gets cold, she said the urethane plaster seal on the floor lifts at the seams from the cement below.
The Wagon Wheel will roll on as is for at least the next couple of years. Lunt said that City of Mills is interested in acquiring the property for community events and facilities, but that the skating will most likely remain.
The Wagon Wheel is open to the public on Fridays from 5-8 p.m. and on Saturdays from 1-4 p.m. and 5-8 p.m.