Howdy Casper,
It's time for the smolder, at least according to Olaf, one of Disney's favorite snowmen. We don't quite have enough snow to make a snowman, but maybe by tomorrow we will! I want to see all the snowmen from around town!

Check out what the Breeze blew in for today: See the story on remembering a woman who held a special place in many people's hearts, read about the first Wyoming-made absinthe, and check out the story on the new possible sports center! 

Casper is expecting a high of 36°F today with a mix of clouds, sun, and gusty winds. There is a national weather statement saying that it will start snowing at 9 p.m. and continue through tomorrow afternoon. That Breeze is coming from the SW at 20 to 30 mph with gusts over 40 mph. 
Oh! Make sure you subscribe to get this bright and breezy newsletter sent right to your inbox. Click HERE.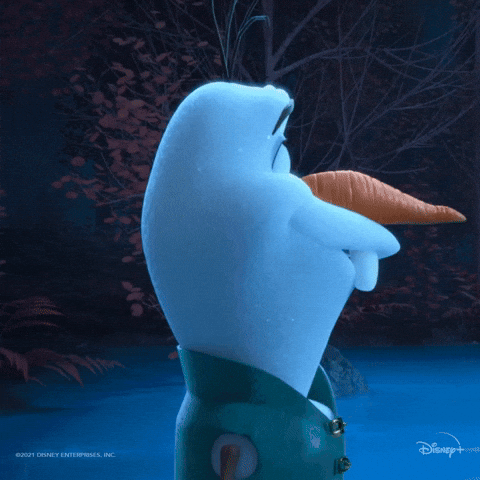 Daily Update
A place to remember Charlotte Babcock
Did you know Charlotte Babcock? "She was a storyteller," recalls Linda Nix, who first met Charlotte after taking a job with the Casper College Foundation. It's time to reminisce in some of those stories from a local woman who knew how to make everyone laugh.
First Wyoming-made Absinthe!
Backwards Distilling Company will hold a launch party for their new absinthe today starting at 4 p.m. at their distillery in Mills. Chad Pollock became obsessed with the absinthe and has spent many years creating and perfecting the drink that has so much history and folklore around it.
Sports center?
Casper City Manager Carter Napier told the Casper City Council that the city has been approached by a group that is interested in constructing a new indoor sports facility in the vicinity of the Ford Wyoming Center. Who else is excited for this possibility? 
Breezy Job Listings:
NEW! – Asphalt Foreman
ISCO is looking to bring on a full-time asphalt foreman. This job requires previous paving experience (5+ years preferred), ability to establish grades and elevations, ability to run and operate a paver, and ability to make sure the jobs are being completed correctly and efficiently.
Four Jobs at True Drilling LLC
Are you a handyman or handywoman? True Drilling LLC might be the place to look for a job. They have four full-time positions available: a Floorman, Derrickman, Motorman, and Driller. These positions are responsible for working land rigs in Converse County, Wyoming. To perform this job successfully, one must be able to perform each essential duty satisfactorily with or without reasonable accommodation.
Cent$ible Nutrition Program Educator
The University of Wyoming is looking for a full-time Cent$ible Nutrition Program Educator to provide nutrition education to low income families, adults and youth in accordance with federal guidelines. This position is responsible for recruiting and providing education in nutrition, meal planning, food resource management, food safety, and food preparation skills to low-income families, youth and individuals.
COVID Responder I and II
Casper Natrona County Health Department is looking for a Full-time COVID Responder I and II who will performs supportive tasks for the public health response to COVID-19. Responsibilities include calling individuals who have been quarantined or isolated, answering general public questions, assisting in COVID-19 testing, scheduling patients, updating and logging information, data entry, and more.
Public Health Preparedness Specialist
Casper Natrona County Health Department is looking for a Full-time Public Health Preparedness Specialist who will perform those duties assigned including maintaining appropriate documentation of activities, responding to various emergencies, teaching cardio pulmonary resuscitation classes and assisting in planning, training and implementing the emergency operations plan and exercises.
What to do in the Oil City? Community Calendar
See the latest Breezy events happening this week in our personally curated community calendar! This week, we've got a bunch of fun activities as well as ideas to keep you motivated throughout the week! Check out those events in our Breeze right here!
You can also submit your own events on our calendar. See the link here!
Make sure you click HERE to subscribe and get this bright and breezy newsletter sent right to your inbox!
Time to get your smolder on!
Wishing you the best from the Breeze!
Tayler