CASPER, Wyo. — Around 1,000 players from across the state have been competing this week in the 28th annual State 8-Ball Pool Tournament, the fourth to be hosted at the Ford Wyoming Center. 86 tables were brought in from Colorado, and over $65,000 in prize money is at stake to be split among the winners. The tournament continues Sunday with the junior championship.
"It's kind of like an old homecoming week," said Rhonda Waylander, co-owner of Wyoming Amusement Services, which hosts the event with nine other operators throughout the state under Amusement Music Operators of Wyoming.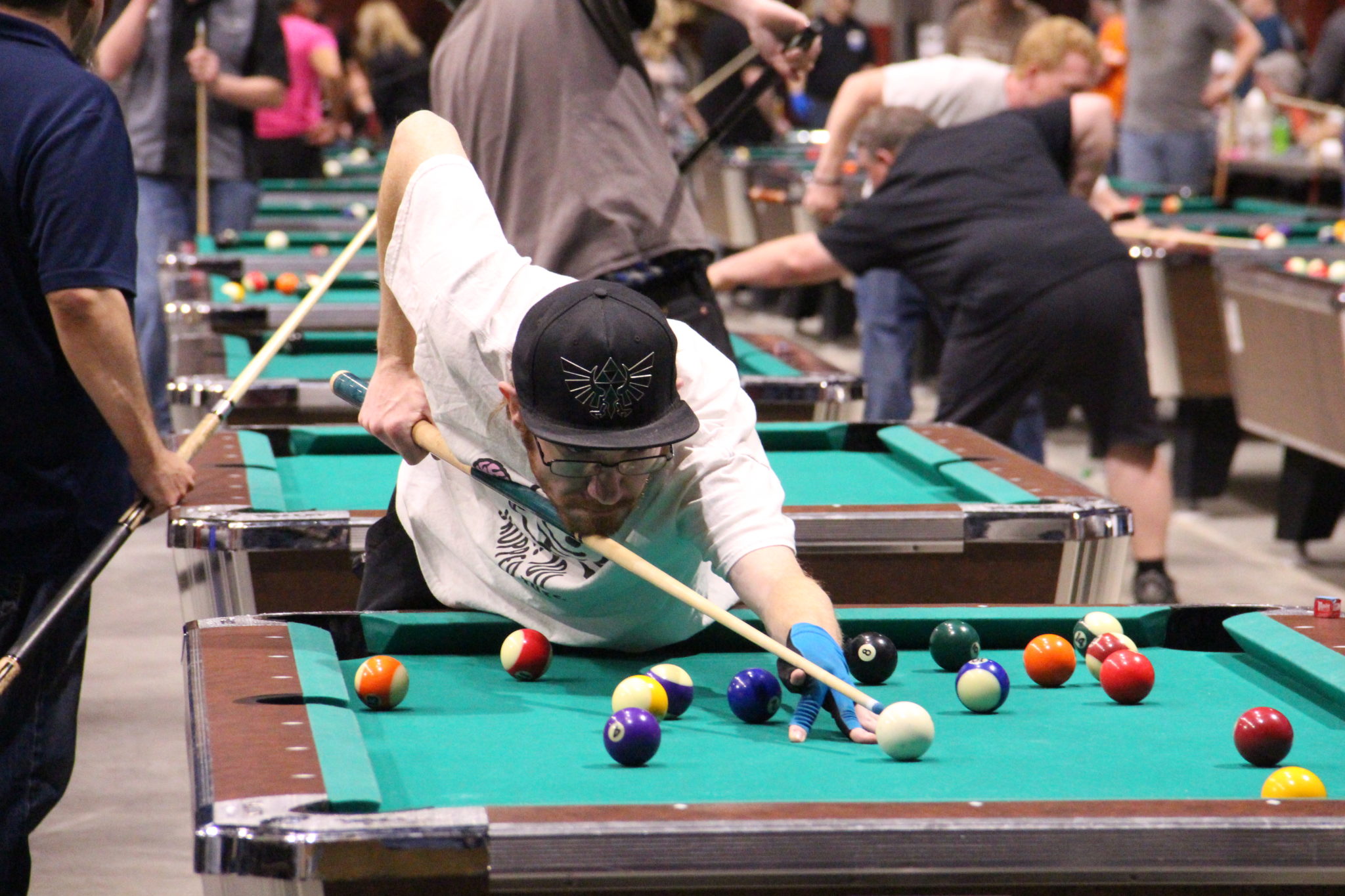 "I think this is one of the best tournaments in the state," said Mark Wiltse from Gillette. "For the number of people here, I think it's run really well. And they've got good quality referees."
"The camaraderie in pool is unreal," Wiltse added. "Anybody here will help you on anything; give you a piece of advice, show you a shot … even the team you're playing — though a lot of times not until the match is done."
"You can't get that in bowling."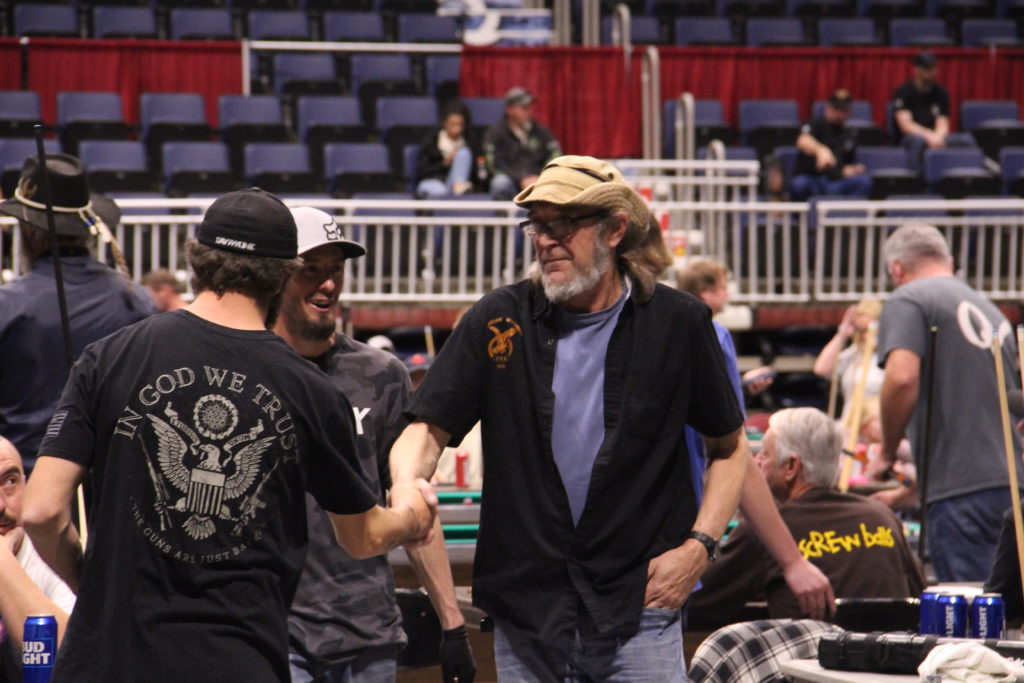 Wilste and referee Scott Bell told Oil City every player has a pre-shot routine "just to keep them in the groove." That could mean circling the table, chalking the cue a certain number of times in a certain direction, or even doing a squat.
Some may even pay $35 for a 25-cent cube of chalk, though Bell remains unconvinced of the benefits.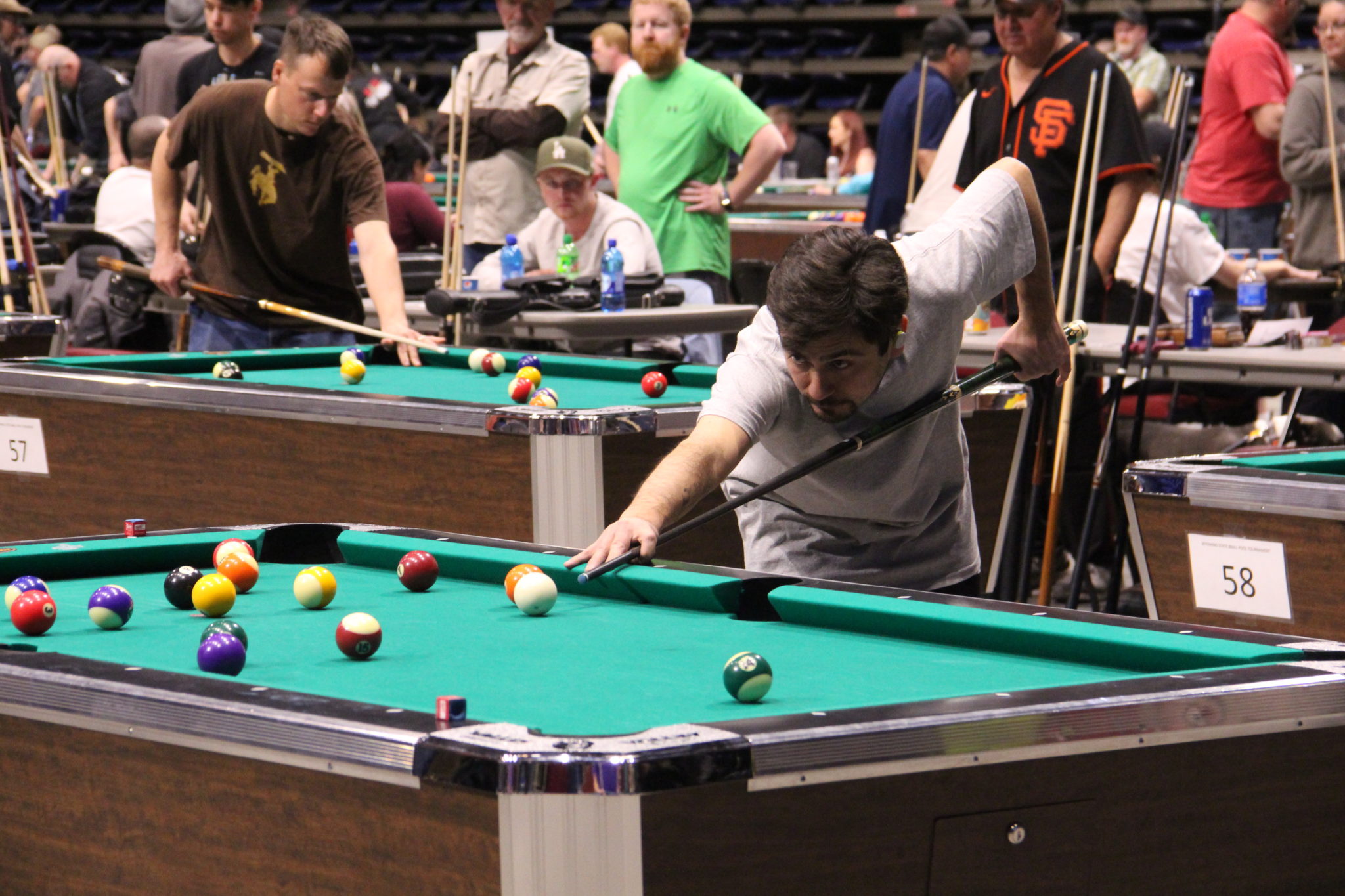 Wiltse, like Tiger Woods, said, "I like to wear a red shirt on the important days."
Bell said 99% of the players practice good sportsmanship. Referees can be flagged down to a table to try to reverse engineer the layout if there is uncertainty about whether a foul had occurred, but they can't rule on a shot they didn't see.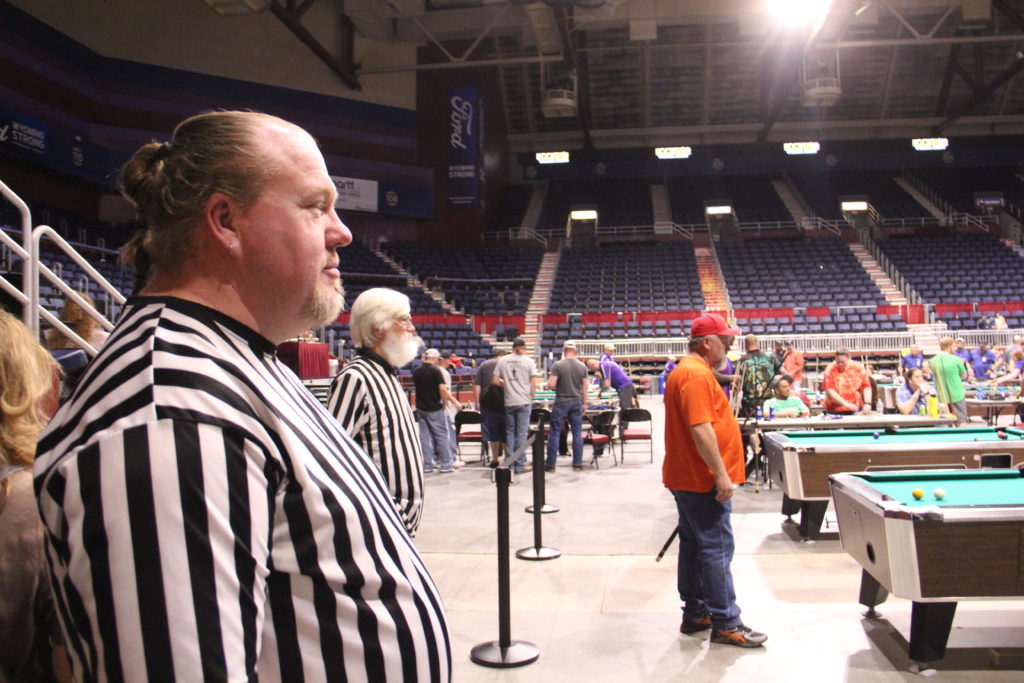 Former 8-ball world champion and speed-pool recordholder Dave Pearson from northern England was booked again to put on exhibitions and host trick-shot clinics. Up until three weeks ago, he'd been booked for another event, but when that got canceled, he made the call to Waylander to come back to Casper.
"He's amazing; he entertains people all five days," Waylander said. "He loves what he does." Pearson also donated an $800 cue for raffle.
"I've had the good fortune to play pool in over 80 countries, and I do all the states in America," Pearson told Oil City.  "And [here], everybody's just nice, there's no d—s."
There's one everywhere else you go, Pearson said, and sometimes five or six.