CASPER, Wyo. — Frosty's Bar and Grill at 520 S. Center St. has been open for so long that it's hard to imagine a time when it didn't exist. One person with close ties to Frosty's has recently been looking back at that history after getting her hands on a family scrapbook.
"This is the first time I've actually gotten the originals in my hands and have been able to read everything," said Suzanne Stroh, who previously had only seen blurry old photocopies of the contents.
Stroh, who now lives in Texas, is Forrest "Frosty" Harrison's granddaughter, and the scrapbook was compiled over the years by Suzanne's grandmother, Nola.
Frosty's is tucked comfortably just south of downtown Casper. It's a short walk from the city's core and from numerous neighborhoods in the "big tree" area, and is a place where anyone, from office professionals to roughnecks, can have a burger and hoist a few cold ones while visiting with friends and acquaintances.
Frosty's traces its roots to 1948, when Casper barber F. V. "Frosty" Harrison bought the Rex Liquor Store at 138 S. Wolcott St. His hired help was his son-in-law with another nifty nickname, Leon "Wink" Winkes, a Casper native and NCHS grad.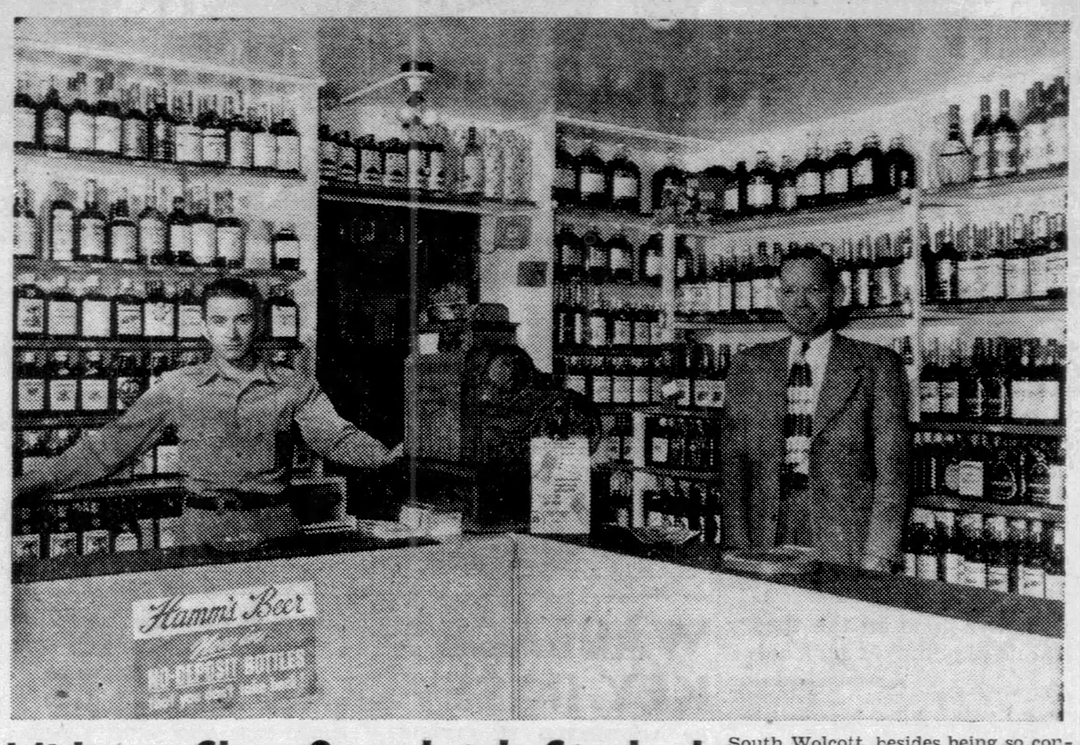 Eventually that location was purchased by the Odd Fellows fraternity club to construct their new building, which is now a historic downtown landmark.
In 1950, "Frosty" moved his store into the newly built Kal's Delicatessen at 500 S. Center St., which Bush-Wells Sporting Goods now occupies. In a Casper Tribune-Herald feature story published for the grand opening, his store was touted as the "finest in the state" with the newest display cases and "the coldest beer in town." One particular point of pride was the ice cube dispenser that sounded like a "jackpot" when ice automatically fell into the bin.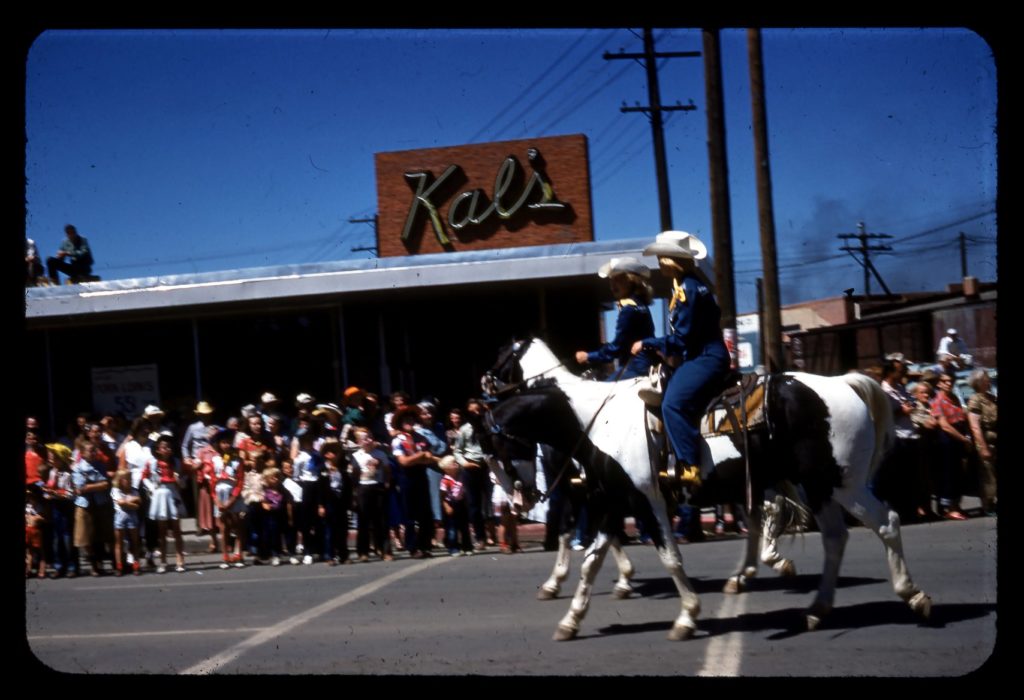 The current Frosty's opened in 1959 as a liquor store and cocktail lounge in a new standalone building just a block down the street from Kal's. Not much was published about the new building in the local papers, other than a few ads and some public notices on liquor license transfers. About a year later, there was mention of a brilliant new neon sign for the business, adding to the glow of "neon row" along Center Street at the time.
Soon after opening the new building, "Frosty" sold the business and effectively retired. Sadly, he died less than a year later.
Stroh was young when she lost her grandfather and doesn't have many memories of him, but the little pub that still carries his name remains special to her.
"He passed away when I was three," she said. "The only memories I have of him is they lived on Grant Street, about a block and a half up from Grant Street Grocery, and I remember walking down there with him."
"I remember the candies he bought us," she continued, "but other than that I don't have a lot of memories."
"We've lived in Texas for 30 years, so every time we go home, we go by there and it's just cool because my granddad started it," she said.
"Frosty" Harrison spent 40 years making a life in Casper. He was a barber for 25 of those years, running a shop at the old Henning Hotel, and for several years he worked at the Rialto Barber Shop. He also sold real estate for the Miracle Realty firm until he opened the business at Kal's and focused on that full-time. In the 1940s, he also served as Casper city clerk.
According to his obituary, he was born in 1899 in Missouri, and grew up there and in Oklahoma. In 1920, he and Nola Hays were married in Gilman City, Missouri, and moved to Casper in 1923. He had one daughter and three granddaughters. "Frosty" and Nola also had one son, "Billy" William Vernon Harrison, who died in 1945 at age 17.
During a fishing trip at Glendo with friends on Thursday, March 24, 1960, "Frosty" suddenly collapsed near the shore in the water. He died from an apparent heart attack at age 60.
Frosty's has survived decades of booms and busts in Casper, which once had dozens of neighborhood bars and watering holes. Most are gone, but Frosty's remains popular to a diverse clientele for its cozy and familiar atmosphere. It managed to keep its old-school feel even after the package liquor section was removed and opened up to the bar several years ago.
For Stroh, it will always be much more than just another bar.
"It's a very important part of my life," she said, "so [the fact] that it's carried on over the years and is still a popular place there in Casper means a lot to me."
"How many businesses stay in business that many years without changing their name?"