CASPER, Wyo. — Twenty-two Wyoming students who wrote essays prompted by one of the ten principles in the Jim Owens book "Cowboy Ethics" were honored Saturday at the Ramkota Hotel.
For 20 years, the Boys & Girls Clubs of Central Wyoming (BGCCW) has hosted the "American Dream Essay Contest," Wyoming's version of the "Laws of Life" contest originally developed by an investment manager in Tennessee. The BGCCW gave out $45,000 to the winners and their teachers. All of the finalists received $300, while third-, second-, and first-place winners received an additional $2,000, $3,000, and $5,000, respectively.
Two of the winning essays told personal stories (one of a journey and one of a tragedy) while another looked at the role of global vs. singular perspectives in creating social harmony.
"When you read them and hear them, you forget these are high school kids," said BGCCW Events Coordinator Cece Tolin, who read over 800 submissions. "They're stepping into today's society. They're there already. … They're in reality."
"We don't give our youth enough credit," Tolin added.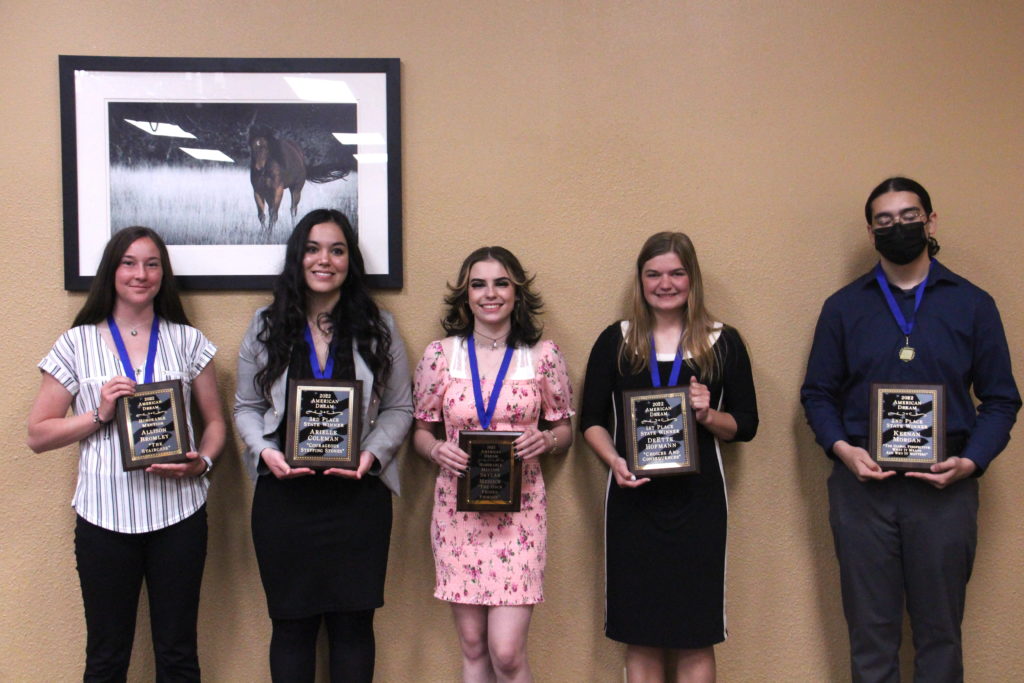 Kelly Walsh High School student Arielle Coleman took third place with "Courageous Stepping Stones," written in Casper one year to the day after leaving South Korea. Living with limited education under the thumb of her parents, Coleman believed attending a public high school was the key to social connection and personal growth.
Her parents challenged her to answer this aspiration (and to see if she could truly cope without them) by sending her to America to live with her grandparents. Eventually landing in Casper, she found friends and grew to love the outdoors with her aunt, "letting small successes decrease my mistrust in myself and others."
Second place went to Keenan Morgan from Roosevelt High School, who wrote "Global Perspective: What It Means and Why It Matters." Having a "global perspective" requires a consistent effort beyond fleeting thoughts of empathy. To use it is to "uphold a common humanity" and avert needless conflict, Morgan wrote.
Morgan also expanded on the axiom "life is what you make it."
"Life, more importantly, is how you see it. I can make billions of dollars, but that does not guarantee happiness, health or coherence," Morgan wrote.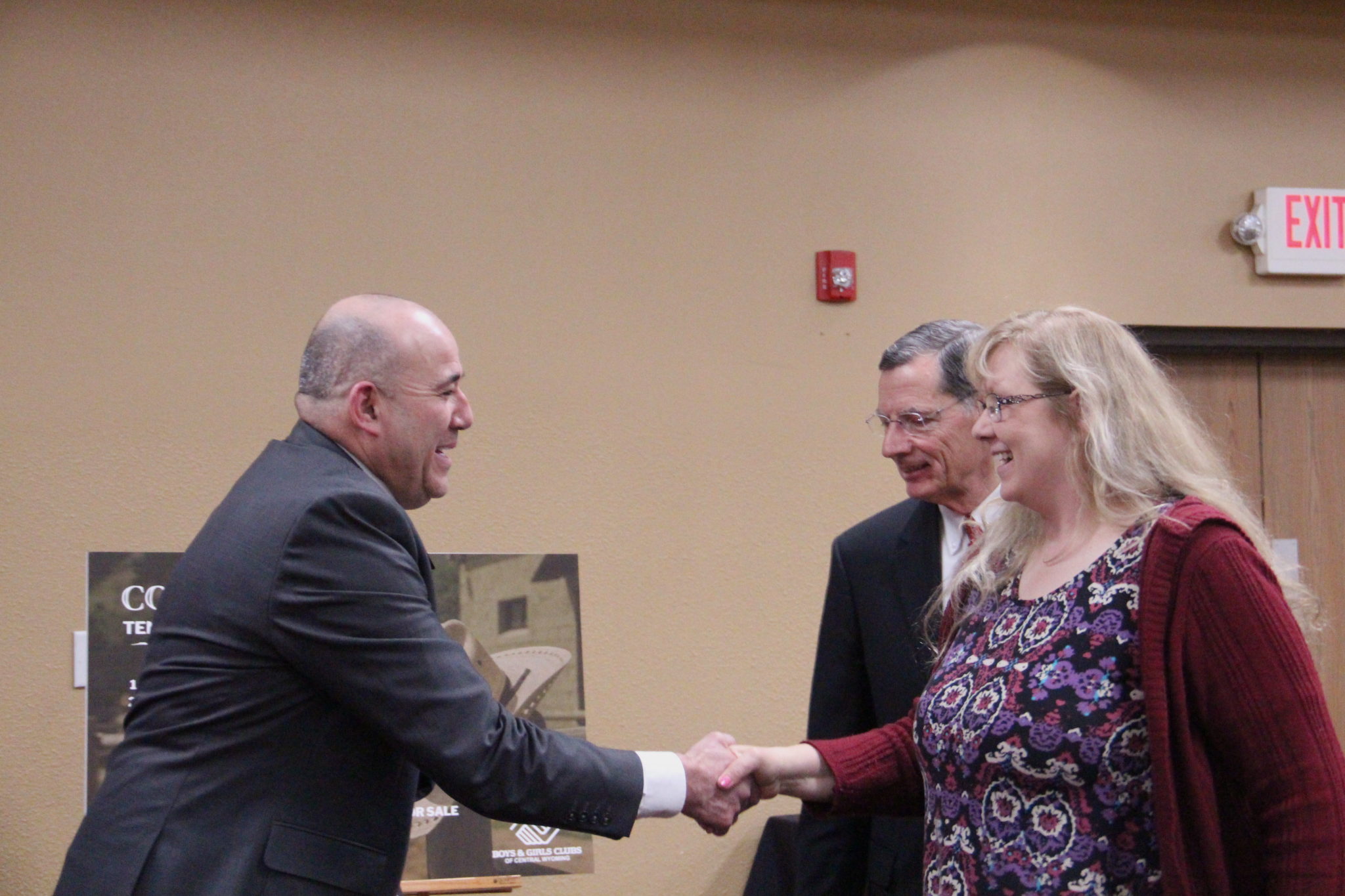 First place went to DeEtte Hofmann, a student of Stephanie Andersen at Worland High School. Her story recounted the immediate and resonating pangs of grief following the suicide of her friend Clint, whom she met at a swim club.
"It was like having the ground ripped out from under you and having no choice but to fall," Hofman wrote, going on to describes the alternating waves of shock, grief, and anger. Eventually, her and another friend would joke about how long it had been since they cried. Then the purchase of a candy bar would spark a memory of Clint.
"Sometimes, I just forget that he's gone, and the pain starts pushing through the door I thought I had locked," Hofman wrote.
"I have chosen to live each day with courage. I dive into each new day with the deliberate focus of loving those around me, even when it hurts."
"They really do follow the Cowboy Code," U.S. Senator John Barrasso told Oil City at the event, for which he is a longtime supporter. "[If] you follow the Cowboy Code, you're more likely to realize the American Dream."
Honorable mentions went to Skylar Messick from Wyoming Girls School and Allison Bromley from Encampment High School.
In addition to being the instructor of the winning essay writer, Andersen is retiring after being part of the contest for 20 years. In her prepared remarks, she said her students love the tradition of creating and sharing the written stories by candlelight, which evokes a campfire in the Big Horns.
"They love it, I love it," Andersen said. "I believe they are blessed by finding their voices."