CASPER, Wyo. — "How many people do you know who ran over four miles tonight?" This was the prevailing mantra to any newcomers to the Casper Ultra and Trail Running Society's Tuesday Night Trail Run.
With a mix of new and familiar faces, the trail runners took off on the elaborate trail system that Casper has to offer. The group has run trails around Casper since 2012. One of the founders of the society, Mike Diesburg, said he started the group to get people together outside.
Diesburg said he used to have a mountain biking group that would meet on Mondays, but he decided he wanted to focus more on running, so he started this group.
The Casper Ultra and Trail Running Society meets every Tuesday night at different places around town. Members often prefer to run on the trails as opposed to sidewalks, concrete and asphalt because over a longer distance the ground is softer and not as hard on the body.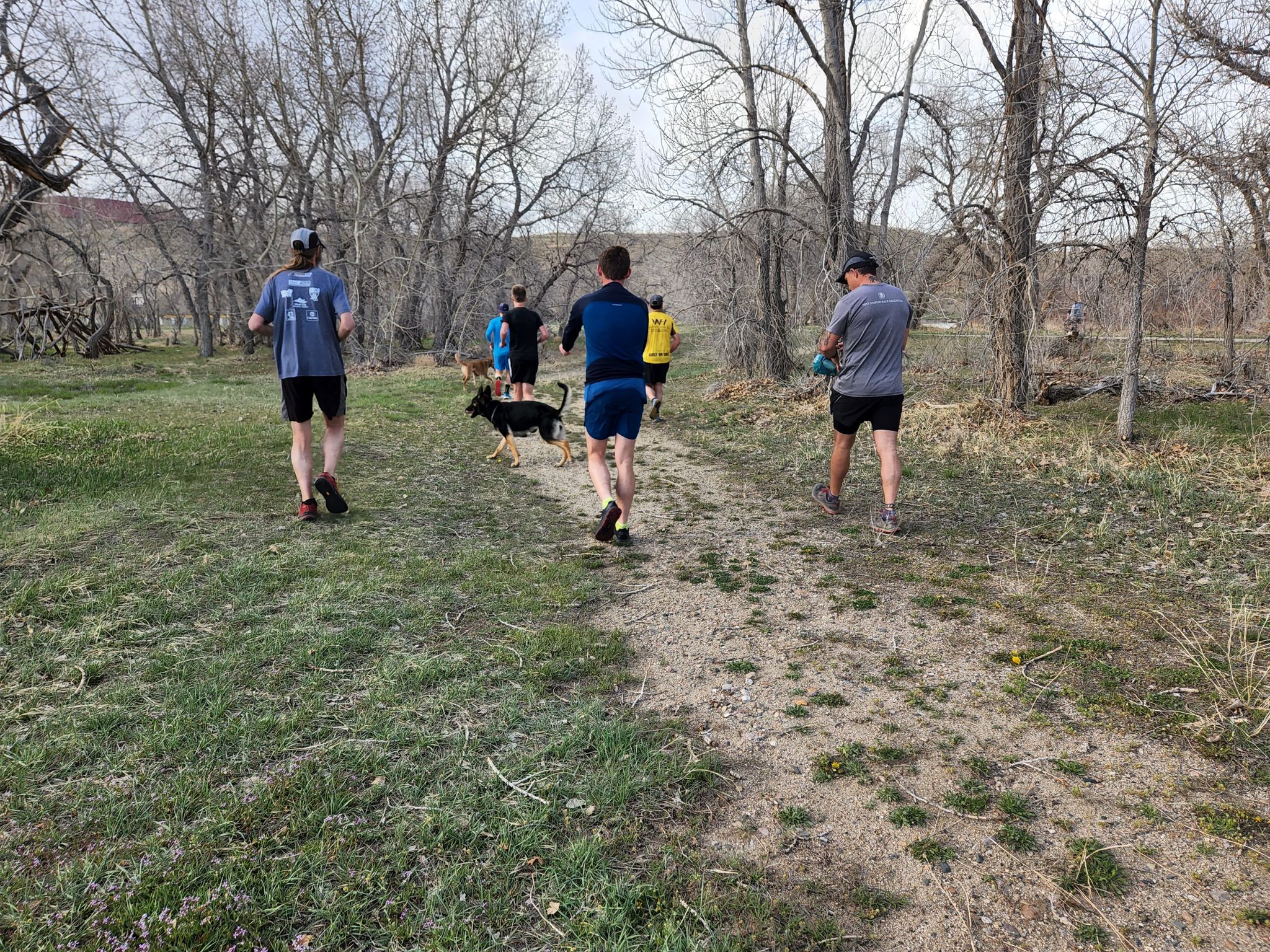 "It's not so much about the workout as it is getting together and exploring the trails," Diesburg said. Many of the trails can be intimidating to new people, he added, so the group offers an opportunity to explore them.
While many of the members of the established group are ultra runners, meaning they run long distances, including 50- and 100-mile races, that is not this group's main focus. Many of them participate in this running group because of the community and the chance to show new people the ropes.
"As always, these runs are 'no drop,'" organizers said. "There's frequent stopping and regrouping so that no runner gets left behind."
There were also many first-time trail runners at this week's event on Tuesday, April 26 at Crossroads Park. Everyone expressed their joy about running with a group of like-minded people.
Their runs are normally a casual 4- to 6-mile jaunt, and anyone is welcome to join the group, whether they are an experienced runner or are just starting the journey. The group is welcoming to all walks of life and will encourage runners along the way.
Follow the group for run locations on its Facebook page.