CASPER, Wyo. — La Cocina's carne asada tacos once again took the people's choice award at the 2022 Taco Fest at David Street Station on Saturday.
Chef Jim Childs runs the restaurant with his family, and he says the recipe hasn't changed much in at least 16 years. One of the secrets is the Albuquerque chili powder, with plenty of cumin and garlic, that he fries the shells in.
Another favorite from the crowd was the "grenade taco" from Occasions by Corey, which had elbow macaroni infused with garlic sriracha BBQ sauce, cooled by homemade cheese sauce.
"It's kind of like a bomb for your stomach, I suppose," chef Tyler told Oil City.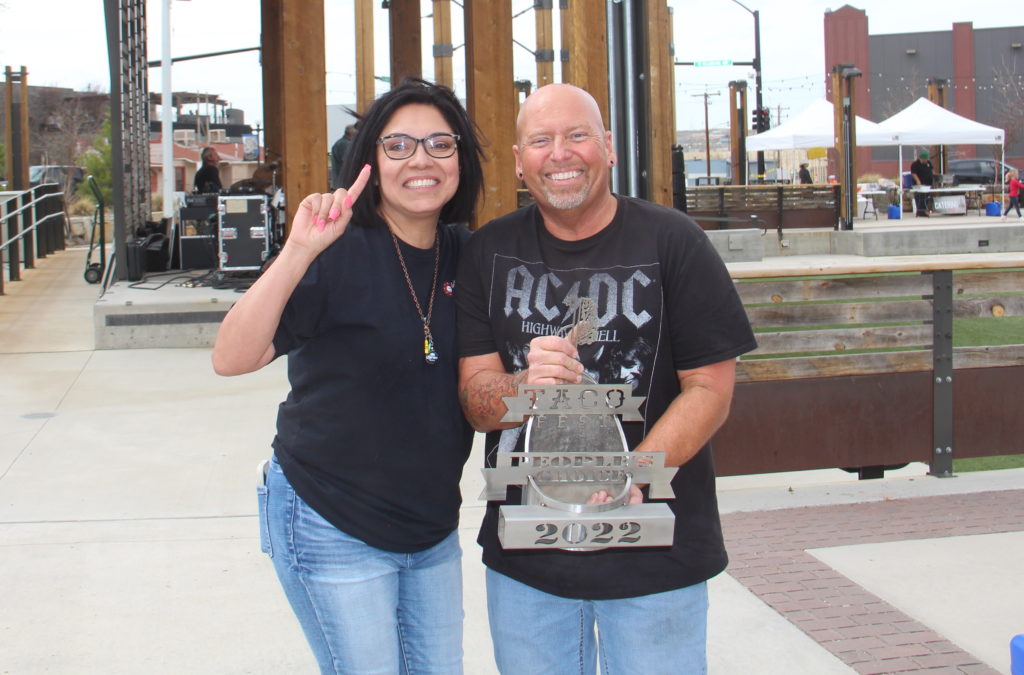 Chef Ernie from The Wooden Derrick said the restaurant's southwestern cheesesteak taco came complete with homemade pico de gallo and queso.
Eggington's Pete Fazio's juicy carnitas tacos got their kick from the jalapeño coleslaw mix.
Wyoming Rib and Chop House served ground chorizo tacos with homemade pico de gallo and a wedge of lime. They ran out of the avocado chili sauce. Casper Yard Burger rounded things out with a steak fajita taco. 
There were over 500 tickets sold for the event, according to David Street Station's marketing manager Brooke Montgomery. In what will become a familiar scene at the Station in the coming months, beer was on sale, cornhole bags were tossed, and live music was played, prompting couples to dance and children to turn cartwheels on the turf.