CASPER, Wyo. — More than five years after the YMCA of Natrona County opened the first phase of its new facility, a grand opening ceremony was held Saturday to celebrate the completion of the full vision.
"This is what you can do with $28 million," said trustee Peter Wold. The new gym, locker rooms, and field house facility opened early in 2017, but it's taken until this year to complete the seamlessly connected Phase II, which includes the long-awaited new pool facilities, lounge areas, party room, and separate spaces for drop-in child watch and child care programs.
Risa Sabus, the Y's senior membership director, told Oil City that there has been a net increase of about 200 membership units, including individuals and families, since March 1. 
In addition to the six-lane lap pool and the warmer, shallower family pool, the additions of a hot tub and expanded community spaces have been highlights for members and guests, Sabus said.
"This is where dreams start, in pools just like this," said Olympian Ryan Berube. "There's so much light, and the air quality is ridiculously good."
Berube taught a swim clinic at the Casper YMCA's old pool facility in 1999, and recalled it as "cave"-like in contrast.
Berube swam the anchor leg in the 4-by-200 relay, leading America to a gold medal win at the 1996 Olympics. He said he knew Wold through business, and was excited to fulfill his commitment to attend the grand opening of the new pools.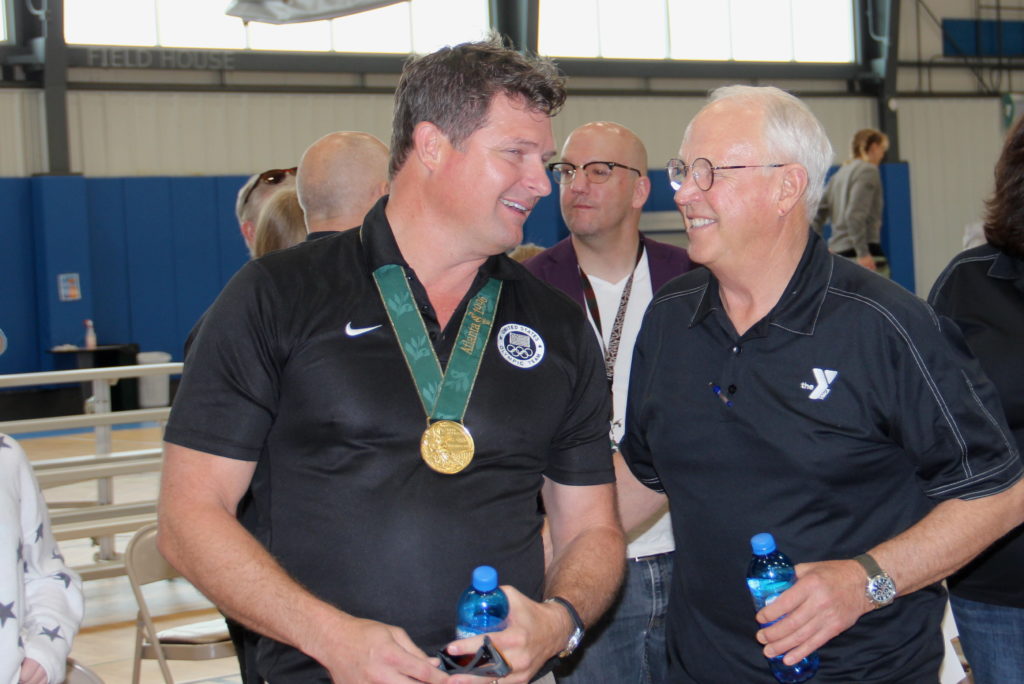 Berube also taught a clinic for 16 kids on Saturday.
"I always choose to do swim clinics in the middle of the country," Berube told Oil City. "The kids are great, the people are great. … I never feel taken for granted."
During the ceremony, trustee Tom Brauer recalled the board's decision to move forward with the capital construction campaign after the onset of the COVID-19 pandemic, at which time only 60% of Phase II's $10.8 million price tag had been raised.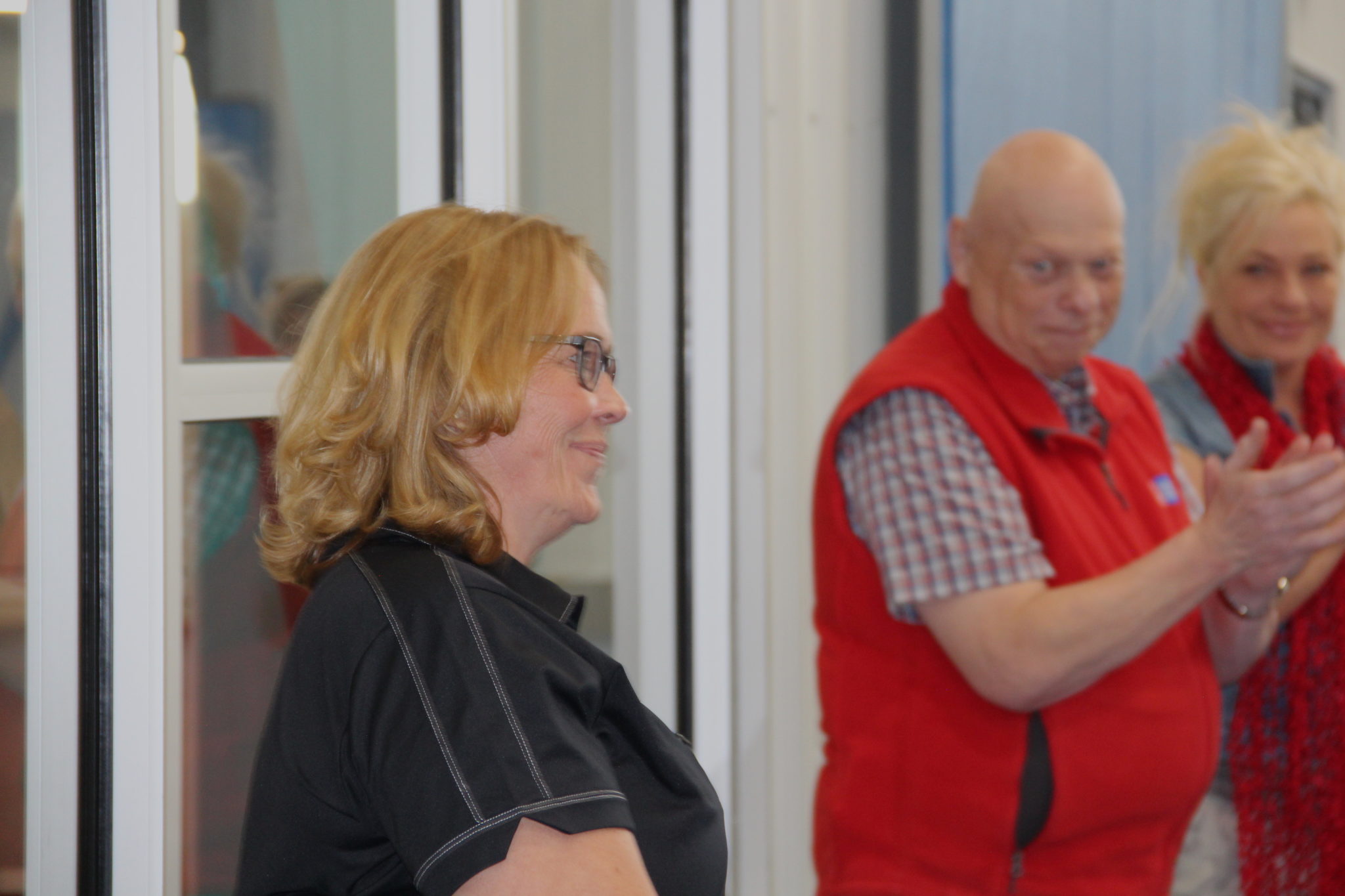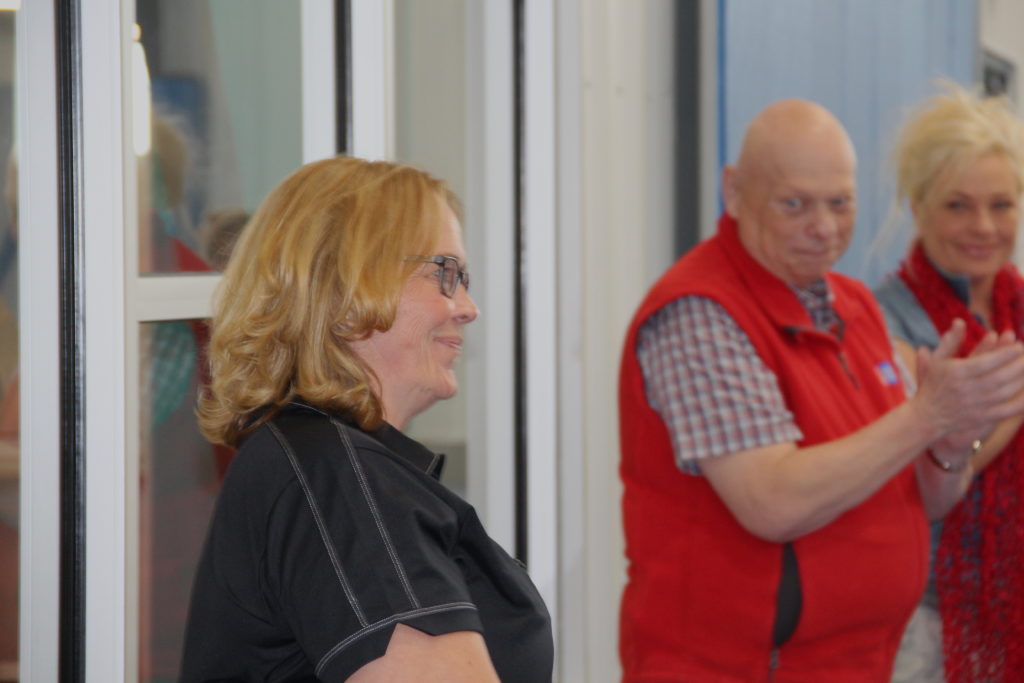 It turned out to be a good move despite the upheaval and economic uncertainty: Brauer said construction managers told him that construction costs have gone up 39% in the last two years.
Brauer also commended MOA Architects for their unified vision through both phases, and Sampson Construction for needing only .44% of its contingency budget to complete construction.
The Phase II donor wall was created by Pathways Innovation Center under the direction of CTE instructor Kyle Dye.