CASPER, Wyo. — Oliver Soulek and his parents were downstairs in their east Casper home recently, enjoying the new Marvel TV series "Moon Knight," when the 14-year-old felt the need to move from the couch to a small, nearby keyboard.
"It's pretty interesting," he recalled about the show's theme music. "I tried to learn it that night."
With a life filled with school, music clubs, piano lessons, golf and recently cross country skiing, Oliver can't escape the need to absorb and make music.
"The thing that's carrying him is his incredible musicality and expressive nature," said his longtime piano teacher, Cindy Rogers. "He's got a lot to say."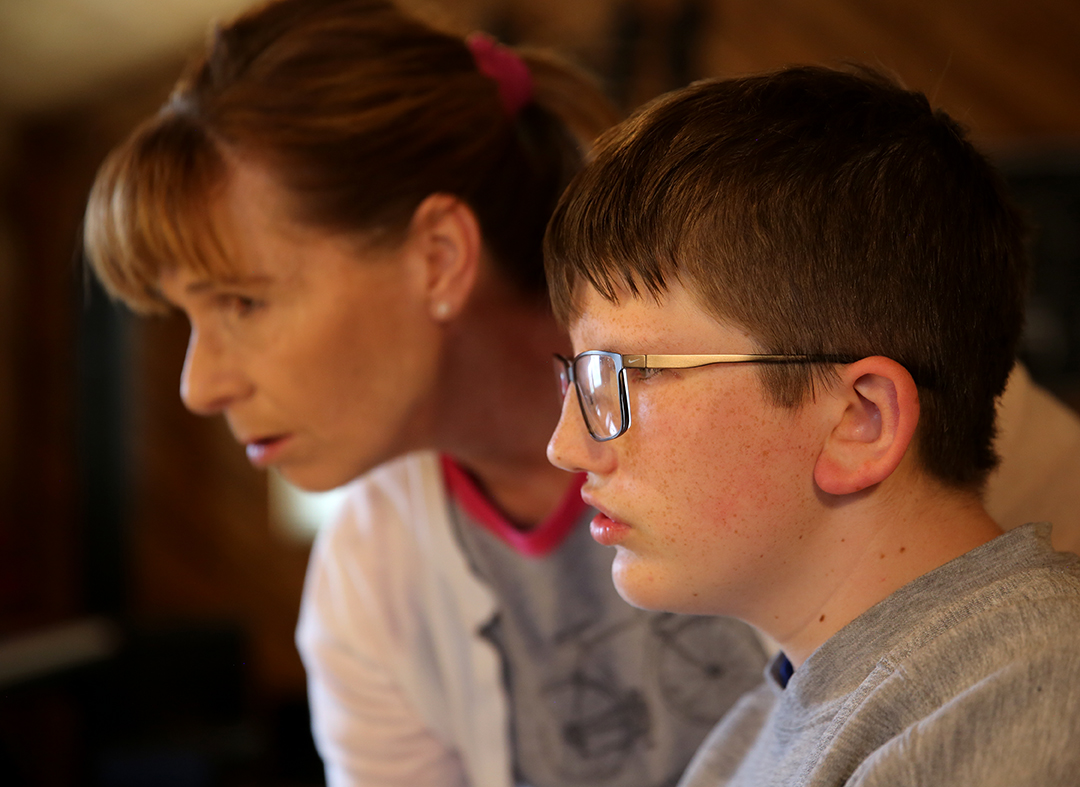 That gift was in part developed out of necessity.
Oliver was born with Poland syndrome, a rare birth condition that commonly leaves a chest cavity or hand lacking full muscle development.
"His left hand was a lot smaller, and he had two different surgeries to separate his fingers, which were fused," his mom, Michele Soulek, said.
Michele and Oliver's dad, Scott, thought perhaps some piano lessons would be a good way to help Oliver strengthen his left hand. They approached Cindy when Oliver was 4.
"I think we wanted to start sooner and we took him to Cindy, and she said his hand was so teeny-tiny that it would only fit on two keys," Michele recalled. They started several months later. "It was a learning experience for her; she had never had anybody with a limb difference."
"I remember struggling with my left hand a lot," Oliver said. "I feel like I've grown to use it to my advantage." Oliver said with piano, the right hand generally carries the melody while the left keeps time. The hours of practice have helped immensely, he said.
Along with piano, Oliver was a member of the Casper Children's Chorale's Bel-Canto for young singers. He's since graduated up to the Chorale. "He sings like a bird," said his piano teacher, Cindy.
Next week, Oliver will travel with the Centennial Middle School's Honors Junior Choir to perform at the 2022 Middle School Honors Performance Series at Carnegie Hall in New York. He's also practicing for an upcoming online performance for judges with the Royal Conservatory of Music in Toronto, which last year earned him a gold medal in his class.
Between piano lessons, practice and school, Oliver also takes golf lessons and plays piano in Centennial Middle School's Jazz Band, which performed in Buffalo last week.
"There's nothing he can't do in music," said Cindy, who has been teaching piano for more than four decades.
"He's inspiring to the kids," she said, "and he's humble. He has very good parents."